Healthy gluten free scones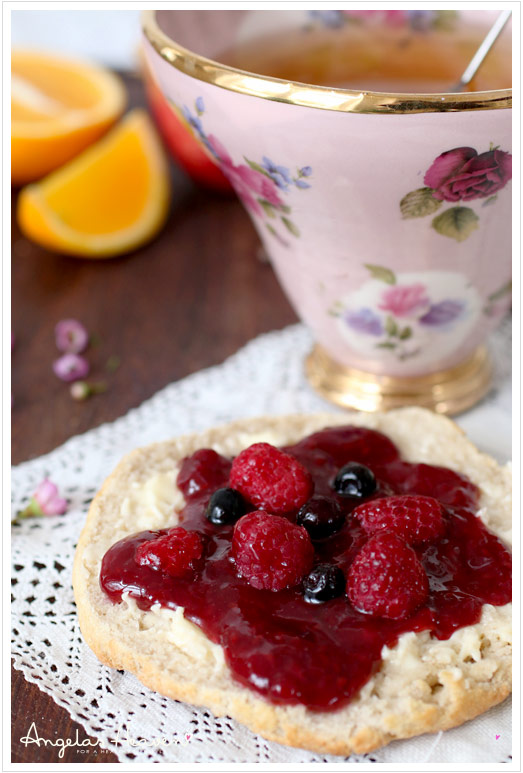 You have to try this gluten free scones recipe that I found on Friends of Adam . They are the best gluten free bread I have tasted so far. They have a perfect, crisp golden brown crust with a soft, moist crumb on the inside. Simply delicious!
The scones are so simple to prepare. Just put all of the dry ingredients in a bowl before you go to bed. In the morning add the sour milk and butter. Mix, bake and voila….delicious, warm gluten free scones that the whole family will love.
Sorhum flour is an ancient whole grain (the fifth most important cereal crop in the world) that provides many other nutritional benefits. It is rich on minerals, protein, fiber, antioxidants and it is naturally gluten free. A great healthy substitution for more traditional flours.
I have tried the recipe several times with different kinds of gluten free flour and sorghum flour is definitely the winner. It makes the bread rise more, making it light and fluffy compared to the other flours. Unfortunately sorghum flour can be a little hard to find, at least here in Sweden, but you can google it and buy it online.
What is your favorite gluten free recipe?
Recipe, 2 scones
0,8 cup sorghum flour
0,8 cup rice flour
50g butter
4 tsp baking powder
2 tsp psyllium husk
2 tsp pofiber/potato fibre
1 1/4 cups sour milk
A pinch of sea salt
Directions
Put all of the dry ingredients in a bowl.
Add the butter and sour milk.
Preheat the oven to 450 F and line a baking sheet with parchment paper.
Use your hands to knead the dough until it is well combined. (It´s a bit wet and sticky).
Divide the dough in half and place each ball of dough onto prepared baking sheet.
Use clean, dry hands, sprinkle some flour on the dough and pat the dough into two round disks and cut into four wedges.
Bake for 15-20 minutes or until tops are slightly golden brown. Remove from oven, let cool to room temperature.
---
Thank you for visiting my blog!
I am looking forward to hearing your thoughts on this post.
Leave me a comment down below or take a second to share it with a friend.
All comments are greatly appreciated.