Homemade applesauce with cinnamon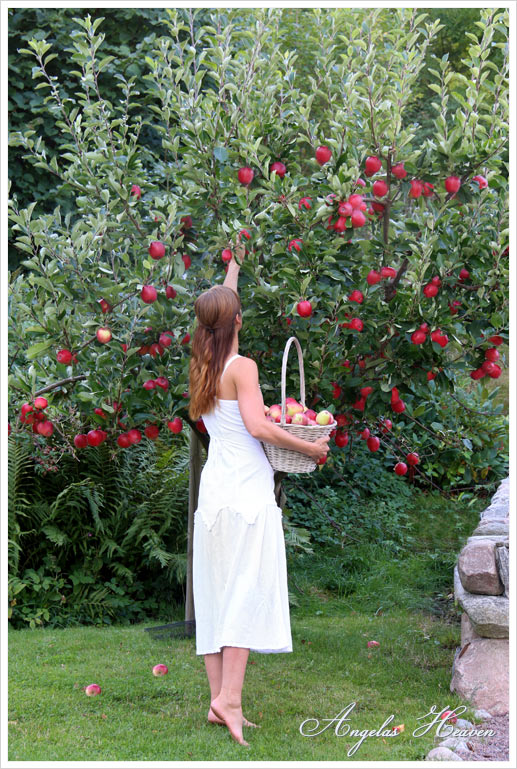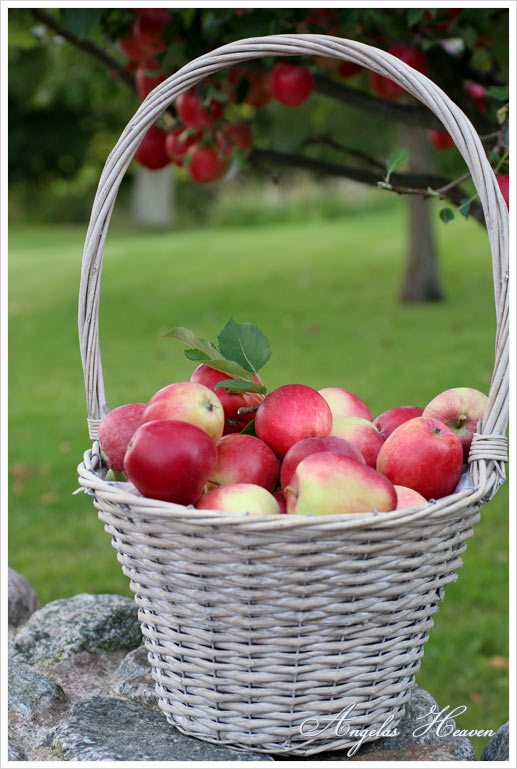 We have a small apple tree in our yard that every autumn is full of red apples. Each year I make this applesauce with cinnamon. It's so easy, and homemade applesauce is far better than the storebought. It is perfect on pancakes, with granola and yoghurt (my husband's favorite breakfast) or eat it just as it is. It tastes like apple pie.
It's super easy to make. Just peel the apples, throw them in  a sauce pan, boil for fifteen minutes and add agave syrup and cinnamon.
You will get many jars of lovely applesauce for yourself or to give away as a gift. To make it even easier, I am using an apple peeler. It peels, slices and cores the apple in no time at all. It's actually really fun. You can find an apple peeler like the one I´m using here…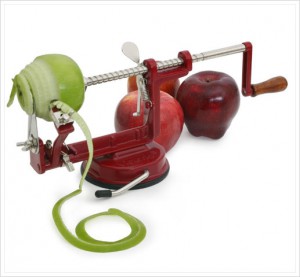 It´s not just me who likes our apples. We have two deer living in our garden since this spring. We have named them Rose-Mary and Nisse. Every morning when we sit at our kitchen table we see them right outside our window eating apples.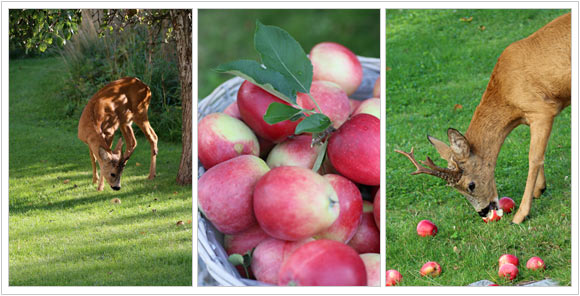 Recipe
(US measurements)
24 Pounds (3 gallons) apples
1 cup water
2 Tablespoons cinnamon
3/4 cup-1cup agave syrup (depending on the sweetness of the apples)
Directions
1. Peel, core and slice apples.
2. In a large saucepan, combine apples with the cinnamon and water.
3. Bring to a boil
4. Reduce heat and let it simmer.
5. While the applesauce simmers, stirr with a large spoon or fork until the applesauce is chunky, 15-20 minutes.
6. Let the apple sauce cool down and add the agave syrup.
Pour the applesauce in small jars and store them in the freezer until you are redy to use it.
---
Thank you for visiting my site!
I am looking forward to hearing your thoughts on this recipe. Leave me a comment down below or take a second to share it with a friend.
All the comments are greatly appreciated.