How to Make a Luxury Body Scrub (Free Labels)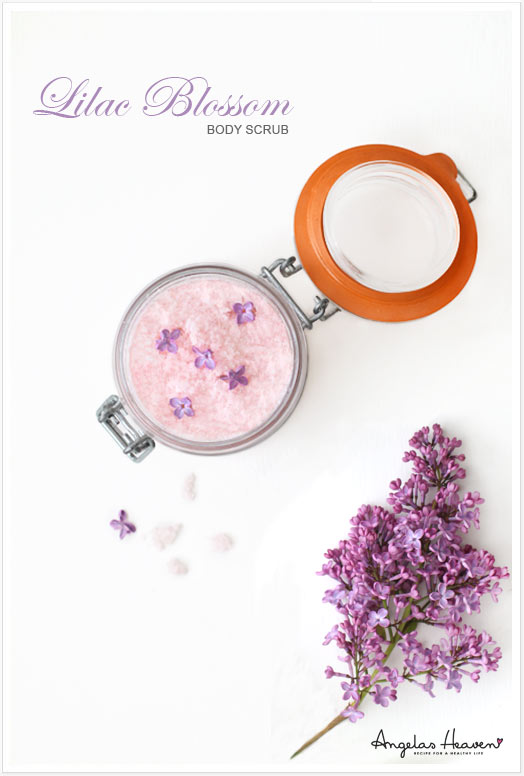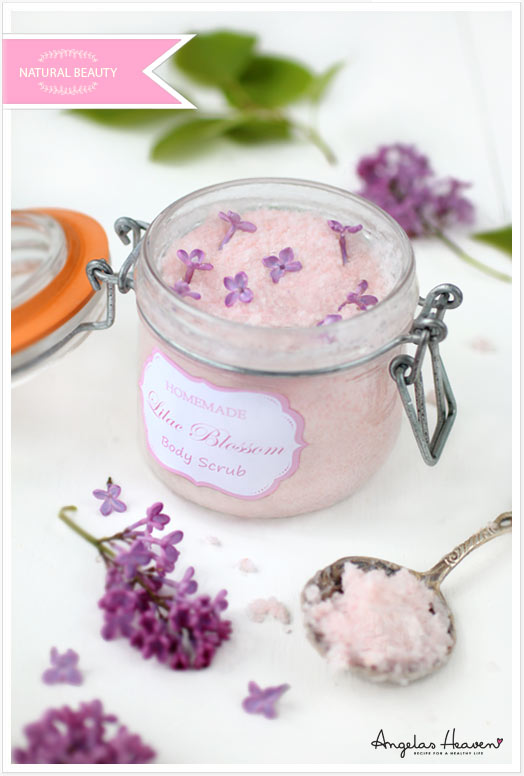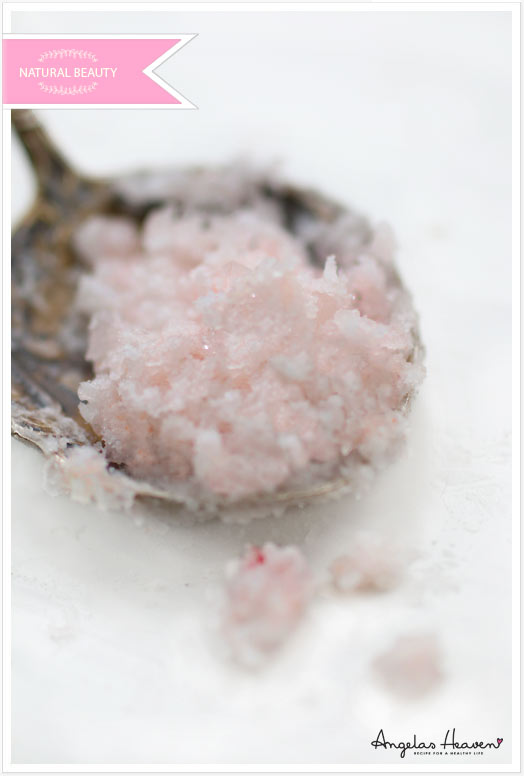 Salt scrubs are one of the easiest home spa products to make
It´s easy to make your own luxurious, exfoliating body scrub. You only need three ingredients and a little scent. Made with simple, wholesome ingredients (no preservatives), they are a perfect treat for yourself or as a great gift if you put it in a pretty jar.
My hands and feet felt so incredible soft and smooth after using this scrub. Just amazing and it only took a couple of minutes to make. All you need is two ingredients to make your own body scrub – Himalayan salt and a good quality oil. If you want to color it pink and add a nice fragrancy you also need a beetroot and some essensial oil.
Be creative
Feel free to get creative when making this body scrub. You can add any essensial oil you like and you can experiment with different oils like coconut oil, olive oil, avocado oil and jojoba oil.
Himalayan salt – 4 great benefits!

Himalayan salt is full of minerals that will gently remove dead skin cells. The exfoliation will bring new life to your skin allowing the skin underneath to become hydrated, rejuvenated, glowing and soft.
The replenishing nutrients in the salt improves circulation and removes toxins from your skin.
Himalayan crystal salt can improve conditions such as eczema, acne or psoriasis.
Himalayan crystal salt is pure, uncontaminated, unrefined, and contains up to 84 natural minerals.
Almond oil – seven great benefits!
Almond oil is made by pressing raw almonds without cooking them. It contains protein, vitamin E and B vitamins, as well as essential minerals, healthy fats and protein.
Almond oil is incredibly nourishing and easily absorbed into the skin.
Almond oil locks moisture inside the skin and the skin becomes more elastic and uniform in texture.
Almond oil protects you from the sun's harmful rays and slows down the skin's aging process.
Almond oil lightens dark circles.
Due to the oil's gentle, nourishing nature anyone can benefit from using almond oil.
 You can use almond oil on your face for taking off your make-up or as a moisturiser.
Almond oil is suitable for any skin type.
Here's my Himalayan salt scrub recipe that will exfoliate and moisturize at the same time.
Recipe, 1 jar
1 cup Himalayan salt
172 cup Sweet almond oil
1 small piece of Beetroot (for the color)
2-3 drops of Essensial oil
Directions
Mix almond oil, salt, essential oil and a piece of beetroot  in a  small bowl.
Mix ingredients well until you have a pretty pink color and then remove the beetroot.
Spoon into a decorative container with a tight-fitting lid.
Print the jar labels.
Apply glue to the entire back of the label and apply the label.
How to use the body scrub
Take a small handful of the scrub and gently massage onto wet skin (you may want to do this whilst standing in the bath or shower).
Rinse in hot water.
Gently pat dry with a towel so you don't rub off all the nourishing oils.
Enjoy your super soft skin!
Tip! If you are planning to give away as a gift – add a seashell into your jar of body scrub as a cute scooper.
---
Thank you for visiting my site!
I am looking forward to hearing your thoughts on this post.
Leave me a comment down below or take a second to share it with a friend.
All comments are greatly appreciated.