I´m Trying Moyana Corigans Organic Makeup…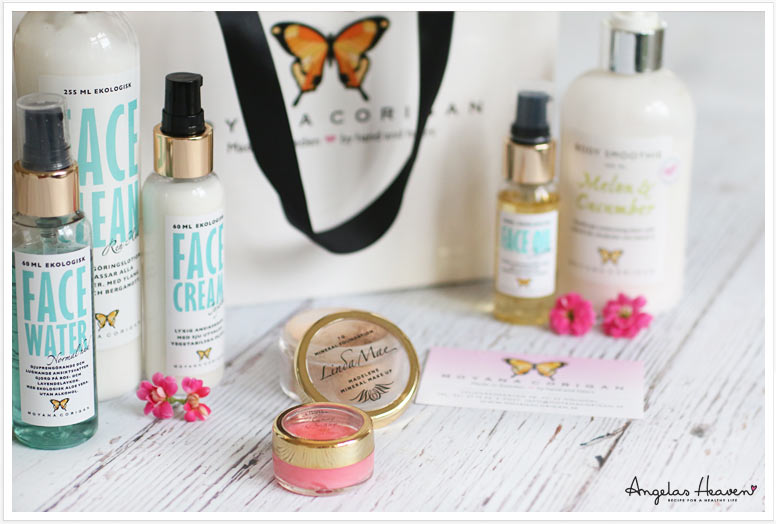 I have recently fallen in love with a Swedish organic brand called Moyana Corigan. The company is run by Monica and her two daughters Linda and Madelene. Together they make all products by hand with organic ingredients, completely without additives like parabens, dyes, mineral oil or silicon.
I discovered their lovely products when the kids and I visited a store on our holiday this summer. In the middle of the store there was a table full of small bottles in beautiful pastel colors and the label next to them said "organic body lotion" so off course I had to try. The smelled so good! I bought a pink liquid soap and a body lotion with strawberry scent. I used them all summer and loved loved them so much that I asked the girls at Moyana if I could come and see them at their office.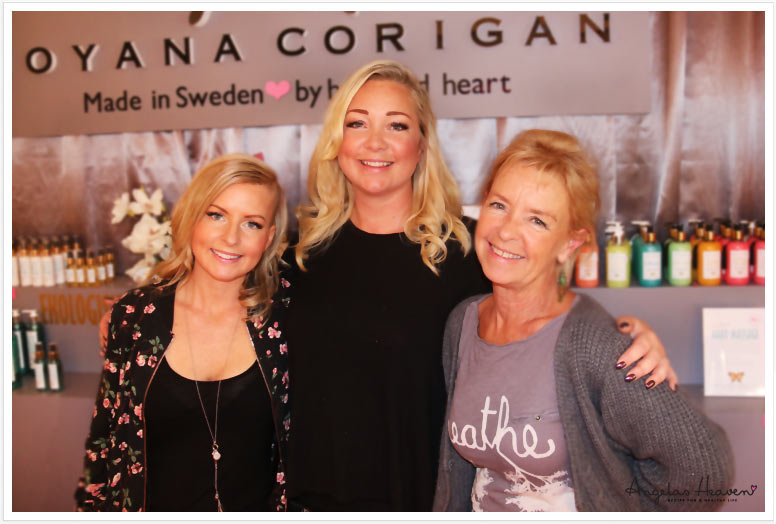 We sat down at the office and talked about how everything started. Monica told me that her interest in essential oils started many years ago when she read about how different scents affects our mood. She read everything she could about the subject and started making her own organic soap. As the soap got more and more popular she also started making other organic products and soon she had a whole range of organic skin care and makeup.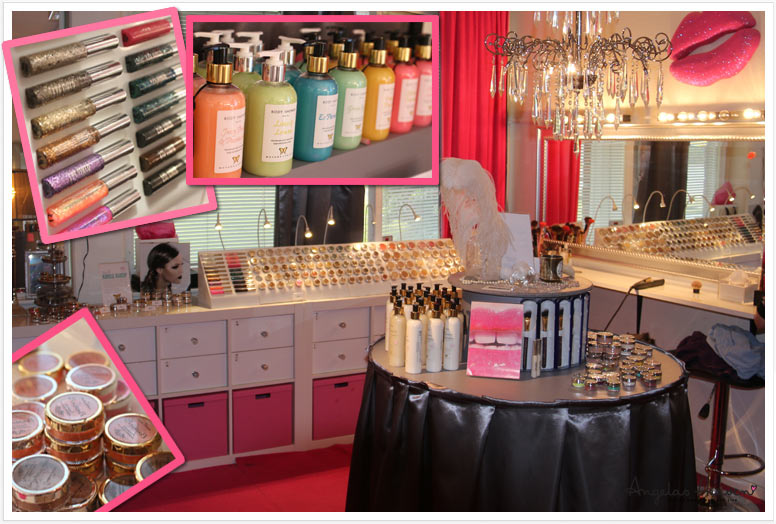 I tried most of their products and I wanted to buy all of them! These all smelled so good and after talking to these women I know that they are really passionate about making great products with the best organic ingredients they can find.
I got some samples and here are some of my favorites…
Mini Lippies Hunny Bunny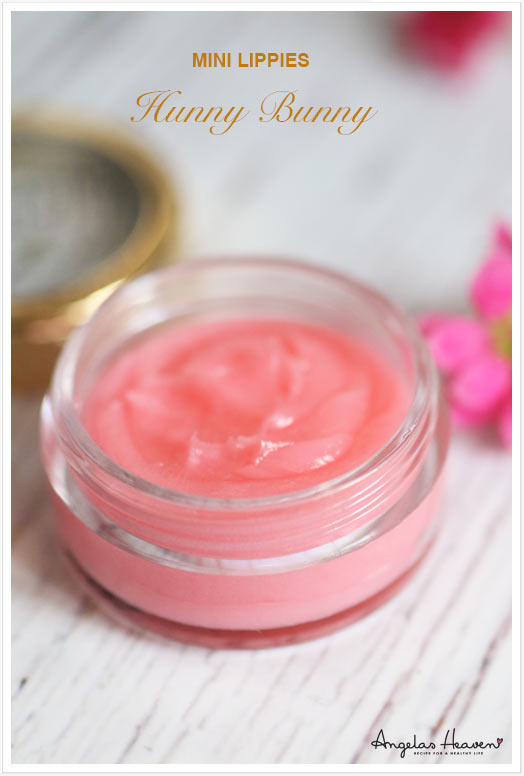 Lip Balm in luxurious packaging: Creamy, soft and wonderful with a mild scent of strawberries (there are several different scents). Amazingly soft to put on and gives a little shimmer. Something in-between a lip gloss and lip balm. Perfect for the cold winter when your lips need extra moisture.
Addicted to lip balm? Have you ever felt that your lips get drier when you use lip balm? It's because lip balm almost always contain mineral oils (for example paraffin that's also called petroleum) or alcohol and that slows the production of your lips creating moisture so that they dry out more, at that point you need to use the balm over and over again to keep them hydrated. Moyana Corigans lip balm contains nice oils like coconut oil, sesame seed oil and shea butter that takes care and moisturizes your lips. I will give this lip balm to my daughters to bring to school this winter.
There are lippies in different scents, for example caramel, coconut, cherry, kiwi, raspberry/licorice, jelly bean and a few more.
Body Scrub Strawberry Cupcake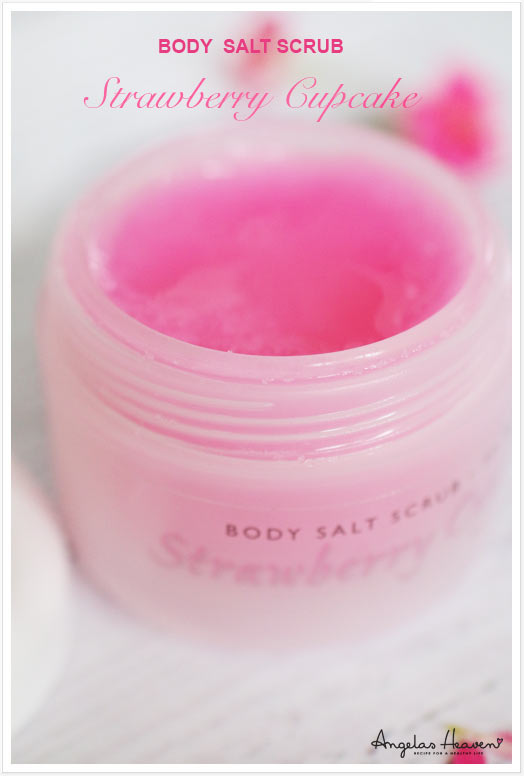 Best scrub ever… You have to try this. It is the best scrub with the loveliest scent I've ever tried. Sooo so good. This makes your skin silky smooth and smells almost addictively good.
Organic skincare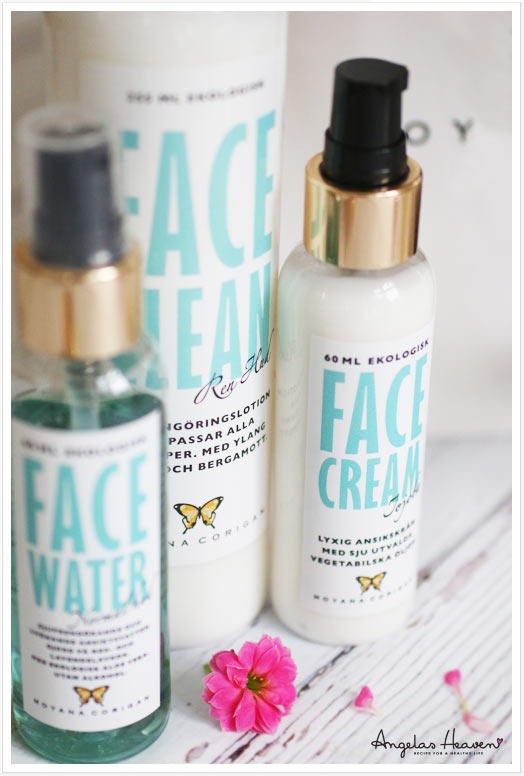 I have used these cleansing products for a couple weeks now and they are great. The makeup removal is soft and removes all the makeup. The toner deep cleanses well, refreshes my face and gives me the feeling of being completely clean without getting dry skin. Completely alcohol-free.
Facial moisturizer and nourishing oil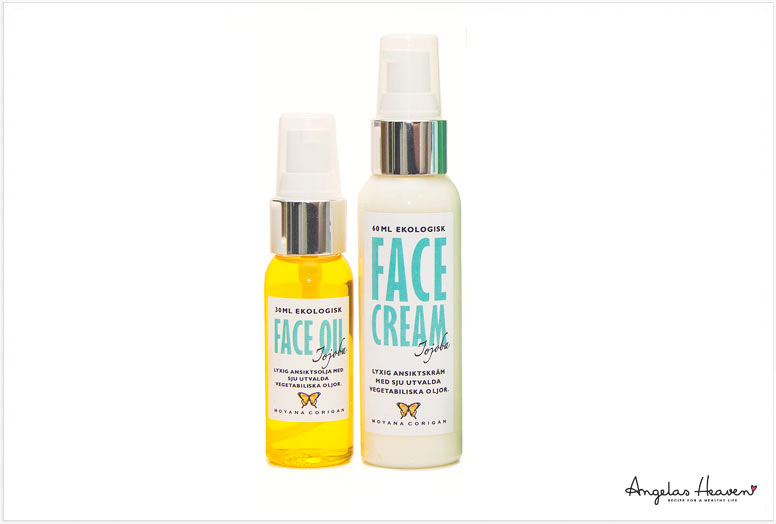 Fantastic oil and moisturizer which really softens the skin. They both contain different oils like borage oil, avocado oil, lecithin, carotene and apricot kernel oil which are good for dry, mature and sensitive skin. Rosehip seed oil and sesame seed oil are good for sensitive and dry skin and the same goes for safflower oil and vitamin E.
Both the oil and moisturizer are free from any kind of scent and not like many other products that smell like ointment without a smell, these are actually completely scent free. They give a soft feeling which also gives you a nice glow.
Makeup with Moyanas ecological makeup
I have only tried a few of Moayanas products but I will definitely keep buying from this label. They have for example mineral makeup which they've made by hand completely without additives. I haven't had the time to try them yet, but the colors are wonderful so it's definitely on my "need to have" list.
Have a lovely day,
Angela