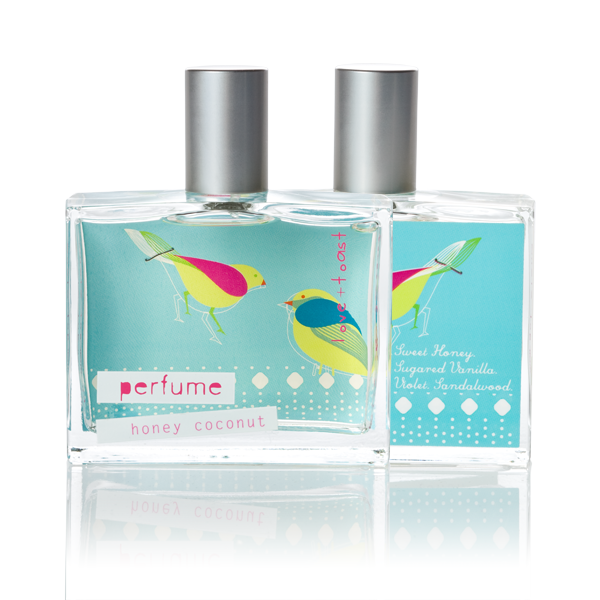 One of my personal favorites is Sugared Vanilla from Love and Toast. It has a wonderful scent that reminds me of fudge or toffee. It is a light scent that lingers all day. The ingredients are natural, organic and all packaging is recyclable made from renewable and sustainable resources. Love & Toast's Perfumes are made with naturally derived alcohol, free from chemical nasties and are vegan friendly.
Love & Toast also uses vegetable ink on the packaging.
They have a whole collection of body care products. Check out their  webpage.