---
RMS Beauty Foundation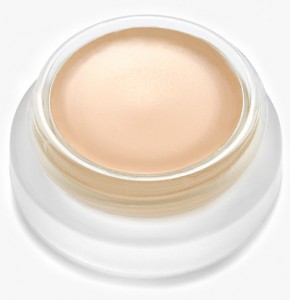 The only foundation you will ever need.
A couple of weeks ago I bought this foundation from RMS Beauty and I absolutely loved it. It is the best foundation I have ever tried. It gives the skin a perfectly smooth silky look. It blends in wonderfully and It looks and feels like I´m not wearing any makeup at all. It is so natural, light and sheer. I feel years younger wearing it and my skin has never looked so good.
The foundation has a soft, creamy, hydrating texture that nourishes the skin. My skin often tends to be a little dry and RMS keeps my skin moist throughout the whole day.
I bought two different shades. "Un" cover-up 11 and 33. I use them both in different areas of the face for contouring. Nr. 11 is a pale shade with a subtle yellow base and nr. 33 has a lovely warm, tan color. It is still pretty light and I think I might need to buy nr. 44 for the summer.
All the products from RMS Beauty have high quality organic ingredients and all the packaging are from recycled materials.
Find it here >>
---
RMS Lip2Cheek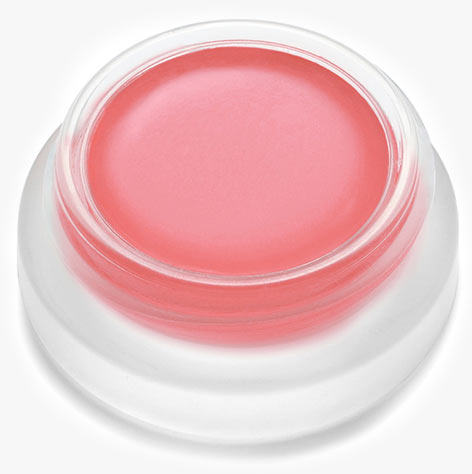 This color is so pretty. I have never had a cream blush before but this is a keeper. It gives my cheeks a natural, rosy glow as if I had been out for a long walk. It is soft, creamy and very easy to apply. Just a small amount is enough to add a warm, rosy color to the cheeks. This is one of the best blushes I have ever had. A definite must-have product!  Find it here >>
---
Eco cosmetics tinted facial sunscreen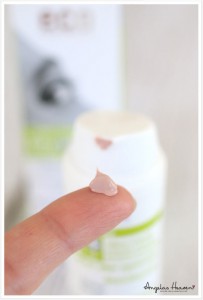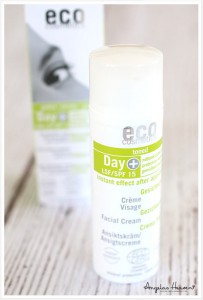 Using sunscreen when your out in the sun is a great way to protect yourself agains cancer, but it can be difficult to find an organic sunscreen that works, smells good and protects you from the harmful UV rays. I've tried many different brands and these two sunscreens are my favorite. I've been using them for several years now and I've never been burnt (It might also have something to do with the fact that I'm living in Sweden where its cold and dark most of the year). =)
Eco Cosmetics is a range of natural skincare and sunscreen products that efficiently protects your skin from the UV thanks to mineral and vegetal sunscreens. Creams, oils and gels provide protects from UVA / UVB / UVC rays. The products also prevent the skin to dry out thanks to extracts of sea buckthorn, olive, pomegranate and goji berries.
Eco cosmetics facial cream has a very light texture, not sticky like other sunscreens. The tint is almost invisible. It melts into your own skintone and doesn't actually colour your skin, it just gives it a nice glow. It's also perfect to wear under make-up because it absorbs quickly. This small bottle lasts a long time.
Buy Eco cosmetics facial cream here >> 
---
Eco cosmetics sun lotion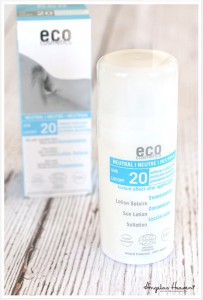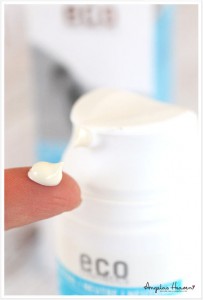 This is the sunscreen I use for my kids when were on vacation in the summer. It's not perfect, (a bit sticky), but it's the best of all the organic physical sunscreens I have tried. I choose to use physical sunscreens that stays on the skin and reflects the light instead of chemical sunscreens that are absorbed by the skin and the body. Natural, physical sunscreens are always the better choice. You don't get any of the chemicals absorbed by your body (even if this is an organic sunscreen there is still stuff in there that you wouldn't want to have in your body). I read somewhere "if you can't eat it, you probably shouldn't put it on your skin" and I believe thats true, but sometimes you need a little protection against the sun. Buy the best product you can find and use it only when you are going to be out in the sun for a long time.
The advantages of Eco cosmetics sun lotion are:
Instant effect after application
Zinc oxide free
Aluminium salts-free
Olive oil protects and care for the skin
Also suitable for children's skin
Does not represent danger for aquatic organisms.
No petroleum, paraffin and silicone derivatives
No PEG & paraben
GMO free
Organically grown
100 % of the total ingredients are from Natural Origin
98,1 % of vegetable ingredients are from Organic Farming
28,08 % of the total ingredients are from Organic Farming
Buy Eco Cosmetics Sun Lotion here >>
---
Kahina Facial Lotion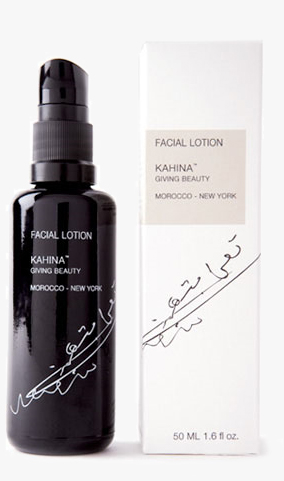 This is a great moisturizer with a nice texture, goes on fairly light and gives lots of moisture for my skin. It has a very light fragrance and it´s made of 100% handmade organic argan oil, organic shea butter and organic beeswax.
All the packaging are made of recycled material and 25 percent of the profits of this product goes to the Berber women of Morocco who extract the oil by hand using centuries old techniques passed down through generations. The money raised will be dedicated to literacy, education, and women's rights programs.
Find it here >>
---
Love & Toast natural perfume, "Honey Coconut"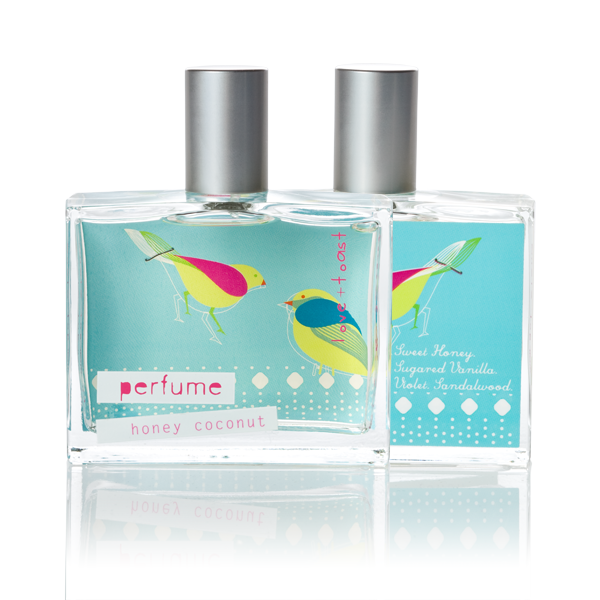 One of my personal favorites is Sugared Vanilla from Love and Toast. It has a wonderful scent that reminds me of fudge or toffee. It is a light scent that lingers all day. The ingredients are natural, organic and all packaging is recyclable made from renewable and sustainable resources. Love & Toast's Perfumes are made with naturally derived alcohol, free from chemical nasties and are vegan friendly.
Love & Toast also uses vegetable ink on the packaging.
They have a whole collection of body care products. Check out their  webpage.
---
A must have product – an organic deodorant that actually works!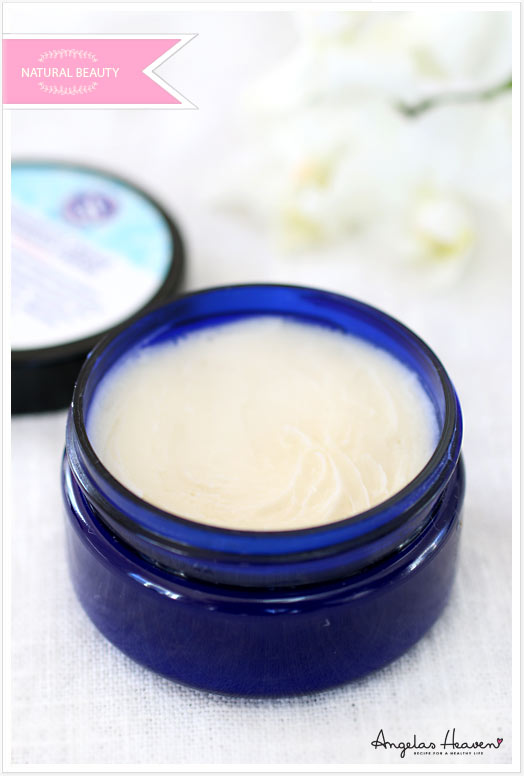 This is handsup the best organic deodorant I have ever tried. It is so good. I have been on a journey to find a deodorant that actually works for YEARS (much to the dismay of my husband) and I have tried many, many organic deodorants. None of them have ever been even close to this one.
I love, love, love how this deodorant works and keeps me dry all day no matter what I´m doing. I´ve been wearing it while I was at the gym, at hot yoga classes, during summer and it has not once let me down. The only downside is that I have to use my fingers to apply it and I need to wash my hands afterwards, but I don't mind. It´s totally worth it. I´m so happy to have found an organic deodorant that is free from preservatives and other dangerous chemicals or aluminium.
Just to be clear: Soapwalla is NOT an antiperspirant, nor does it claim to be. The antiperspirant (the aluminum) is what we are trying to avoid by buying the organic deodorants. So, while I will still sweat, I FINALLY do not stink! This stuff is magic. It seems pricey, but will last a long time since you only need about a small amount, so in the long run it really isn't any more expensive than the chemical-filled stuff in the stores.
When you apply the deodorant, use moist fingertips to make it easier to apply. The cream tends to be a little dry and it helps if your skin i moist/wet. (It´s perfect after a shower).
It comes in two different fragrances – natural and citrus. I definitely prefer citrus!
Organic deodorants are natural products that doesn't harm your body or our nature. I think this is one of the best things we can do for ourselves and for everyone on this planet – buy as many organic products as possible. Be kind to yourself and as a bonus minimize the pollution and chemical use for everyones benefit. Win win situation.
Find Soapwalla Deodorant here >>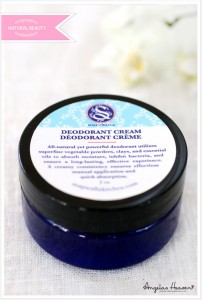 ---
Amazing organic facial cleanser from Indie Lee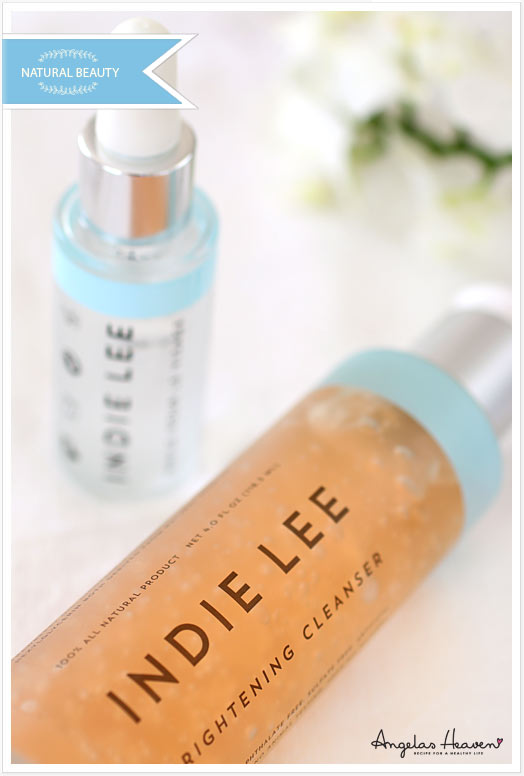 I am in love with this cleanser! I've had it for almost a year now and its my favorite product
. It's gentle yet effective and thoroughly cleansing the skin and removing dirt without stripping skin of moisture. The best thing…it smells amaaaazing…like real, fresh picked strawberries. The strawberry scent is not that fake strawberry scent that you'd expect in a strawberry scented product.
The ingredients are simple and full of natural cleansers, antioxidants and moisturizers…
The strawberry oil acts as a natural exfoliant and it's rich in linoleic and oleic fatty acids. The fatty acids make the oil a good moisturiser, as they help replenish the natural oils in the skin.
The Lycopene helps prevent damage, wrinkles and skin aging by stopping enzymes activated by UVB rays in sunlight from working.
Sunflower seed oil helps keeping the skin hydrated, and protects from harmful UV rays.
Coconut oil has anti-inflammatory properties.
On the Indie Lee website, they say this product can also be used as a mask if left on for 5-10 minutes, and it's also a wonderful make up brush cleanser.
The cleanser is 100% natural with no parabens, no phthalate, no sulfates, no artificial fragrances and no animal testing.
Find Indie Lee Cleanser here >>
---
Une Green Pride Mascara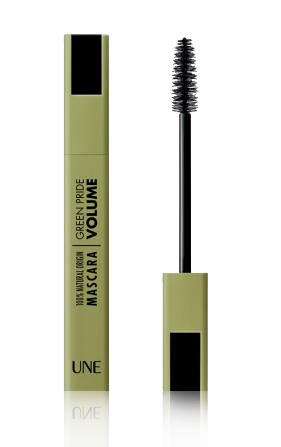 I am very happy I tried this mascara. It has 100% natural ingredients with no parabens, petrochemicals, silicones and it´s not tested on animals. It's easily applied, gives you evenly separated lashes with surprising length and a lot of definition.
Unebeauty webshop
---
Kingfisher Mint Toothpaste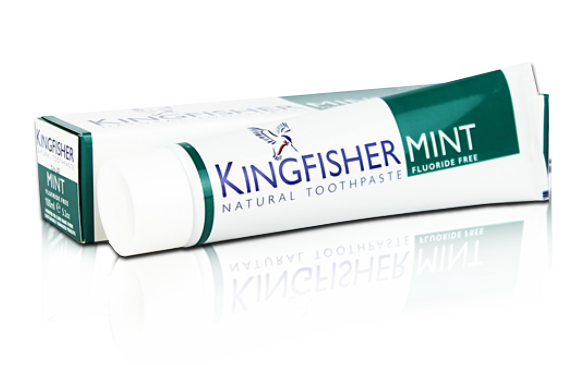 This is definitely my favorite of all the organic toothpastes I have tried.
A toothpaste without artificial sweeteners, flavourings, colourings, preservatives and no animal testing.
It comes in three different flavors:  fennel, mint and aloe vera.
I have tried mint which has a strong minty and refreshing taste.
Kingfisher webshop
---
Lavera kids toothpaste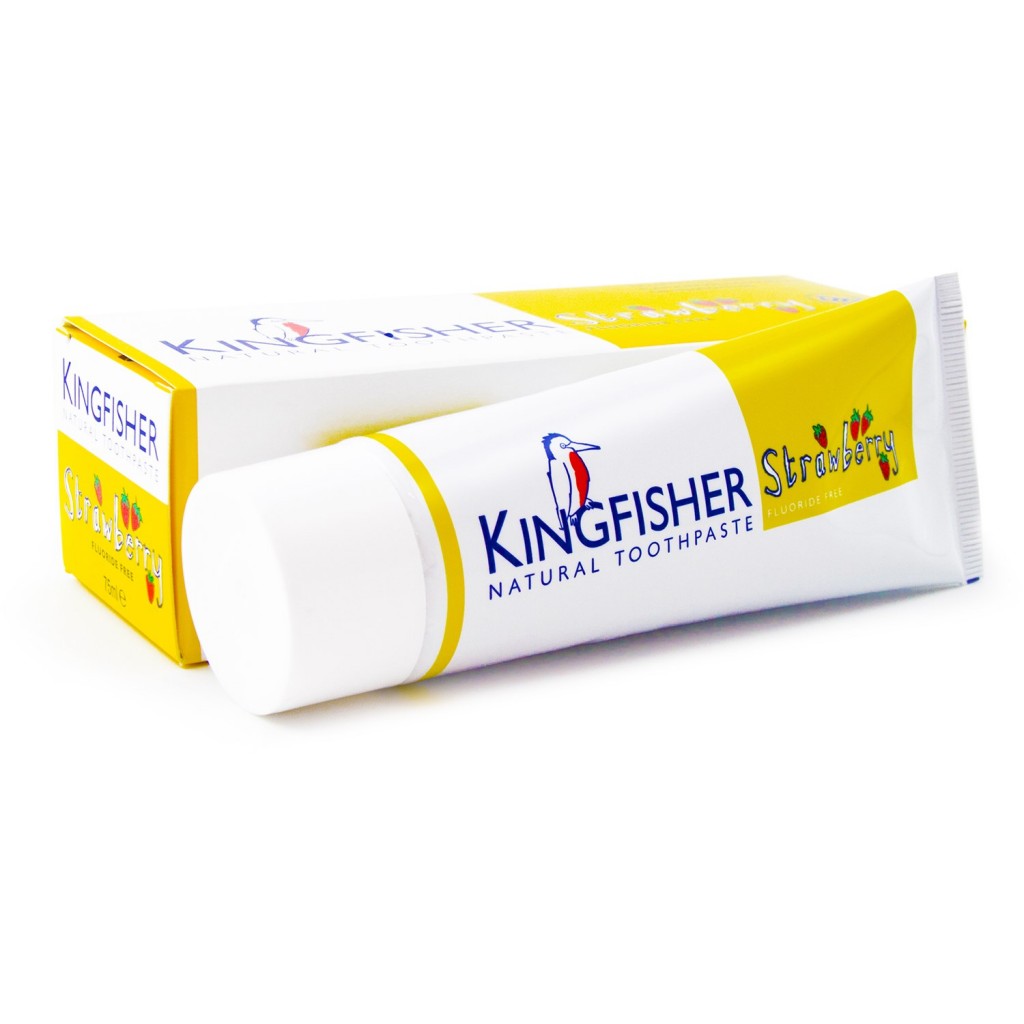 A strawberry and raspberry flavored tooth gel for babies and children. It is free of any tensides (foaming agents) or fluorides because youngsters often swallow when brushing.
Our youngest daughter is six years old and she loves it.
---
Deo Crystal

I have found it very hard to find an organic deodorant that actually works. I have tried many different brands and most of them only works for a cuople hours. Deo Crystal is the best I have tried so far.
It isnt perfect but it last all day as long as I dont jump around too much. =)
If you have an organic deodorant that works well for you, I´d be happy to hear about it. Buy Deo crystal at Body Store.com
---
 Ecos coconut water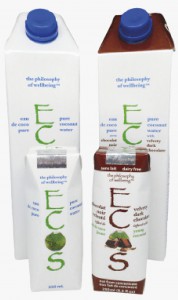 I love Ecos coconut water. It has a soft, sweet, refreshing taste and there is no added sugar – just pure coconut water. I have tried many different brands but this is my favorite. It is organic  and the packaging is eco-friendly.
Read more about the benefits of coconut water here and make a super healthy green detox juice with coconut water.
---
Omega low speed juicer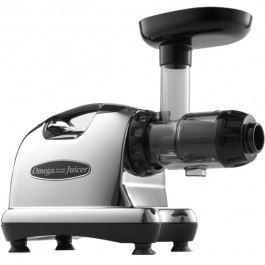 I am using a low speed juicer from Omega. I love it. It is quiet, it has a nice design and it is easy to clean up. I would recommend it to anyone that wants to start juicing.
A low speed juicer operates at a lower speed than most of the other juicers, enhancing both the quality and quantity of the juice. It produces more juice from the same amount of fruits and vegetables compared to other juicers.
Because it operates at lower speed than other types of juicers it produces less heat and as a result the nutrients in the juice are preserved.