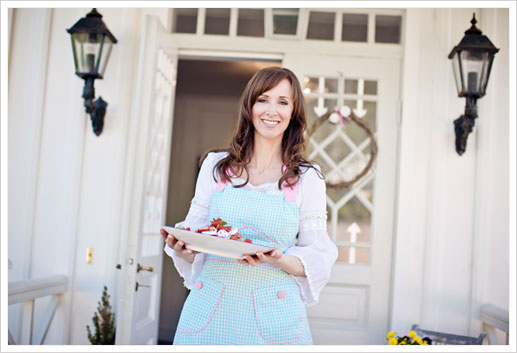 Thanks so much for stopping by my blog. My name is Angela. I'm 43 years old and I live in an old, beautiful white house with my husband and our two daughters in Sweden. I started this blog to share my journey with you. For the last ten years I've been experimenting with vegetarian and raw food recipes, learning how to live a healthy life.
When I first decided to eat more vegetarian food I didn't know anything about vegetarian cooking. I just knew I wanted to be more healthy and that food was an important part of being healthy. I went to a raw food work shop with one of Swedens most famous raw food personalities. I came home full of inspiration with two bags full of seeds, nuts, super fruits, powders and a cookbook with raw food recipes. I remember looking at the pictures and the recipes in the book. Where would I start?
I tried this new diet for almost two weeks but I wasn't a fan. It was too different from what I was used to. All my inspiration was gone and it took me two years before I tried another raw food recipe. Somehow I just knew that raw food would be good for me. This is what my body wanted. I started experimenting again and this time I slowly incorporated more and more greens into my regular diet. This way I got used to eating greens and as my body got used to eating this diet I started loving it.
For me it's a continuous journey and I'm constantly learning new things. My goal is to live an inspiring life through natural beauty, nutrition and diet. As I am trying new recipes in my kitchen, organic beauty products, reading articles about how to live a healthy life I'd like to share my experiences with you. I'm taking small steps in the right direction all the time and adopting new healthy habits as I go along.
My intention is to live a long, healthy, happy life and hopefully I will have inspired some people along the way. Stay tuned for more, I have much more coming. Sign up for my newsletter and feel free to email me with any questions or comments. I'd love to hear from you!
My email is angela@angelasheaven.com