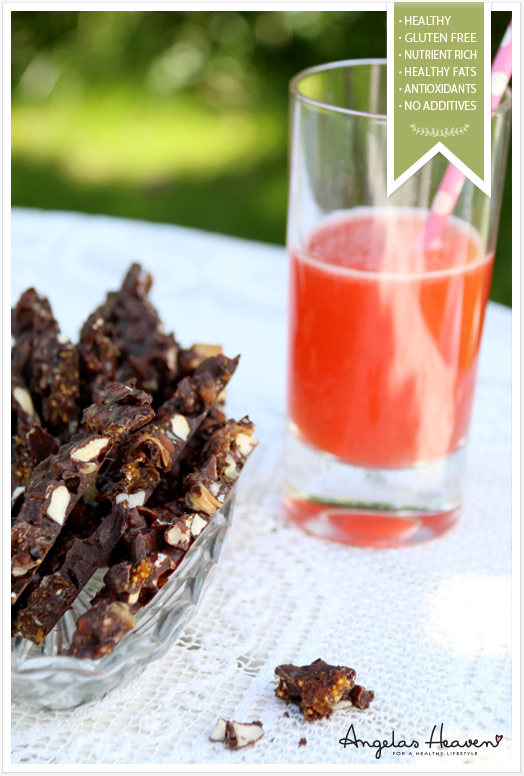 This homemade chocolate bark is very easy to make and requires very little effort. Just melt your favorite chocolate and mix it with chopped nuts and dried fruit.
You can use any nuts, seeds and dried fruits that you like.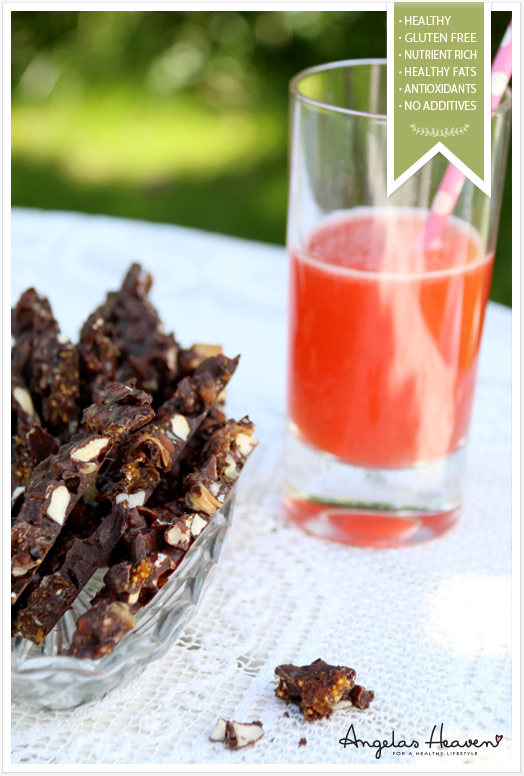 Recipe
1 cup of your favorite chocolate
1/4 cup roasted pistachios
1/4 cup whole cashews
1 cup chopped dried apricots and figs
A pinch of flake salt (optional)
Instructions
1. Line a baking sheet with parchment paper.
2. Melt the chocolate.
3. Stir in the nuts and dried fruit.
4. Pour the melted chocolate, nuts and fruit over the paper and spread to form a square. Approximately 1 cm thickness.
5. Sprinkle with the salt.
Chill for 30 minutes or until firm and when it's set, break or cut it into pieces for serving.
Store the chocolate in an airtight container in the fridge until you're ready to serve.
It´s also nice to make little packages filled with chocolate bark and bring as a homemade gift.
---
Thank you for visiting my site!
I am looking forward to hearing your thoughts on this recipe. Leave me a comment down below or take a second to share it with a friend.
All the comments are greatly appreciated.