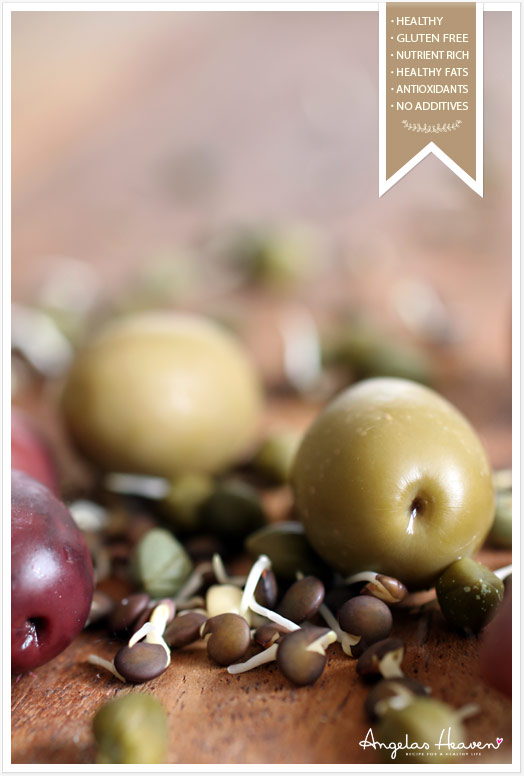 This is a great spread to be used as a dip, sandwich spread or a lovely no-cook pasta sauce.
It's quite easy to make at home with just three simple ingredients. Olives and capers combined makes a flavoursome dip and I have also added some homemade sprouts to make the tapenade rich in protein. It´s also nice to add a teaspoon of agave syrup.
Recipe, (US measurements)
1 cup olives
1/3 cup capers
1/3 cup sprouts
Directions
Choose whether you prefer a rough or smooth textured finish.
For a rough texture – chop all the ingredients with a knife or pulse it carefully in a food processor.

For a smoother texture, put all the ingredients in a food processor and process for about 10 seconds until you get a smooth paste.
Taste, and decide if it needs anything else.
Serve and enjoy!
Refrigerate and use within two weeks.
---
Thank you for visiting my site!
I am looking forward to hearing your thoughts on this recipe. Leave me a comment down below or take a second to share it with a friend.
All comments are greatly appreciated.