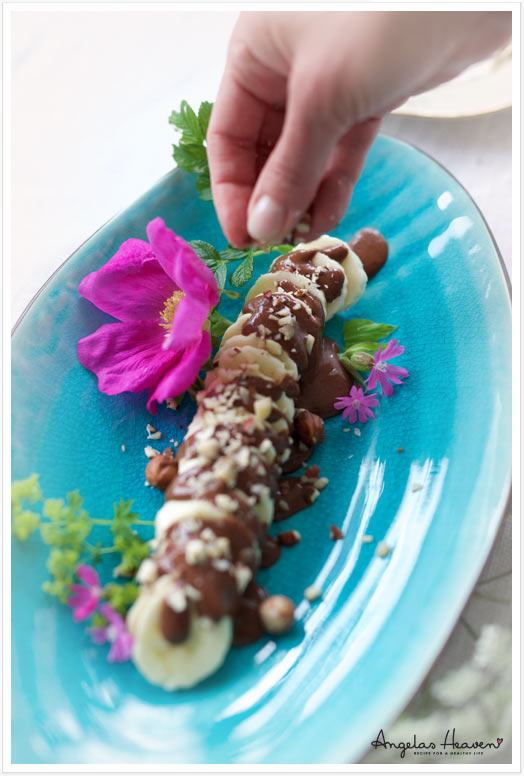 Banana With Raw Chocolate Sauce
Witout a doubt breakfast is my favorite meal of the day. I absolutely love it! This banana chocolate breakfast is easy to  put together and it's so good. Just put all of the ingredients for the chocolate sauce in a blender, slice the banana, toast some hazelnuts and you have a nice, healthy breakfast in no time.  Experiment with the toppings as much as you like. Perhaps some whipped coconut cream with vanilla extract would be nice?
Recipe, 1 serving
1 ripe banana
2 tablespoons coconut oil without flavor
1 tablespoon agavesyrup
2 tablespoons cocoa powder
¼ teaspoon vanilla extract (optional)
Hazelnuts
Directions:
Put cocoa powder, agave syrup, coconut oil and vanilla extract in a blender and blend until it's smooth.
Put the hazelnuts in a frying pan and toast them lightly. Chop them coarsely.
Slice the banana and put the slices on a plate.
Pour chocolate sauce over the top and finish with a sprinkle of toasted hazelnuts.