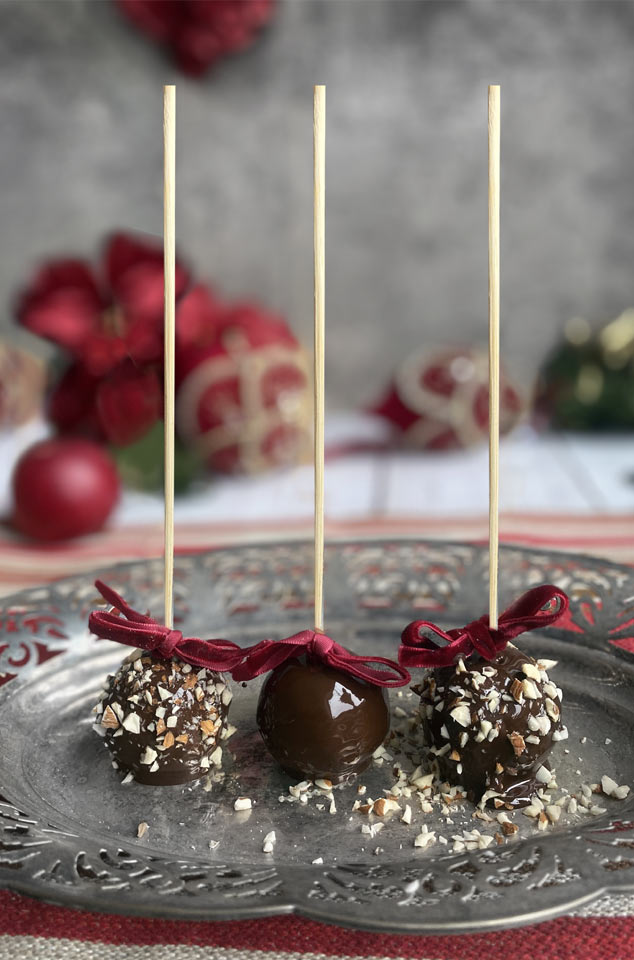 Christmas is on its way, and I have been making new recipes that will be perfect for the holidays. These sweet treats are made with tiger nut flour (or chufa nut). I have never used it before, but it's such a great flour. It's completely gluten free and full of vitamins and nutrients.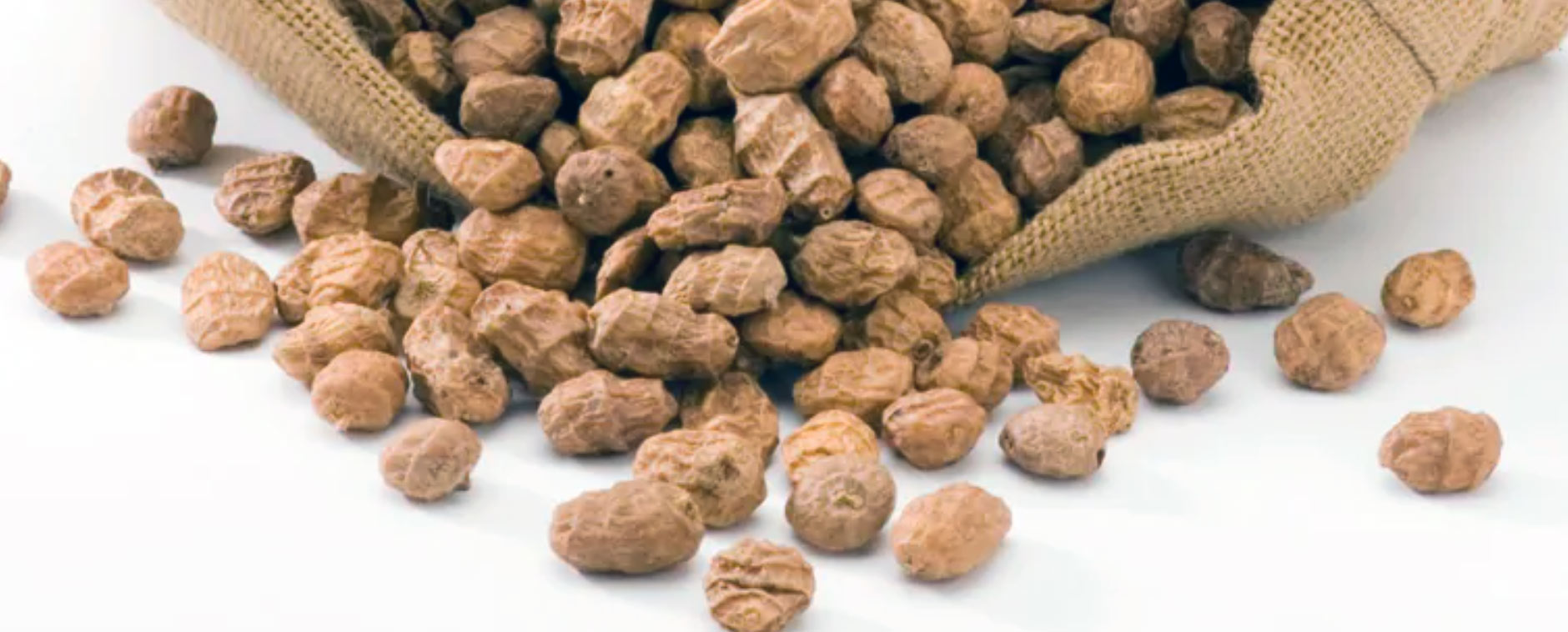 What is a tigernut?
Well, it isn't a nut as the name might imply. It's a small root vegetable that grows in Africa. Many years ago, this super-root was the main part of their diet. Tigernuts contain natural sugar, healthy fats. It has a very mild, sweet flavor that reminds me of cookies with vanilla. It's so good. Because tigernut flour has a naturally sweet flavor, it allows you to cut back on added sugar in the recipes.
New recipes
I have been experimenting with different recipes with tiger nut flour and these hazelnut treats are my favorites so far. They are super creamy with a lovely flavor of hazelnut butter. It doesn't get much better than that!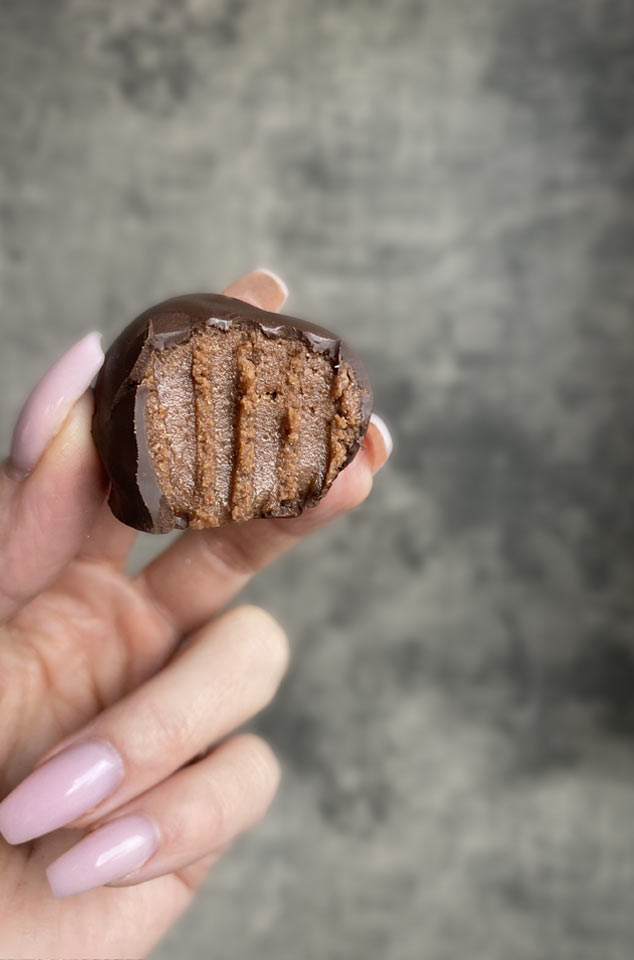 Yummy Nutella flavor
I just love chocolate and hazelnuts. It's my all-time favorite of all flavors. If you want something that is easy to make and tastes great – this, is it! Just make them. They will be a guaranteed success at Christmas (or any time really).
Let me know what you think
I just love being able to make sweets that are made with natural ingredients that I can enjoy every day. Let me know what you think of this recipe and if you want – send me a picture of your own creations. I'd love to see it. Leave a comment down below or send me an email at angela(at)angelasheaven.com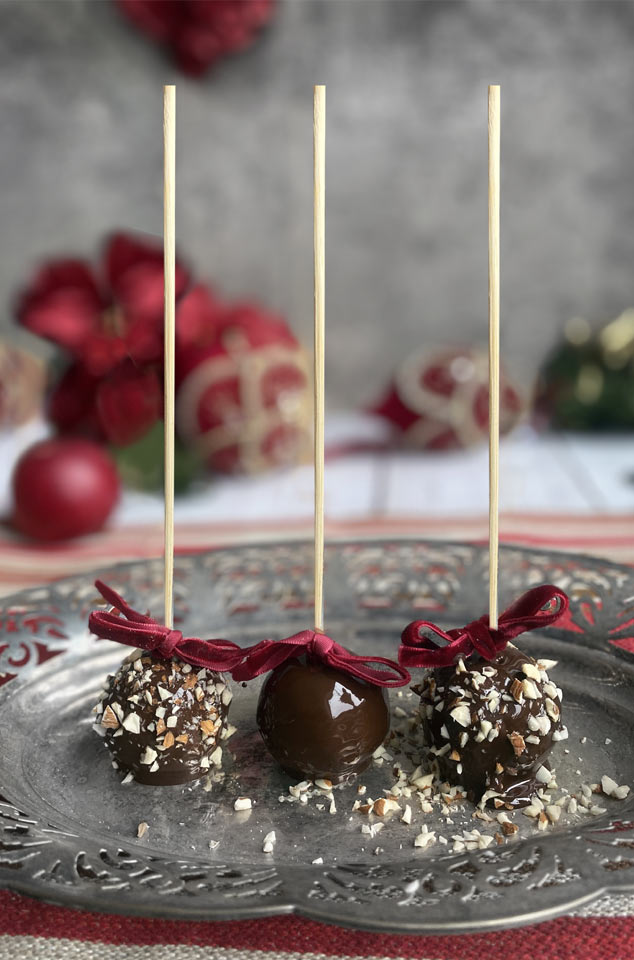 Print Recipe
Creamy Hazelnut Treats (Gluten Free)
Ingredients
1 cup Tigernut flour

3 table spoons Agave syrup

3 table spoons Hazelnut Spread (I'm using a Swedish brand with sweetener)

2 table spoons Butter or refined coconut oil (no flavor)

Some finely chopped and toasted hazelnuts (optional)

Wooden sticks & pretty ribbons
Instructions
1
Put all the ingredients in a blender and blend until completely smooth.
2
Put the dough in the fridge for an hour or until it's hard enough to make balls. If it's too warm the balls will be flat.
3
Take out the dough and divide it in as many pieces as you want, depending on what size you would like the balls to be.
4
Put a wooden stick in each ball and dip them in melted chocolate.
5
Sprinkle some finely chopped and toasted hazelnuts on.
6
Make a bow on each stick after the chocolate has solidified.