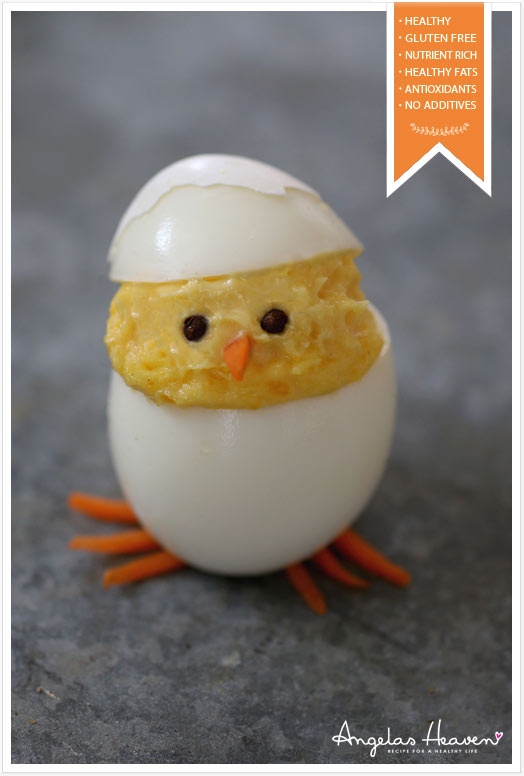 I saw this recipe for little hatching chick deviled eggs a couple of days ago at Popsugar.com .  Aren't they cute? I just had to try this recipe and make a couple of  hatching chicks of my own. It is so easy to make and it is delicious. They are guaranteed to be a big hit at any Easter party.
Recipe
Eggs, hard boiled and peeled
Mayonnaise
Salt
Julienned carrot
Black peppercorns or capers
Directions
Cut a small bit off the bottom of each egg  to make it flat. This will help the eggs stand up.
Cut the egg again, this time slightly above halfway.
Carefully scoop out the yolks and put them in a bowl.
Mix the yolks with a little mayonnaise and salt until smooth.
Fill a pastry bag with the yolk mixture and fit the bag with a small tip.
Evenly pipe the eggs with filling about an inch above the opening.
Place the top back on the egg allowing the mixture to peek out.
Take two pieces of black peppercorns and create eyes, followed by a julienned carrot to make a nose.
Add six  julienned carrots under the egg to make the feet.
Refrigerate until ready to serve.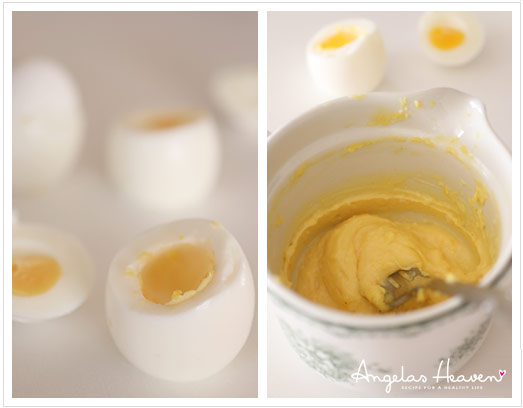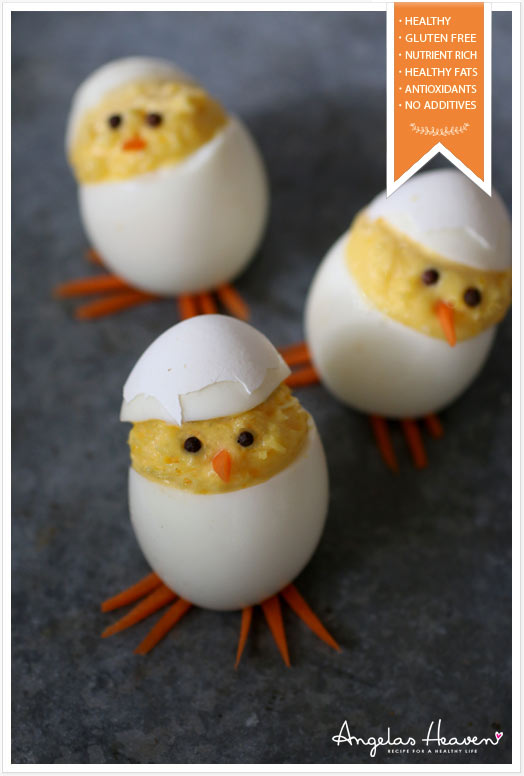 ---
Thank you for visiting my site!
I am looking forward to hearing your thoughts on this post.
Leave me a comment down below or take a second to share it with a friend.
All comments are greatly appreciated.