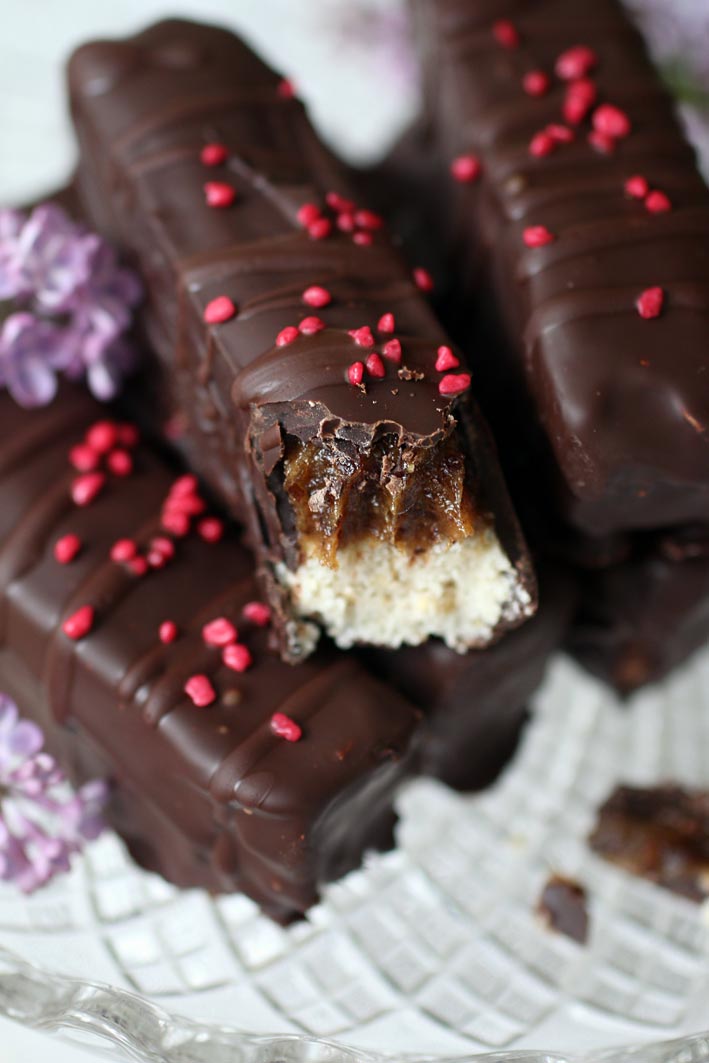 Chocolate Caramel Bars to die for…
This raw food bar recipe made by Deliciously Ella is awesome. I made a whole batch a week ago and they were all gone in a day or two. I didn't eat all of them by myself – I brought some o them to my sister and we had a cup of coffee as we were sharing some of these beauties. We both agreed that we (I) needed to make this recipe again – and perhaps put them in the freezer before we ate them all again.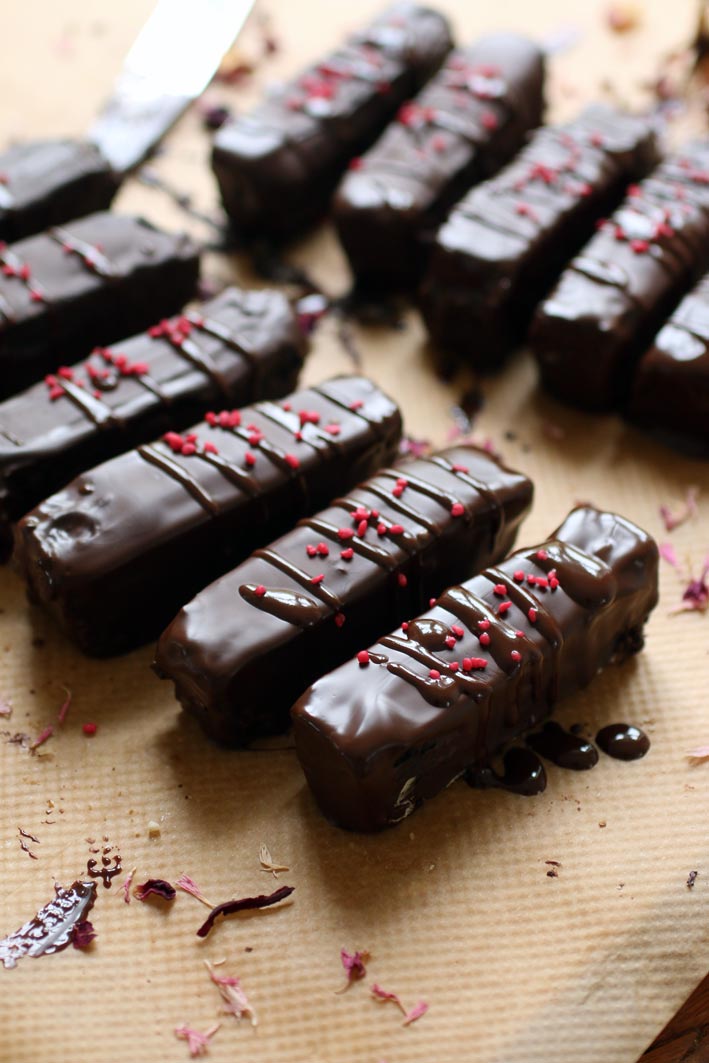 Impress your family and friends with this raw food bar recipe.
I just love how easy it was to make these raw food bars. It only took me about half an hour until I had it all assembled and put in the freezer and then ten more minutes to cut them in pieces and dip them in melted, dark chocolate.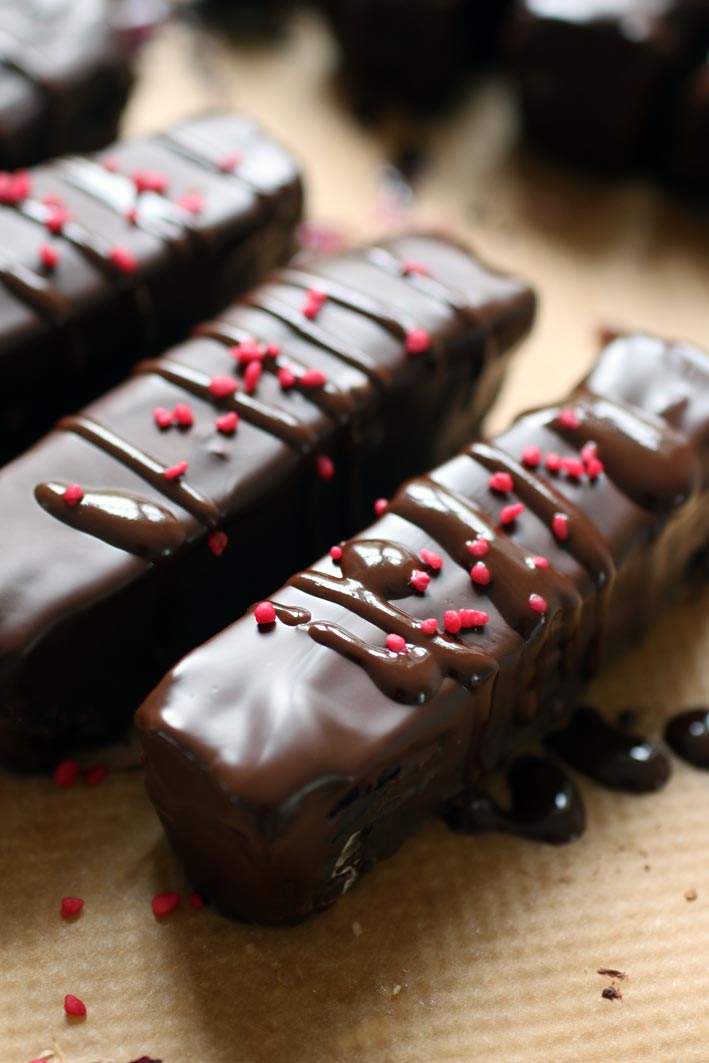 A total dream…
If you like making healthy food I can really recommend Deliciously Ella's blog. It's full of beautiful, healthy recipes like this one and she's one of my personal favorite food and health bloggers. She seems so sweet and down to earth and I love how she invites the visitor to be a part of her private life. Have a look at her page here >>
Have a wonderful day,
Angela
Ingredients
FOR THE BASE

100g of coconut flour

100g of oat flour

60g of coconut oil

60ml of maple syrup

1 teaspoon of vanilla powder

A pinch of salt

FOR THE CARAMEL LAYER

400g of medjool dates, pitted

100ml of water

2 tablespoons of almond butter

A pinch of salt

FOR THE CHOCOLATE LAYER

150g of cacao butter

35g of cacao powder

8 tablespoons of maple syrup

A pinch of salt
Instructions
1
To make the base, melt the coconut oil over a low heat then mix in the coconut flour, oat flour, maple syrup and salt until a dough forms. Line a baking tray with greaseproof paper and press the dough down firmly into the bottom of the tray. Place the tray in the freezer while you make the caramel.
2
To make the caramel simply blend the dates, almond butter, water and salt in a food processor until a smooth paste forms. Spread this date mixture over the top of the oat base and place back in the freezer for at least an hour to set fully.
3
Make the chocolate by melting all the ingredients over a gentle heat, stirring continuously. When that is ready you can remove the tray from the freezer and cut into 16 equal bars. Dip each bar in the chocolate and leave on a rack to set. You will need to dip each bar at least twice, leaving it to set between dippings, to make sure it is evenly coated in chocolate. Then sprinkle a tiny bit of salt on top of each bar while they are setting.
4
Once they are set, place them on a plate and leave them to set in the fridge for a few minutes, before enjoying!
5
Then store any leftover bars after serving in the fridge, or the freezer if you want them to last longer.