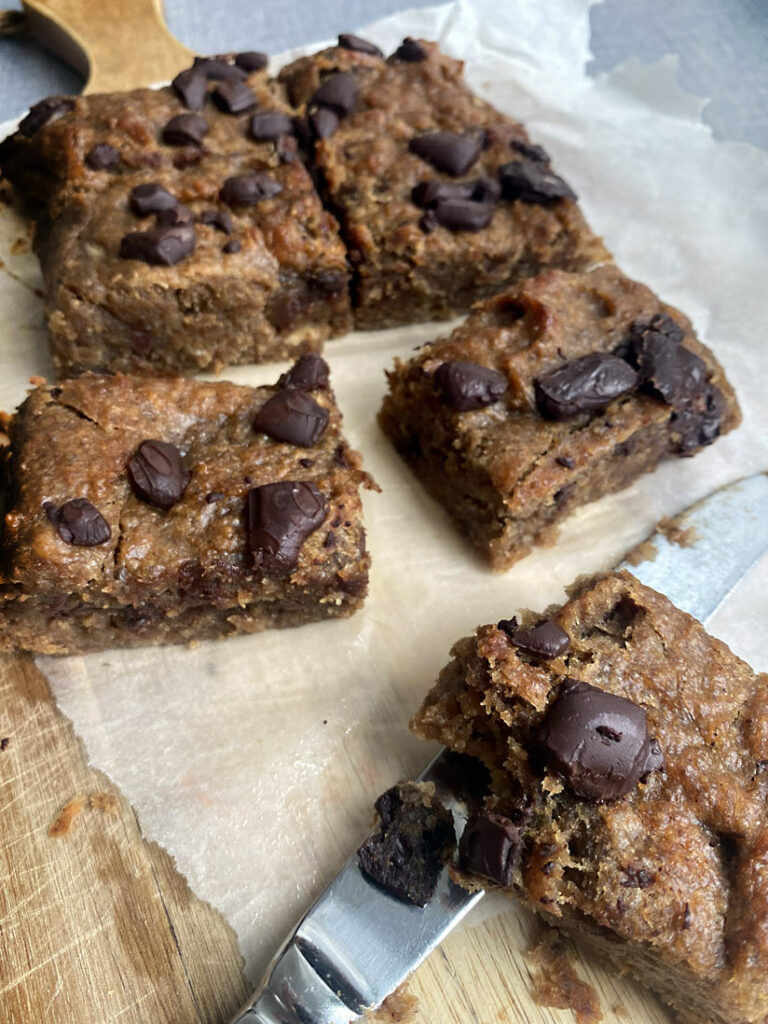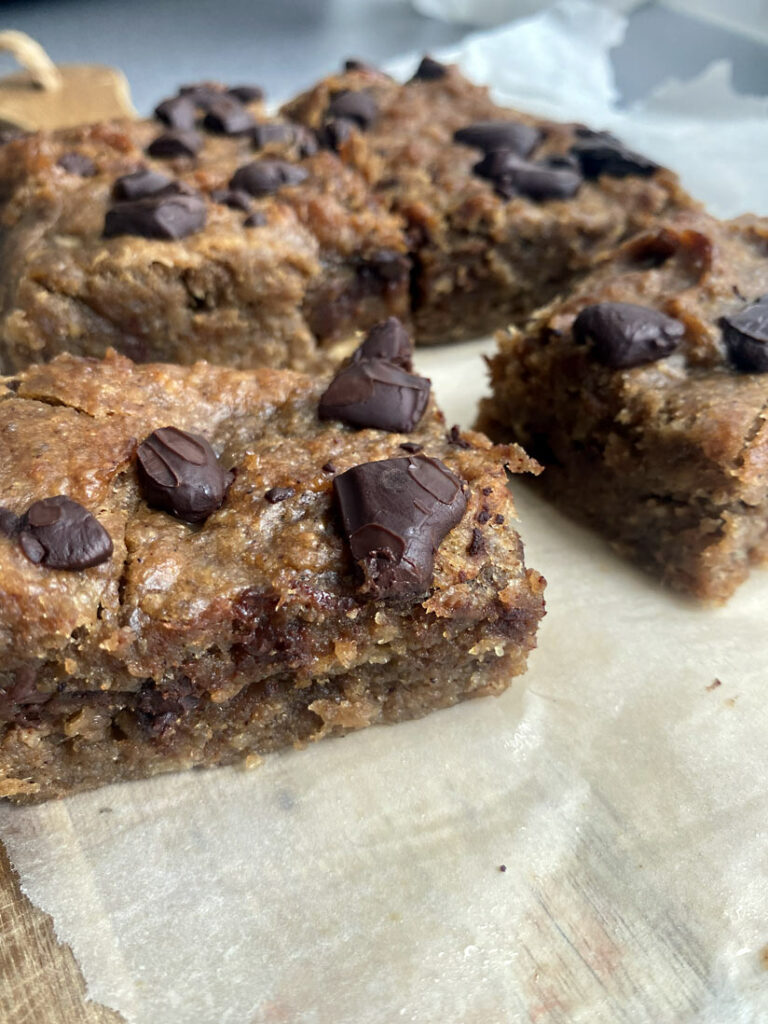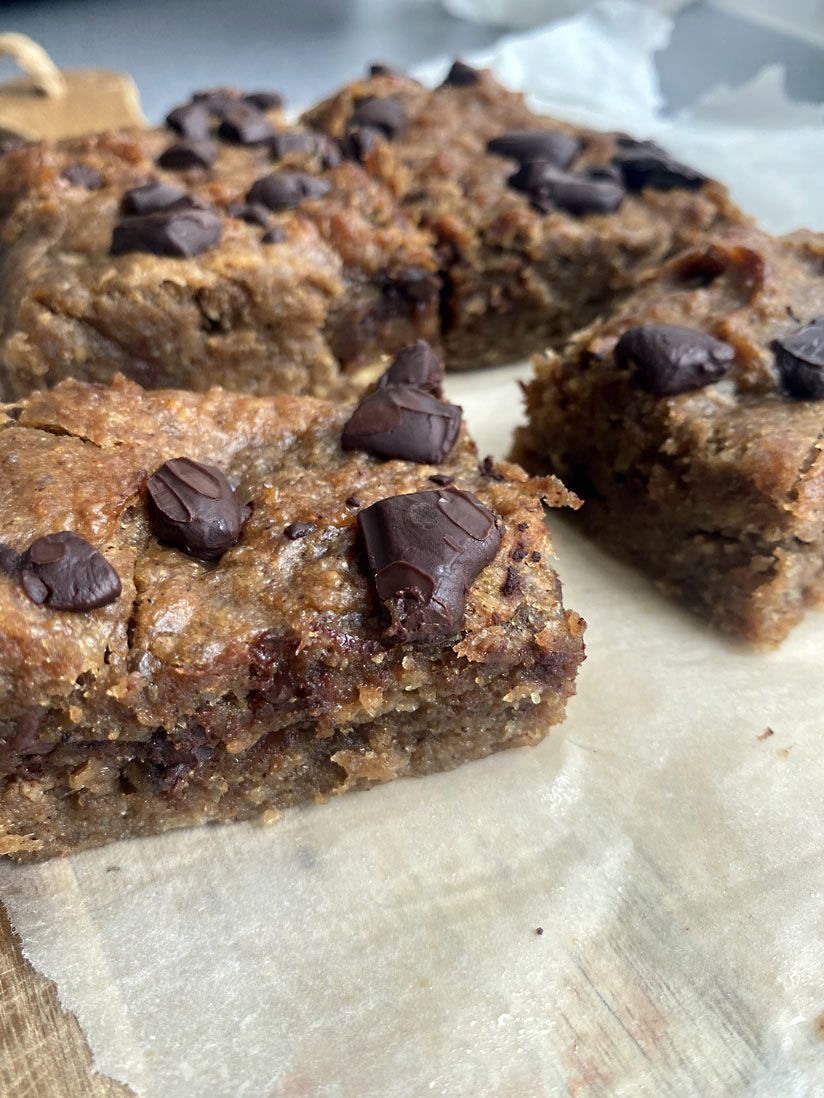 Gluten Free Chocolate Peanut Butter Banana Cake
I made this cake a couple of days ago and I loved every bite of it. It's super moist, very goey and filled with chocolate, peanut butter and banana. I mean…it doesn't get much better than that, right?
It's easy to make, gluten free and vegan if you use chia eggs instead of an egg. I had one bar every day as an evening snack before going to the gym. It's pretty dense and satisfying which made me feel extra energized as I was working out. I have to say I appreciated having my ordinary afternoon meal updated from oatmeal porrige with banana and cinnamon to this cake.
I found this recipe at hungryhappens.net. She has tons of great recipes. Check them out here >>
Watch the video on Instagram: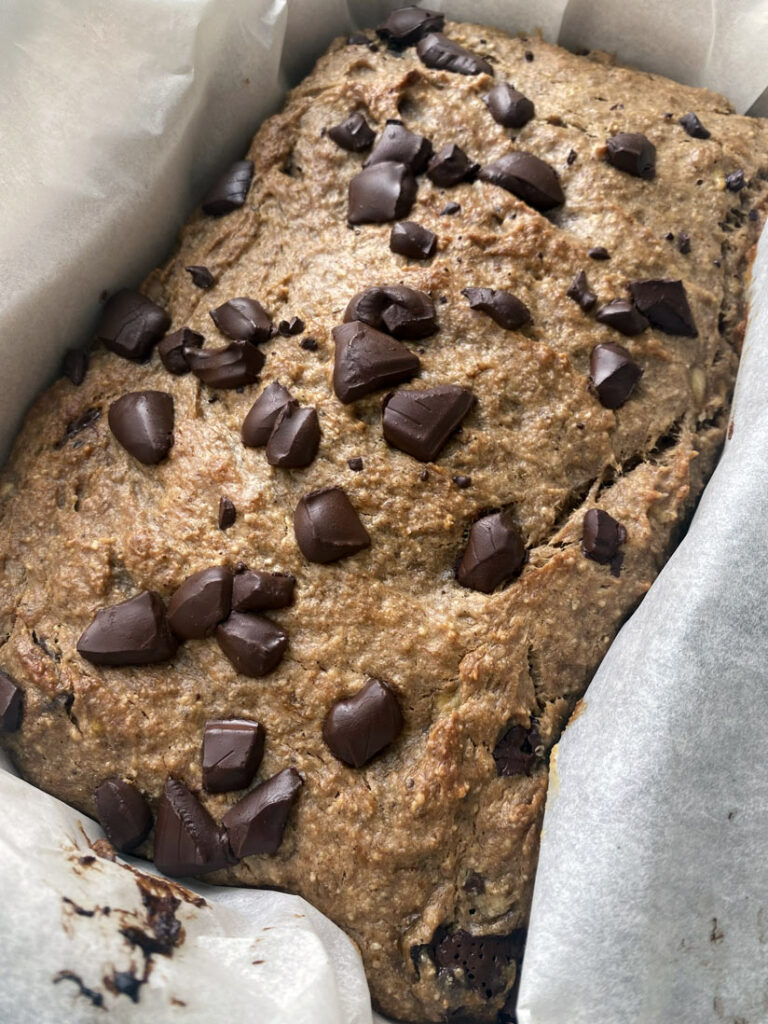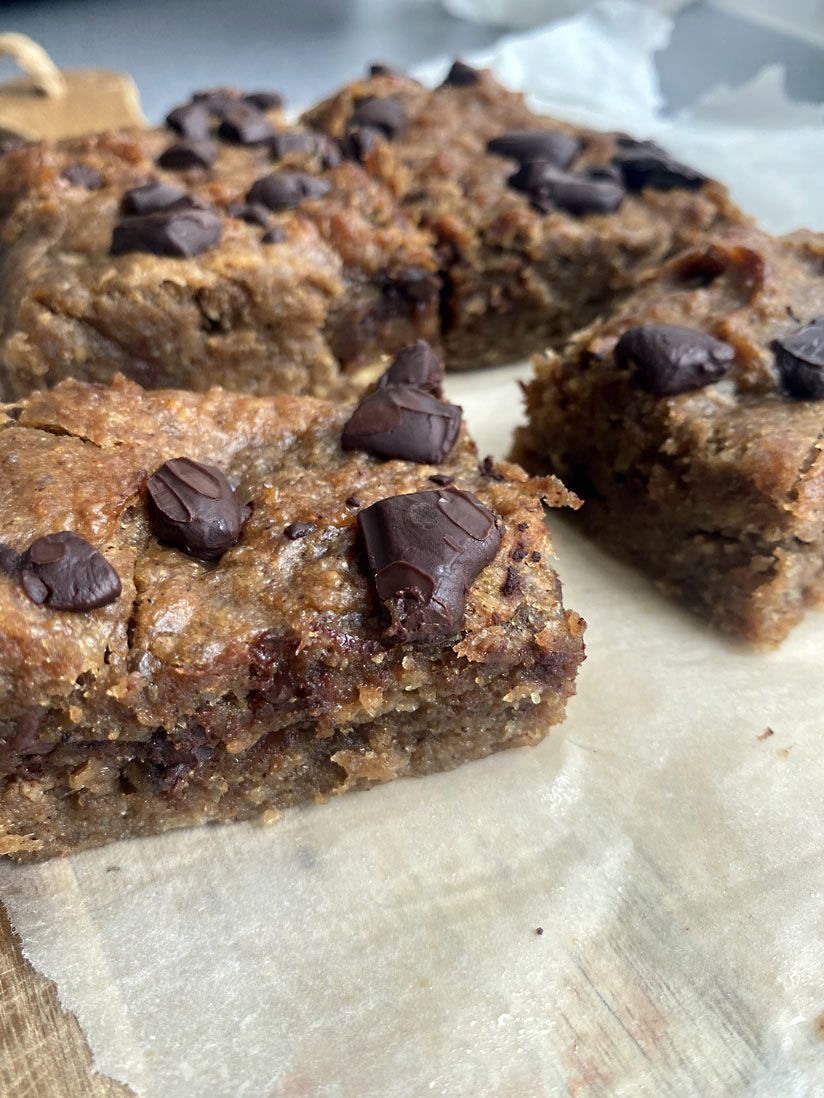 Print Recipe
Flourless Peanut Butter Banana Chocolate Cake
Ingredients
2 ripe bananas

1 cup peanut butter all natural, room temp.

1/4 cup almond flour

1/3 cup maple syrup (or honey)

1 egg or 1 chia egg (1 Tbsp chia seeds or chia flour + 2.5 Tbsp water )

1 tsp cinnamon

1 tsp baking soda

pinch of salt

1/2 cup chocolate chips (plus more for garnish)
Instructions
1
Preheat your oven to 325° F. Line an 8×8" brownie pan with parchment paper.
2
In a large bowl, mash your bananas. Add in the PB, almond flour, maple syrup, egg or chia egg, cinnamon, baking soda and salt. Mix until just combined and then fold in your chips.
3
Transfer batter to pan and top with some more chips. Bake for around 25 minutes or until toothpick comes out clean.
4
Allow to fully cool prior to slicing. I typically make these at night and allow them to sit overnight in a tupper prior to slicing.
Notes
You can substitute the bananas with 3/4 cup pumpkin puree. You can substitute the peanut butter with almond butter or any nut or seed butters. You can substitute the maple syrup with honey or agave. You can sub in oat flour or regular all purpose flour for the almond flour.