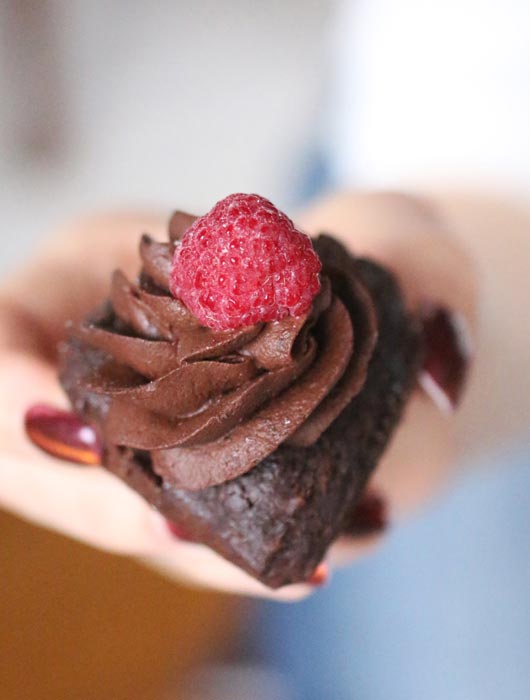 Today I made mini chocolate cupcakes with an amazing, raw, creamy, chocolate frosting. I am so pleased with the way these cupcakes turned out. They're moist, soft and just totally delicious.
These mini chocolate cupcakes are gluten free, lactose free and with no white sugar so you can enjoy them without feeling guilty. I love this kind of baking where you just add healthy ingredients and end up with beautiful, delicious pastry that is so much healthier than any regular cake you'll find in the stores. I almost never eat ordinary cakes or sweets anymore. I feel that they are just too sweet and they are often not as good as the raw food cakes you can make yourself. Try it if you haven't already. It's fun to make and its really good for you. All of the sugars that you'll find in these cakes comes from dates or other natural ingredients. They are still sugar, but so much healthier than white sugar.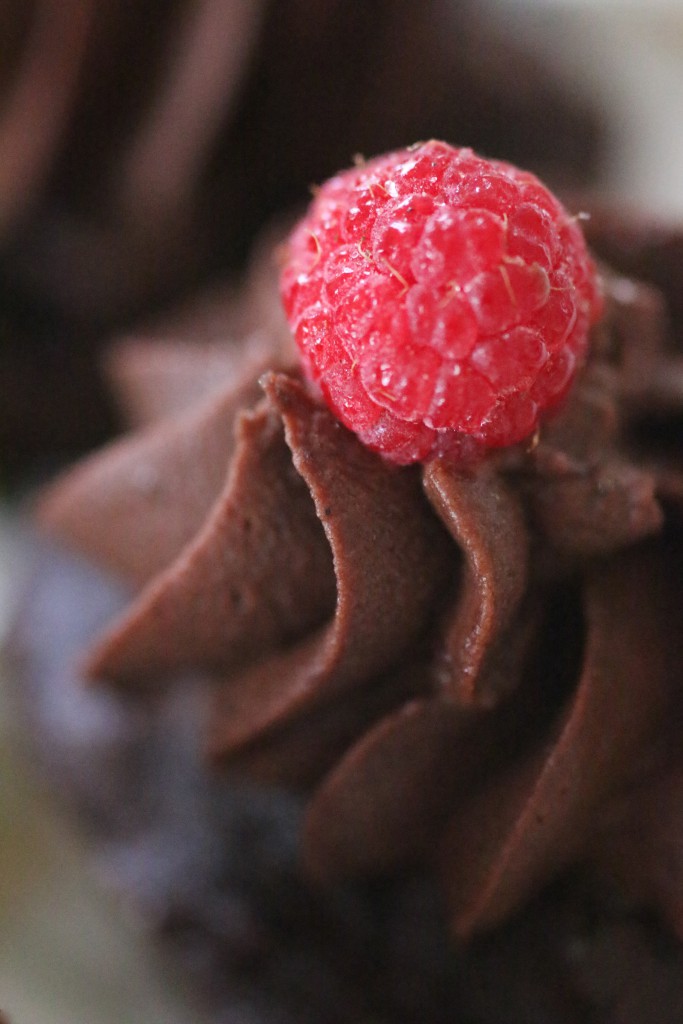 Chocolate mini cupcakes with raw chocolate frosting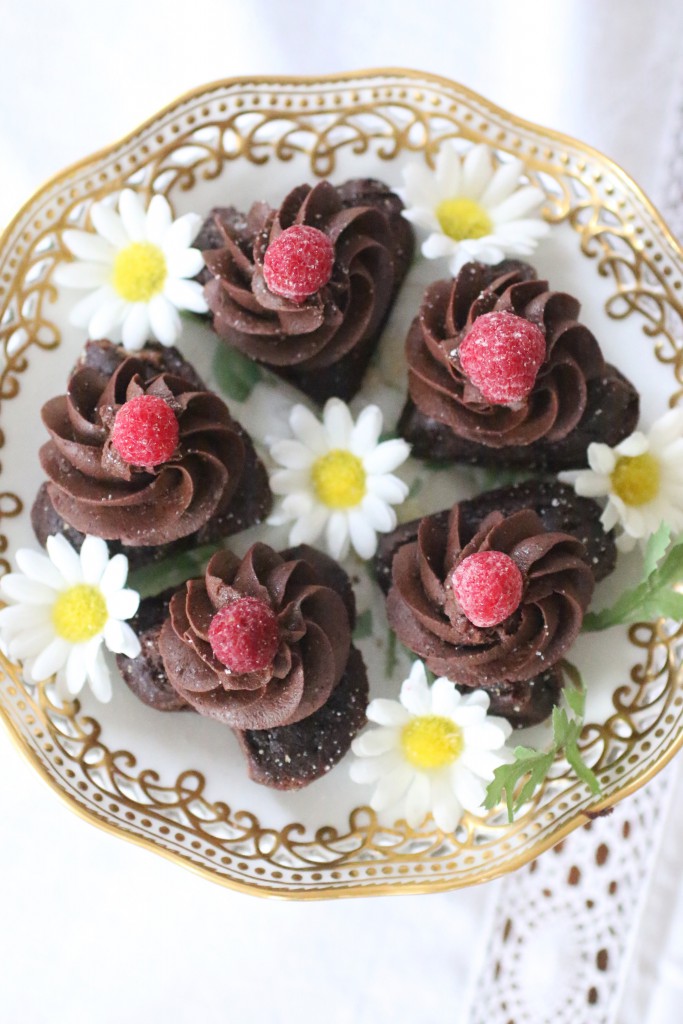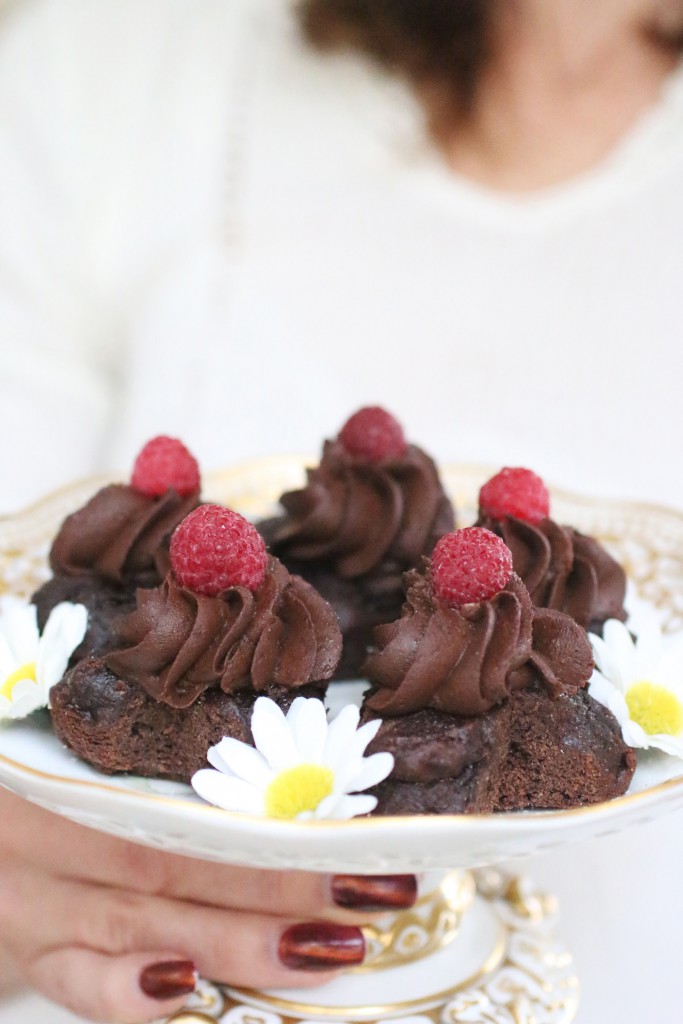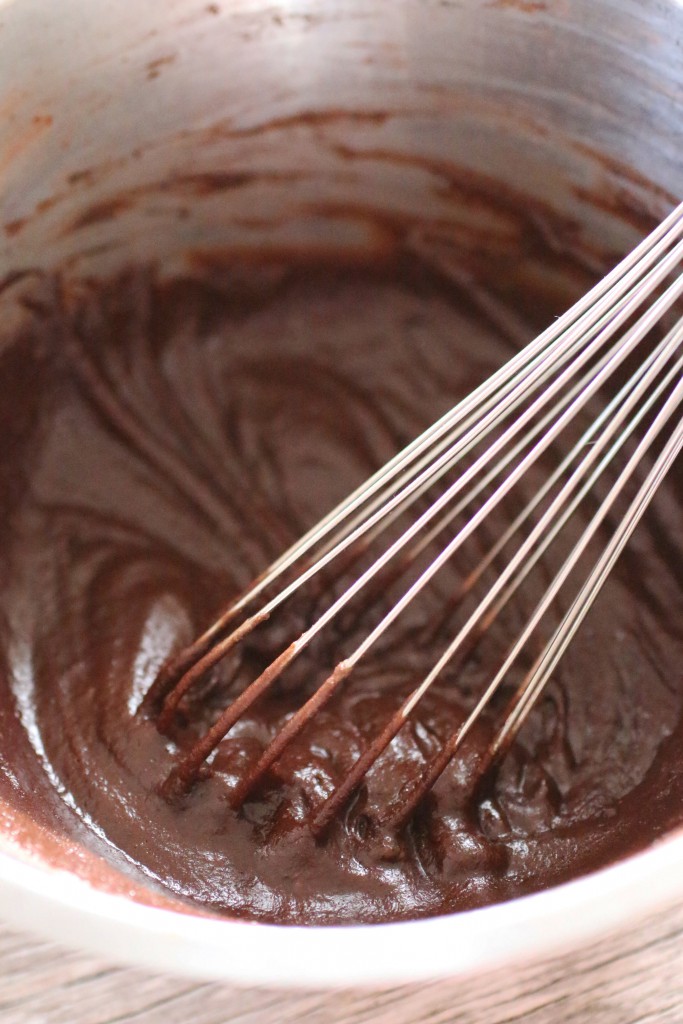 The raw chocolate frosting is just as amazing as the muffins.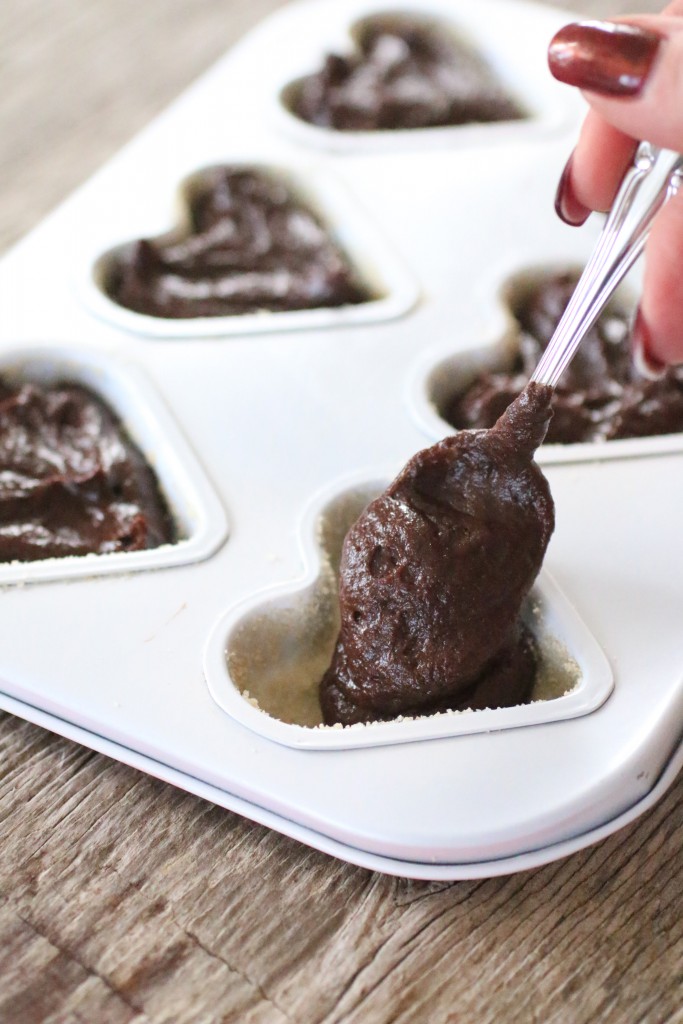 ---
Fun Facts About Dates!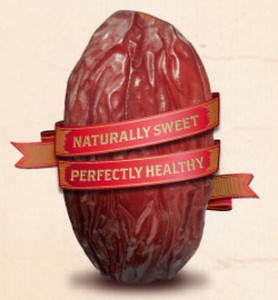 Dates are known to increase one's sexual stamina. It has been used as an aphrodisiac since ages.
Dates contain magnesium, manganese, and selenium. Diets rich in selenium are known to prevent cancer.
Dates provide us with plenty of proteins, which are in turn very essential for the regular functioning of the body
Dates contains vitamins like B1, B2, B3, and B5, as well as A1 and C.
Dates are rich in potassium and have very less sodium, which is a good combination for a healthy nervous system.
Dates are rich sources of iron. People who are suffering from iron deficiency can include dates in their diet to hike their iron levels.
---
Recipe mini chocolate cupcakes, (12 cupcakes)
12 fresh pitted medjool dates
3 eggs
1/2 cup white rice flour (the original recipe uses almond flour)
3 tbsp cocoa
3 tbsp coconut oil
1 tbsp real maple syrup (or dadelsirap or agave syrup)
1 tsp pure vanilla powder
1 tsp baking soda
Recipe frosting
11 fresh pitted medjool dates
3/4 cup full fat coconut cream
3 tablespoons cocoa powder
How to make the cupcakes…
1. Mix the dates together with the eggs. I used a hand blender.
2. Mix in the remaining ingredients and whisk until smooth.
3. Pour batter into muffin cups. I used twelve small muffin cups.
4. Bake at 175 degrees (350 F) in the oven for about 10 minutes. My first cupcakes were in the oven for 11 minutes and they were a little too dry. The other cupcakes were in the oven for 10 minutes and the were perfect, but I think I will try to take them out after 9 minutes next time and hopefully get a little gooey chocolate inside.
How to make the frosting…
Put all of the ingredients in a blender and blend until creamy.
Put the frosting in the fridge for about 1 hour. This step is optional, but it will make the frosting a bit thicker & easier to put on the cupcakes.
Fill a pastry bag with the frosting.
Point the tip of the pastry bag on an outer edge and move in a circle around the outer edges and work your way to the center of the cupcake, releasing pressure gently when you reach the center to leave a nice frosting peak.