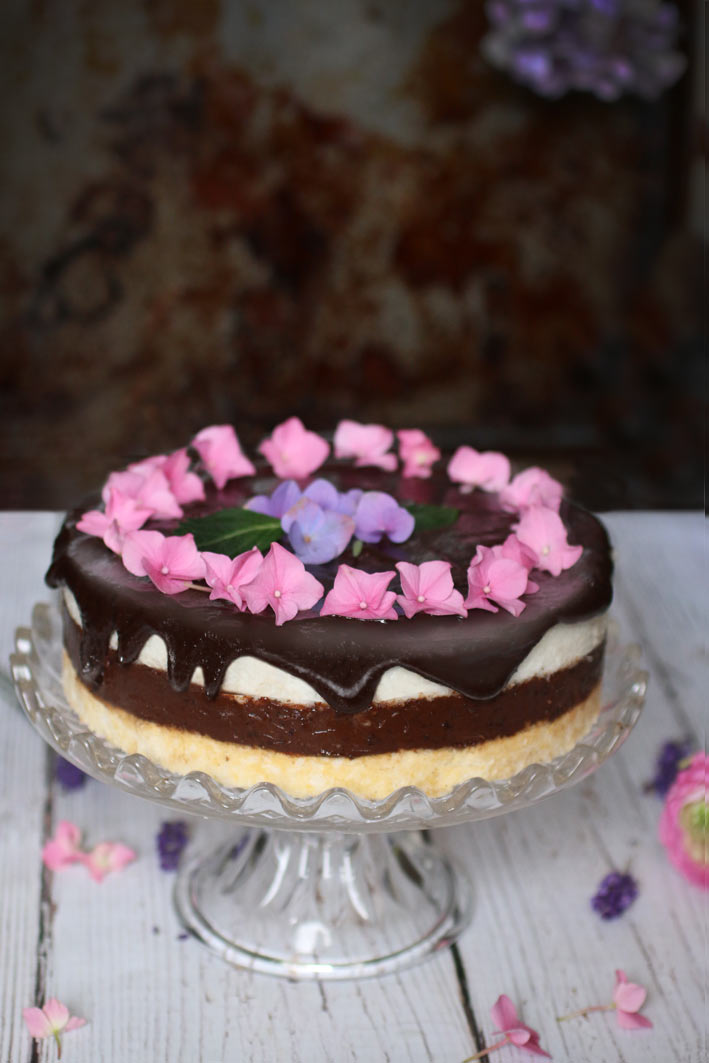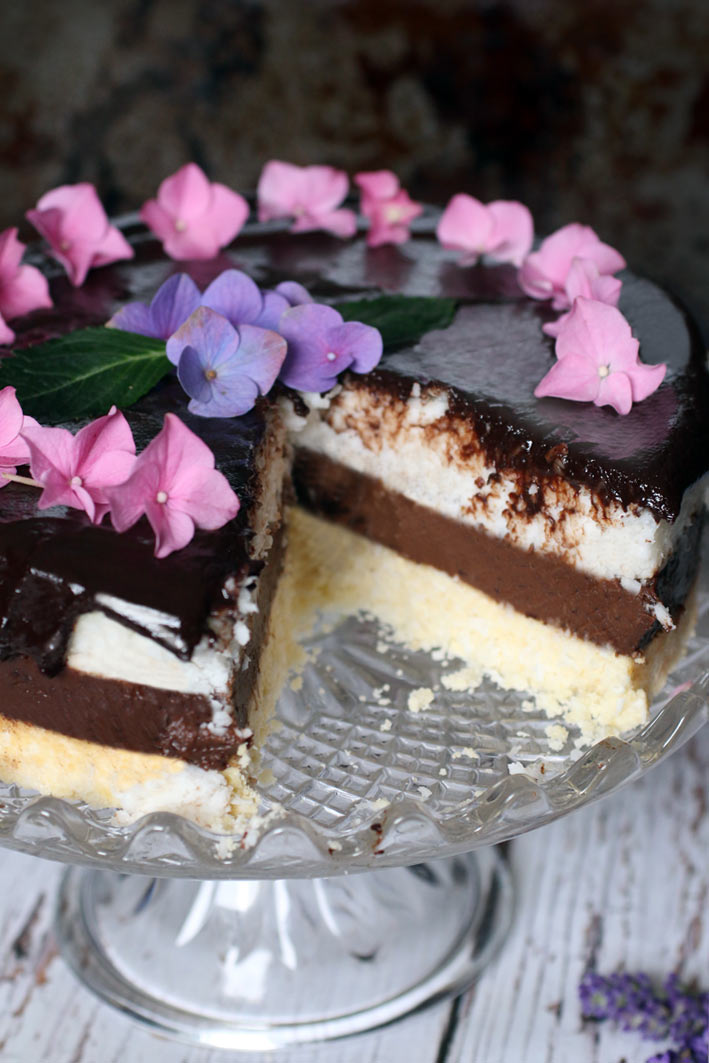 This is my second attempt to make a healthy version of the famous Bounty bar. The first recipe was lost somehow, but now finally, a year later I tried making a new recipe and it turned out really great. It's less sweet than the Bounty bar, but it's so good.
I love eating cakes and cookies, but I also love eating healthy and keeping fit. This is a perfect recipe if you want to have a gluten free and healthier cake that you can have every day.
Sometime during the day I usually have my favorite coffee – espresso with lots of milk and a splash of vanilla essence. The only thing that can make the coffee even better is a slice of something sweet, chocolaty and preferably also made with ingredients that are all natural. This is it – try it!
If you try this recipe – leave a reply and let me know what you think.
Angela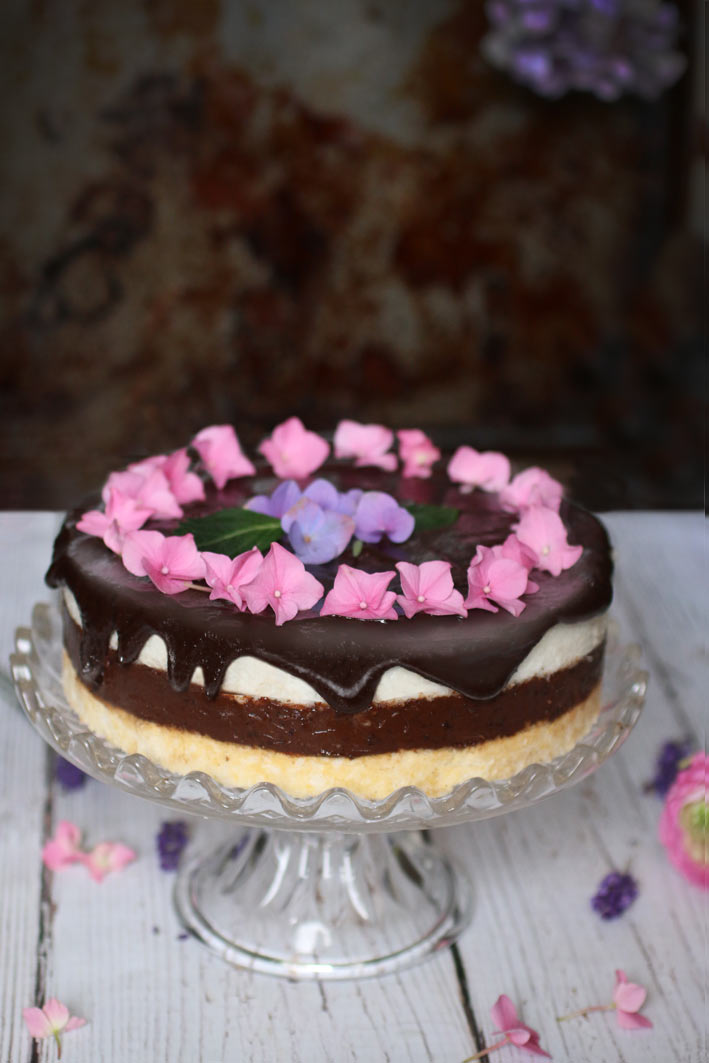 Print Recipe
Healthier Decadent Bounty Cake (Gluten Free)
Ingredients
Crust

50 g Butter

2 Eggs

200 g Shredded coconut

2 Tablespoon Agave syrup

Chocolate Layer

3/4 cup Full fat coconut cream

120 g Melted dark chocolate

1,5 cup Pitted fresh dates

Coconut Layer

1 + 1/2 cup Shredded coconut

1 +1/4 cup Full fat coconut cream

1/4 cup Agave syrup

Chocolate Ganache

100 g Melted dark chocolate

1/4 cup Butter

1 Tablespoon Agave syrup
Instructions
2
Set the oven to 175 ° (347 farenheit)
4
Mix together the eggs and agave syrup in a bowl.
5
Add the shredded coconut and stir together to a smooth batter.
6
Pour the batter into a 20 cm round baking tin and press it down with a spoon so that it holds together and the edges are smooth.
7
Put the cake in the oven for 15 minutes. Take it out and let it cool completely.
9
Melt the chocolate and mix together to a smooth batter in a blender together with pitted dates and coconut cream. Pour the chocolate cream over the crust when the crust has cooled down. Put the cake in the freezer for an hour until it solidifies.
11
Stir together coconut, coconut cream and agave syrup to a smooth batter. Pour the coconut cream over the chocolate layer.
13
Melt the chocolate and butter. Add the agave syrup and pour the chocolate ganache over the cake.