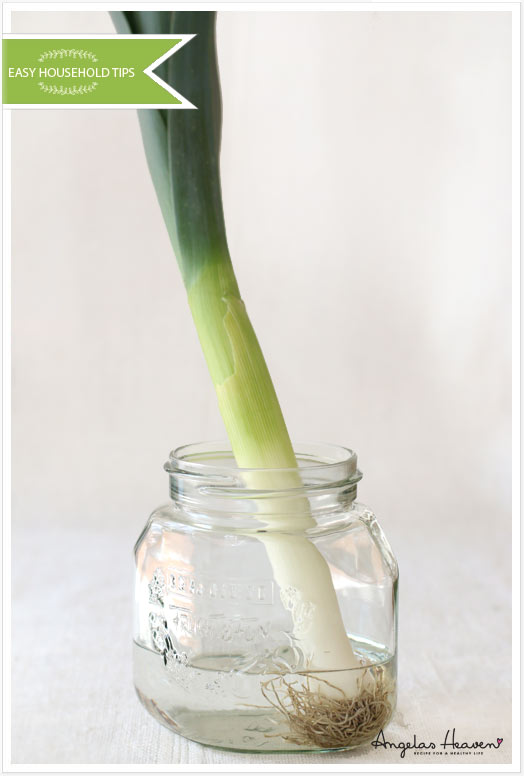 Start regrowing today
Don´t throw away your scraps – use them instead to regrow the plants and have fresh vegetables every day. It's fun and very simple.
Regrowing leek is very easy. Simply place the white root end in a glass jar with a little water and leave it in a sunny or well lit spot inside. The green leafy part of the plant will start growing at a phenomenal rate. Just cut off what you need from the green growth and leave the white root end in water to keep growing. Change water every other day.
I recommend buying local organic produce, so you know your re-grown plants are fresh, healthy, and free of chemicals.
If you want to have an even more nutritious leek – plant it in soil and the regrowth will get more nutrients.
There are plenty of foods that you can replant and grow yourself. I just found this beautiful blog with more tips on how to grow your own fruits and vegetables from kitchen scraps. Here is a list of vegetables you can easily regrow indoors in your kitchen from Rebecca and Simple Household Tips…
>> 20 foods you can regrow from kitchen scraps!
Try it and let me know your result.
Angela