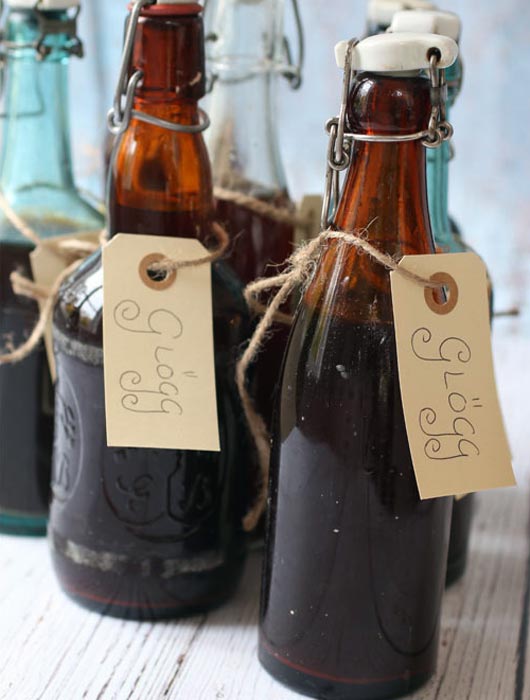 It's a sunny autumn day here and I've just been out for a long walk. It's so beautiful outside now with all the bright autumn colors and the yellow leaves slowly falling off the trees. It almost feels like I'm in a fairy tale as I walk through the woods outside our house. It's so pretty.
Swedish glögg (mulled wine)
Every year this time I always make my own Swedish glögg (mulled wine).  Making my own glögg is the best way to get into the christmas spirit. I know it's still a long way to christmas, but the mulled wine needs time to brew and while it's brewing the whole house is filled with the most lovely seasonal smell of cinnamon, cardamom, ginger and raisins. The thing about glögg is that it gets better the longer it sits and even if you can buy glögg in any store around here there's nothing like the homemade version. Try it and I promise you will love it.
The best recipe?
I've had this recipe for years and each year I have tweaked it a bit to make it even better. You will get many bottles of glögg from this recipe and it's always a very appreciated gift. I'm buying old, beautiful bottles and make my own labels to make them really pretty.
Most english and american recipes I have looked at use red wine to make a quicker version of glögg, but they're not at all the same as this recipe. This version of glögg that sits for weeks before it's finished is much more flavorful, thicker and better in every way. If you happen to have any bottles left after christmas, don't worry. The glögg will only get better and better the longer it sits. I just opened a bottle from last year and it was soo good. Yum!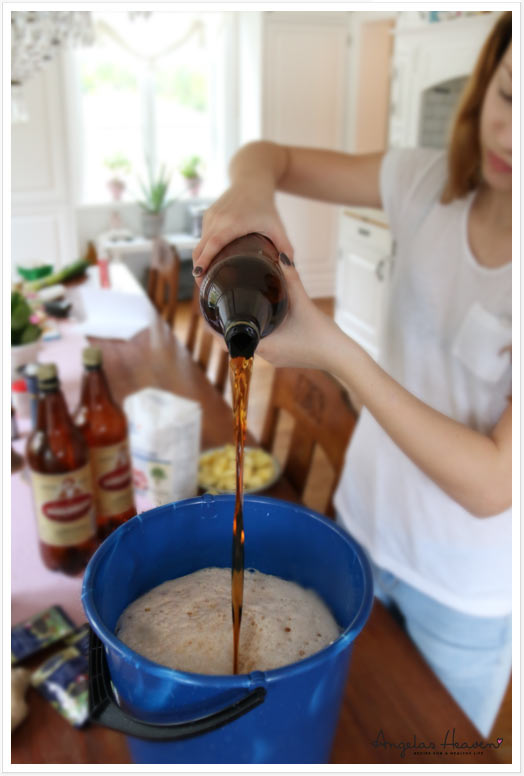 My daughter Cornelia and I are brewing this years glögg.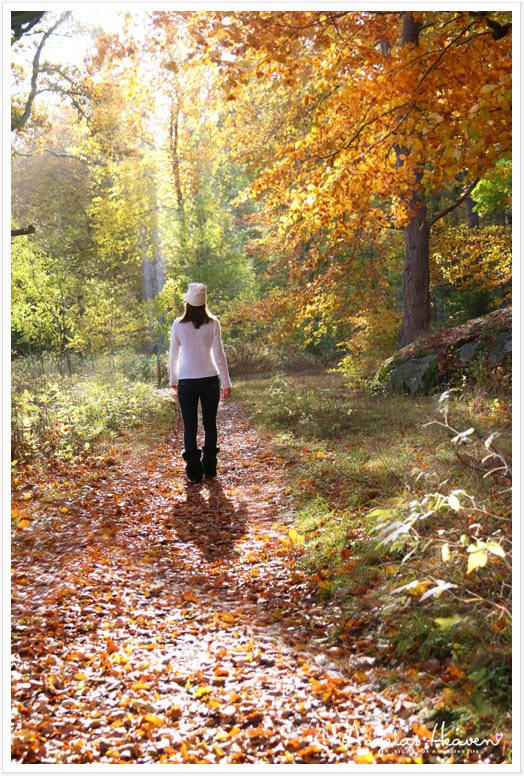 Walking through the woods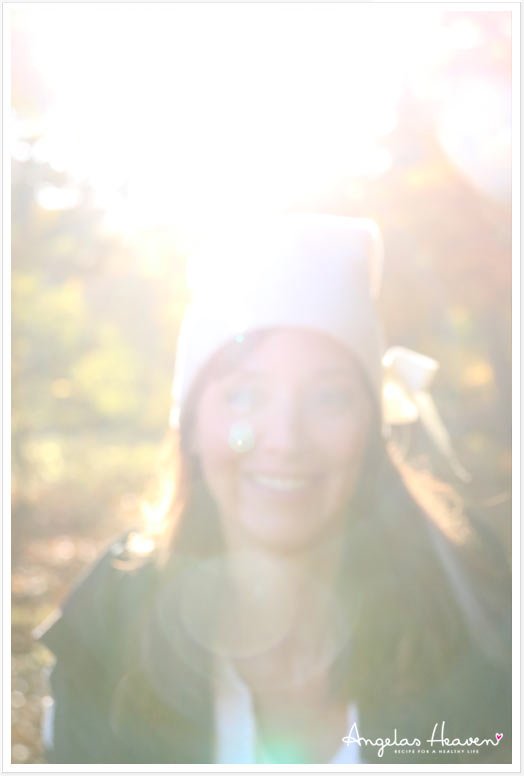 Taking a picture of myself, trying to get it in focus…not easy  =)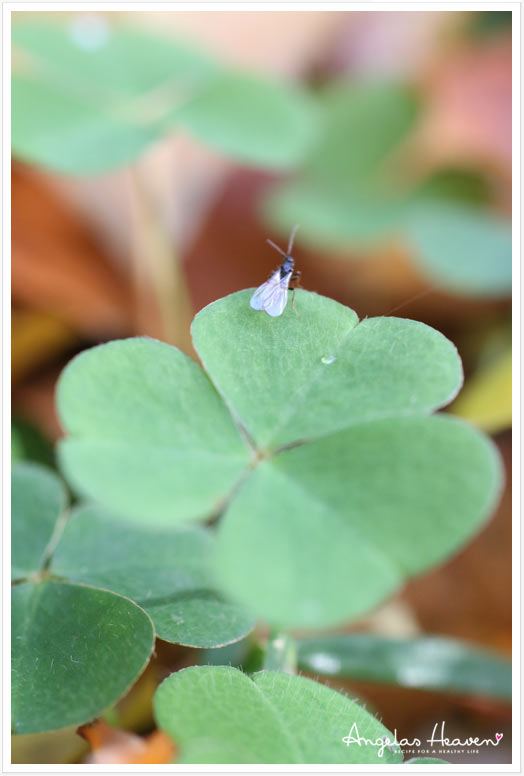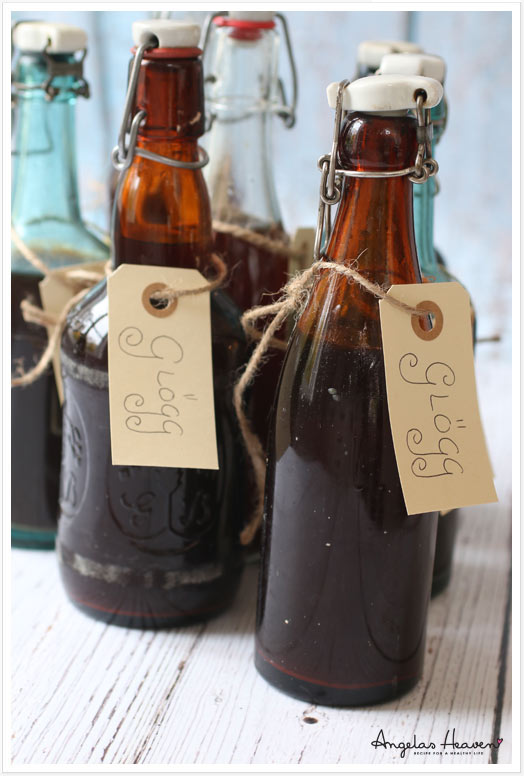 My Swedish glögg from last year.
Recipe
5 liter svagdricka (small beer)
2,5 kg sugar
50 grams yeast
500 grams raisins
11 grams whole cloves
20 grams cardamom pods
1 cinnamon sticks
5 cm fresh ginger, cut in pieces
5 peeled potatoes, cut in pieces
Directions
Mix everything in a large, clean bucket and stir.
Put a clean kitchen towel on top.
Let it brew for at least four weeks or longer (the longer, the better) and strain.
Pour into clean bottles.