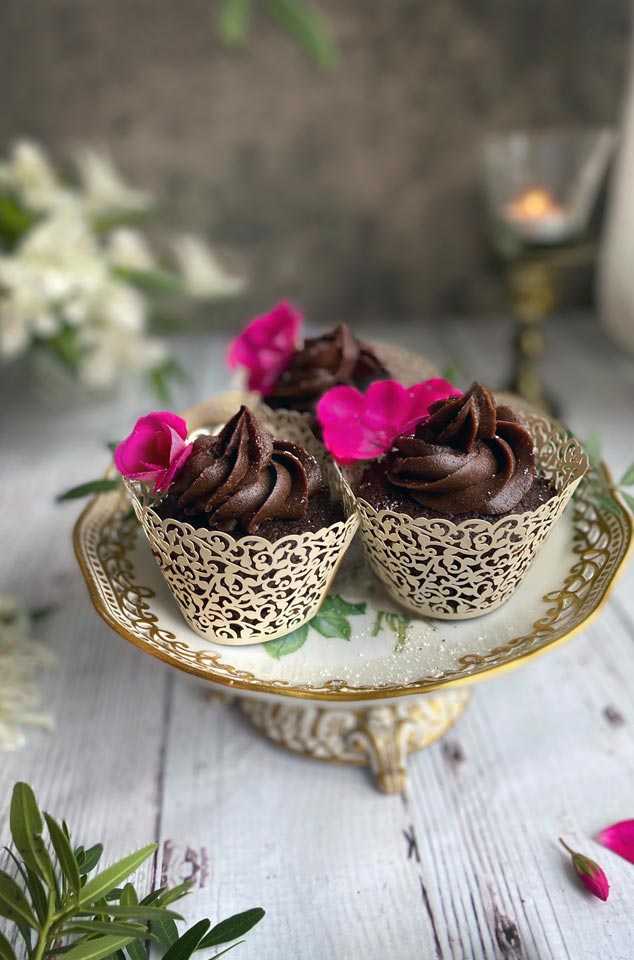 My best gluten free cup cake recipe
Cupcakes are my all time favorite pastry and I have been trying to make a recipe that is both gluten free and healthier than the ones you buy. These chocolate cupcakes are so good. I have finally succeeded making fluffy, moist cupcakes without any gluten or white sugar. Yeay!
Healthy frosting
The chocolate frosting is made with Tigernut butter, but you can substitute it with any other nut butter you like. Tigernut butter is so good and its free from nuts even though the name is Tigernut. It's actually a root from south Africa and it is filled with nutrients. I love it! I often take a spoon from the jar and eat it just as it is. It's naturally sweet and tastes a little like homemade cookies.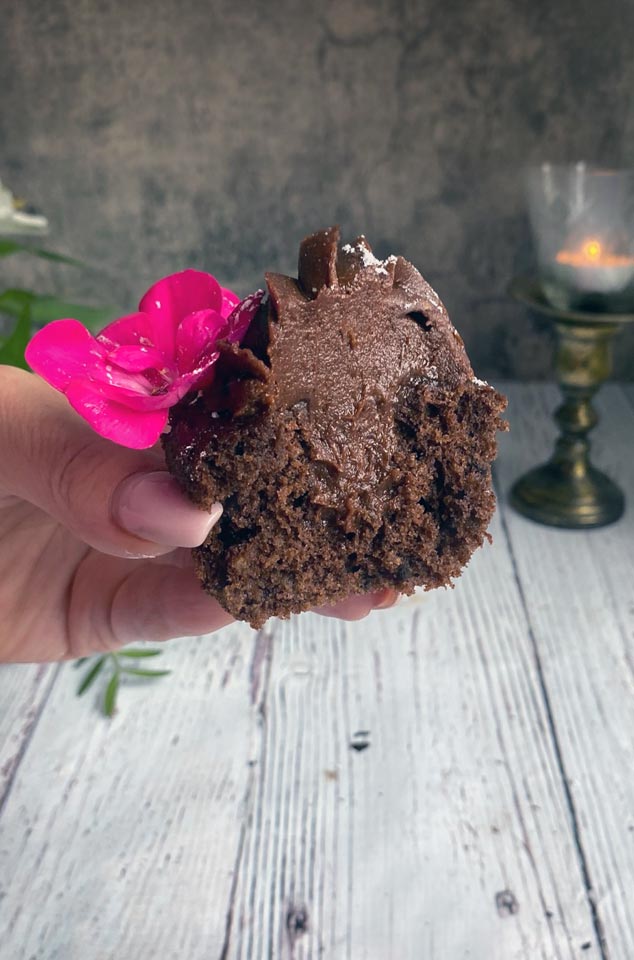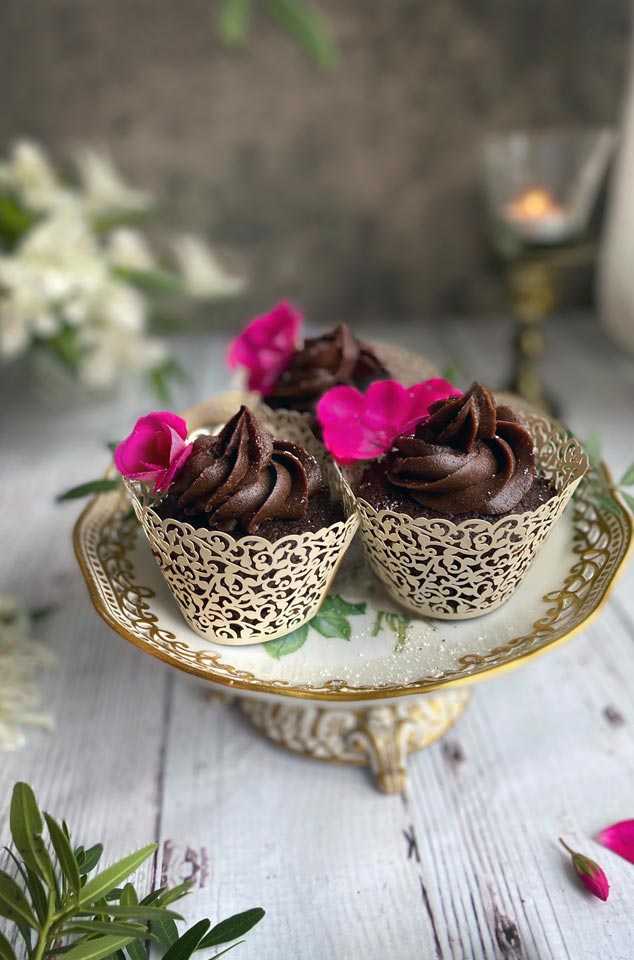 Print Recipe
Perfectly Moist & Fluffy Gluten Free Chocolate Cupcakes
Ingredients
CUPCAKES

2/3 cup riceflour

4 tbsp cocoa powder

2 tsp baking powder

4 eggs

3/4 cup yoghurt

1/3 cup melted butter

3/4 cup coconut sugar

2 tsp psyllium husk

FROSTING

0,5 cup tigernut butter

0,5 cup pitted dates

1/4 cup cream

2 tbsp cocoa powder

2 tsp vanilla essence
Instructions
2
Heat oven to 175C/347 Fahrenheit and fill a 12 cupcake tray with cases.
3
Using an electric whisk beat eggs and sugar until fluffy.
4
Mix all dry ingredients and mix them carefully into the egg batter.
5
Add melted butter and yogurt.
6
Spoon the mixture into the cupcake cases.
7
Bake at 175 degrees for approx. 20 -25 min. Try with a stick and take out before it is completely dry.
8
Make a hole in each muffin with a knife or the back of a spritz tool if you have one.
10
Mix all ingredients into a smooth frosting. If the frosting is a little runny, put it in the fridge for 30 minutes until it solidifies.
11
Put the frosting in a large piping bag and fill each cupcake with frosting.