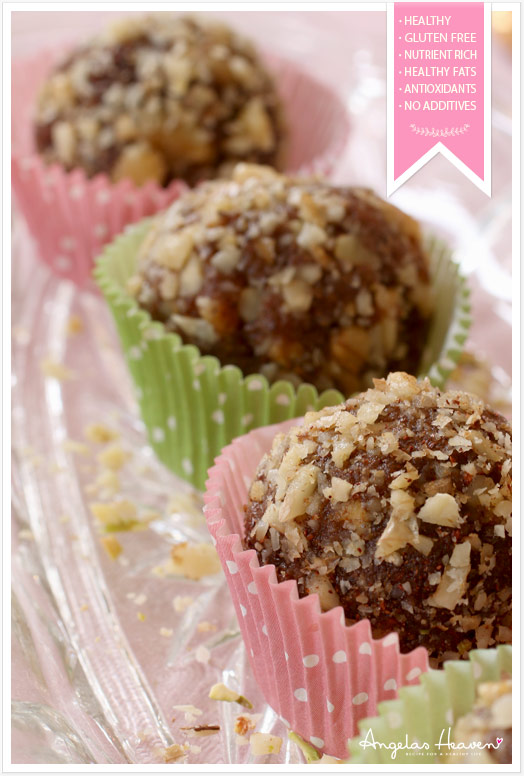 Theese lovely raw food snacks tastes just like cinnamon buns. They are simply delicious. Try them!
Recipe 
5 Medjool dates
1/2 cup walnuts (Preferably soaked in water over night. It is optional, but it makes them more nutritious. Read more.)
3 Table spoons cinnamon
1 Tea spoon cardamom

Directions
If you have soaked your walnuts – rinse them and let them dry as much as possible.
Put all the ingredients in a blender and mix until almost smooth. It's nice if the dough is a little bit crunchy.
Roll the dough to little balls and some finely chopped walnuts.
Store in the refrigerator.