Raw Food Treats To Die For
I made this recipe last week and I must say I'm very happy with the result. I love chocolate and with this gooey, soft, warm vanilla fudge it tastes heavenly. I made cupcake shaped treats, but you could just as easily make a beautiful cake or make a simple square and cut bars and dip them in chocolate.
Regardless of which shape you choose to mold the ingredient to its going to be a success. Who doesn't love chocolate and fudge? You can't go wrong with this recipe.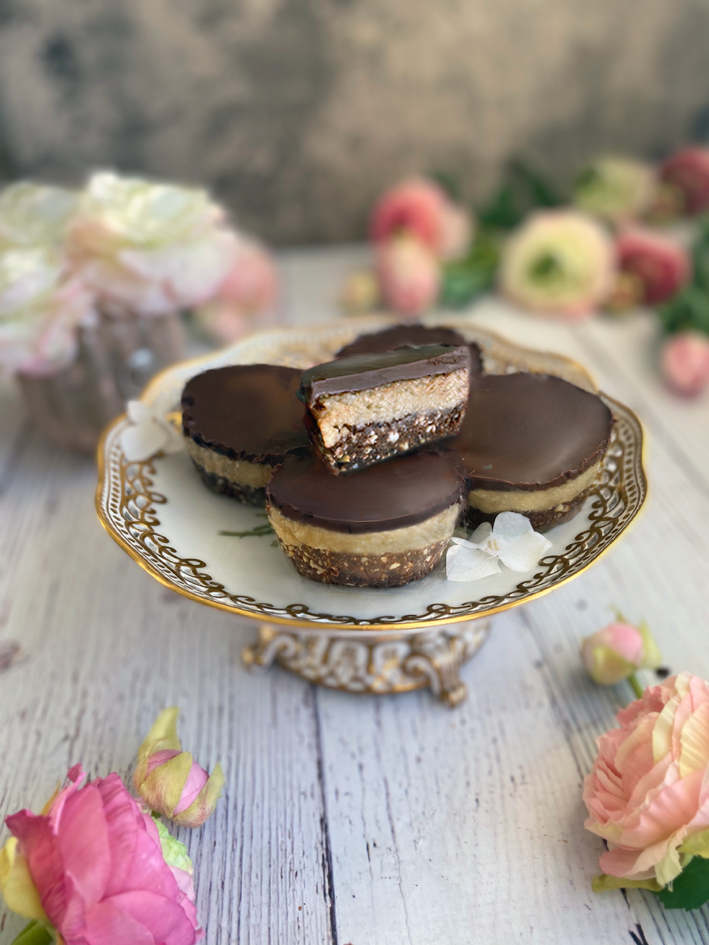 Print Recipe
Raw Food Fudge Cupcakes With Chocolate
Ingredients
Crust

2 cups cashews

2 cups pitted dates

4 tbsp cocoa powder

Fudge

1,5 cups cashews

4 tbsp water

4 tbsp agave syrup

4 tbsp coconut oil

2 tsp vanilla extract

pinch of salt

Chocolate Ganache

150g dark chocolate

1 tbsp coconut oil
Instructions
2
Put the cashews in a blender and pulse until you they are chopped into very small pieces. You want a little texture, but not too much.
3
Put aside the cashews and put the pitted dates and cocoa powder in a blender and blend until smooth.
4
Add the date cream to the cashews and mix them together with your hands until you have a dough.
5
Divide the dough into 8 balls. (If you want you can also put all of the dough in a small baking tin and shape it like a cake)
6
Put 8 cupcake paper liners in a cupcake tin and put one ball into each cupcake tin.
7
Press down the dough firmly to create the first layer.
9
Pace the cashew nuts in a high-speed blender. Blend for several minutes. You may need to scrape the sides down several times.
10
When the cashews get warm, oily and sticks to the side of the blender - the butter is almost done. Blend for one more minute and stop once the butter is soft and super smooth.
11
Add the rest of the ingredients for the fudge and blend well.
12
Divide the fudge on the 8 cupcakes.
13
Put the cupcakes in the fridge until it feels solid and not so soft. This will make it easier to add the melted chocolate.
15
Melt the chocolate together with the coconut oil and pour it evenly on the cupcakes.
16
Store in the fridge or freezer.