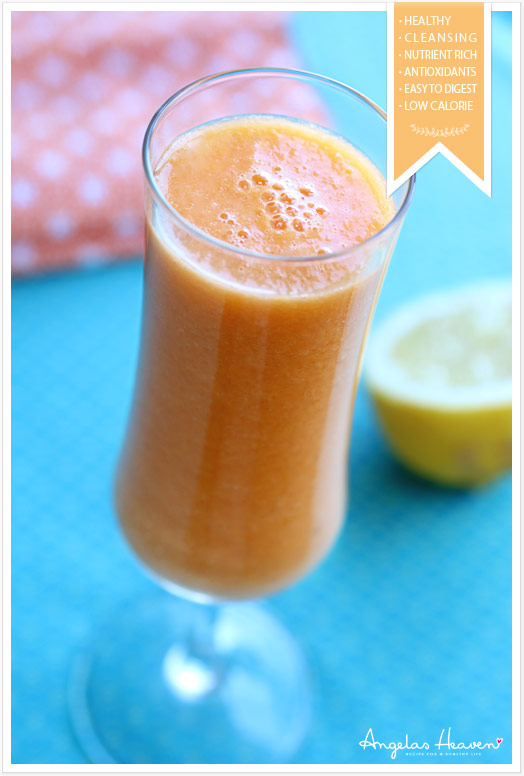 Recipe, 2 glasses
2 Tablespoons fresh lemon juice
2 Medium sized carrots
1 Orange
½ cup Mango, (I use frozen mango)
3/4 cup Water
2 Dates
Directions
Peel the carrots and cut off  the ends.
Cut them into chunks and put them in a high speed blender together with all the other ingredients.
Mix until smooth.