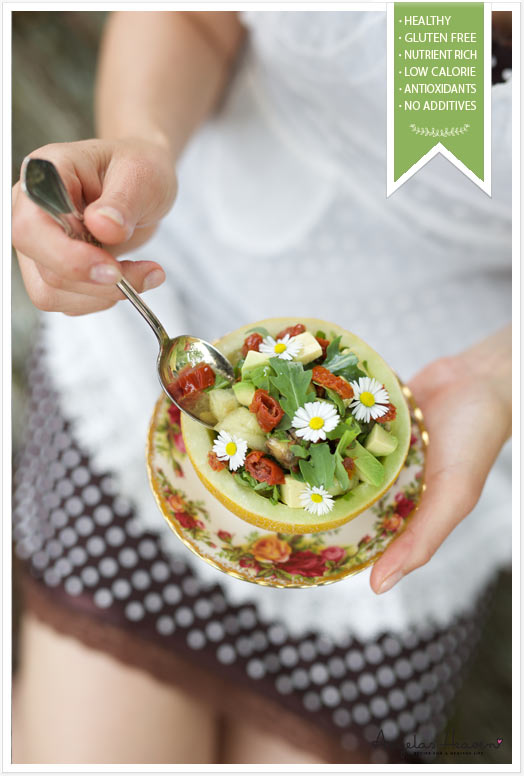 This is one of the easiest way to make a delicious and healthy meal fast. Just scoop out the meat from a melon and add a few ingredients. Toss them all together and fill the melon bowl. I added some cooked quinoa to my salad to make it more satisfying and add some more proteins. So good.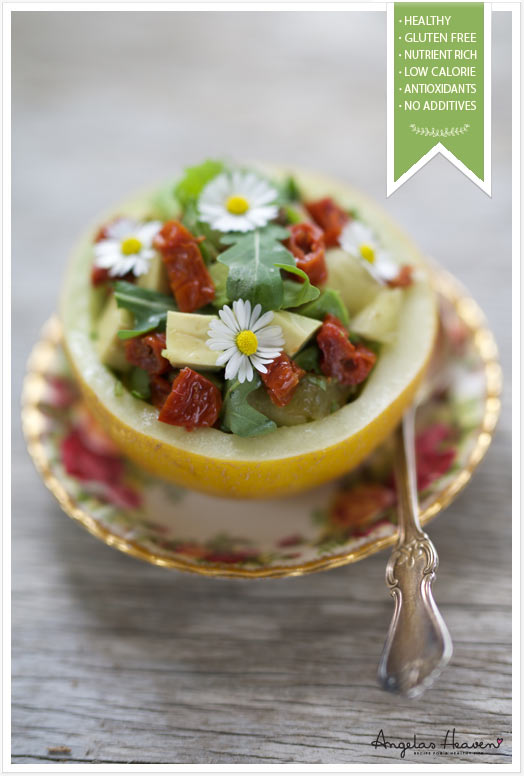 Recipe, 2 servings
1 canary melon
2 avocados, cut into small cubes
10 sundried tomatoes in oil
1 cup arugula, chopped in large pieces
1 cup cooked quinoa
Directions
Cut the melon in half crosswise.

Cut a bit across the bottom, just enough so it stands up straight. This is to make the melon halves sit straight and flat.

Remove the seeds with a spoon.

Use a melon baller to scoop out the tiny balls from each half of the cantaloupe shell.

Transfer the melon balls to a bowl and add the avocado, sundried tomatoes and the arugula.Toss to combine.

Fill each melon rind with quinoa first and then the melon mixture on top. Serve straightaway.