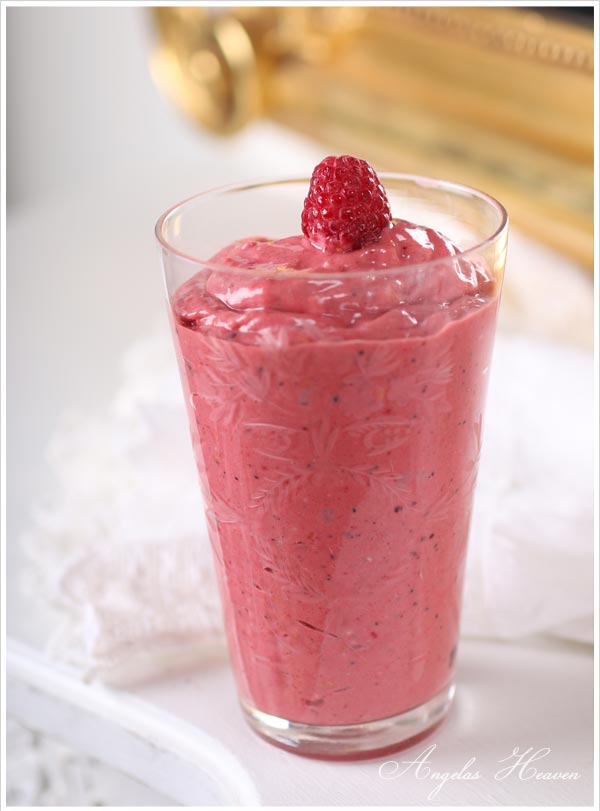 I'm trying new smoothie recipes right now and this pink, creamy smoothie was delicious.
Almost like ice-cream.
Recipe, 1 large glass
1 cup half frozen strawberries
1 cup half frozen mango
1 passion fruit
3 dates
1 Teaspoon chia seeds (optional)
Put everything in a high speed blender and mix until smooth and serve.
Facts about the passion fruit

In one passion fruit there is over 70 mg of vitamin C.  (120% of daily require value)
Passion fruit contains high amounts of iron. (20% of daily required value)
Passion fruit is highly effective to protect from high blood pressure.
Passion fruit contains high amount fiber which reduces cholesterol level in blood.
Passion fruit is high in vitamin A, which helps you maintain a healthy immune system, healthy eyes, skin, teeth and bones.