Absolutely delicious raw tomato and cheese pie!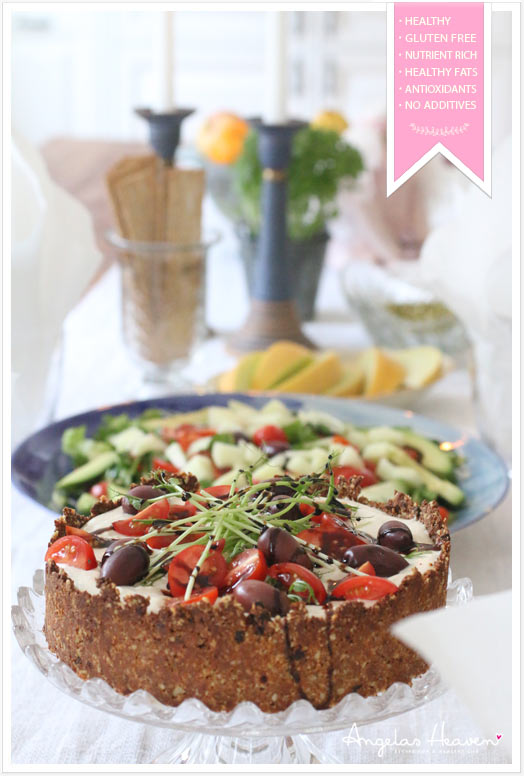 A perfect addition to any buffet
I´m in love with this new pie recipe
This pie is so good. It's the best raw food dish I have ever made. Maybe it's because it's not a hundred percent raw. I've added some strong cheese to the recipe. It made this raw food pie utterly delicious. I'm not sure why I haven't thought of this before. It's been either raw or not raw for me. Nothing in between. Like it would be some kind of sin to add a little non raw ingredients like butter or cheese. I'm sure it wouldn't kill me. After all…99% of the pie is raw with super healthy ingredients.
Anyhow…I'm very happy to share this recipe with you and I hope you find it just as delicious as I did.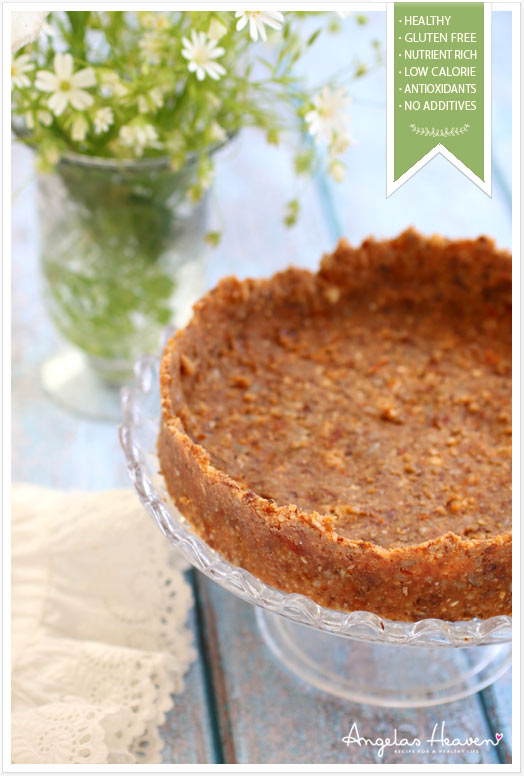 A pie crust with the most delicious flavors
Recipe
Crust
1 cup almond fluor
1/2 cup sunflower seeds
1/3 cup soaked sundried tomatoes
1/2 tea spoon salt
Filling
1 cup cashews
3/4 cup grated västerbotten cheese or other grated hard cheese with strong flavor
1/2 cup water
3/4 tea spoon salt
1 cup coarsely chopped walnuts
1/2 cup soaked and finely chopped sundried tomatoes
3 cups finely chopped arugula
4 table spoons finely chopped leek or chives
A handful black olives, cherry tomatoes and arugula for garnish
Directions
Crust
Process the crust ingredients until a sticky dough is achieved.
Press the dough firmly into a 9 inch pie dish.
Put the crust in a dehydrator for approximately 10 hours (or cook the pie in the oven for 15 minutes at 150C.)
Cheese sauce
For the filling, put the cashews in a blender and process until it becomes smooth and creamy, stopping to scrape down the sides of the bowl every minute or two. Be patient. This will take some time, depending on the strength and size of your blender. After a couple of minutes the natural oils in the cashew nuts will start to come out of and begin to impart creaminess.
When the nut butter is creamy and smooth – add the cheese, water and salt. Process until smooth.
Vegetable filling
Put chopped walnuts, sundried tomatoes, arugula and leek in a bowl and stir until mixed. Spread the mixture evenly over the bottom of the crust.
Spread the cheese sauce evenly over the vegetables.
Garnish with cherry tomatoes, black olives and arugula.
---
Thank you for visiting my blog!
I am looking forward to hearing your thoughts on this post.
Leave me a comment down below or take a second to share it with a friend.
All comments are greatly appreciated.