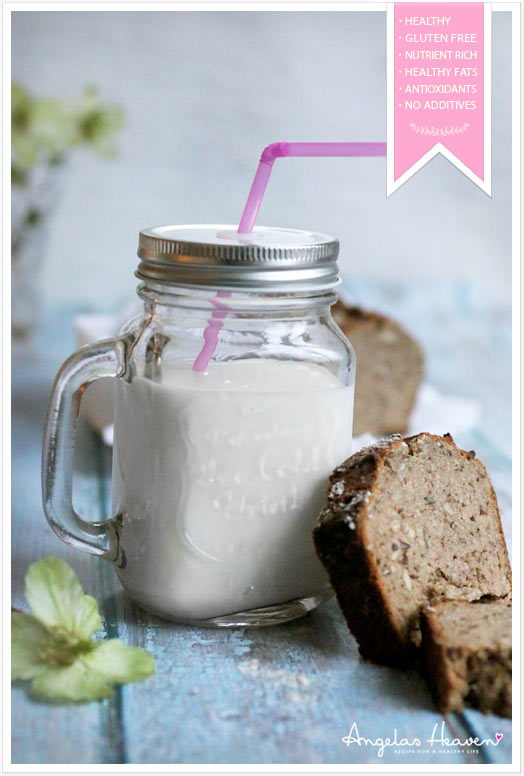 Gluten free bread that will make your tastebuds happy
I´m in love with this gluten free banana bread that I've just made. It's moist, sweet and the texture is so fluffy and wonderful. Hands up the best gluten free bread I have made so far. Yum! Like a banana cake, but with butter and cheese on top. Not bad at all!
I´ve tried so many times to make gluten free breads but they all end up crumbly, with a strange spongy like texture. Sure they are all edible, but they're not at all like regular breads. I´ve been on a quest to find a gluten free bread that resembles an ordinary bread and this is the first that has come really close to one.
This bread is so good it's hard not to eat all of it at once. It's almost like a banana cake. Just less sweet, but still sweeter than a regular bread and so delicious.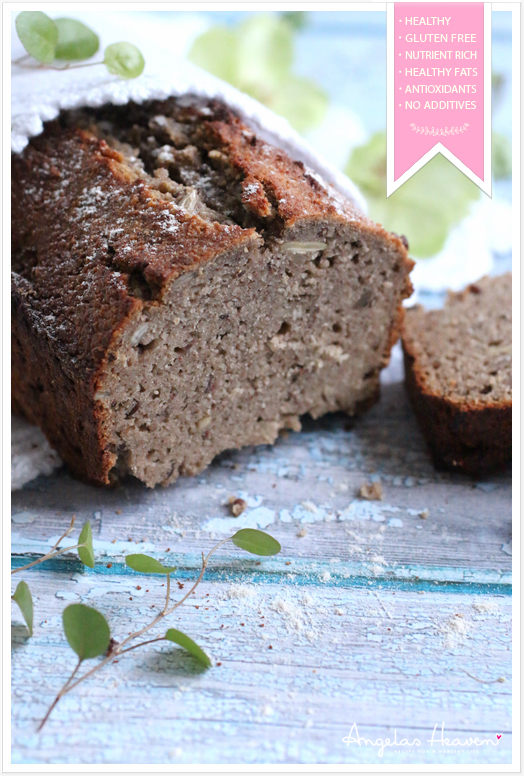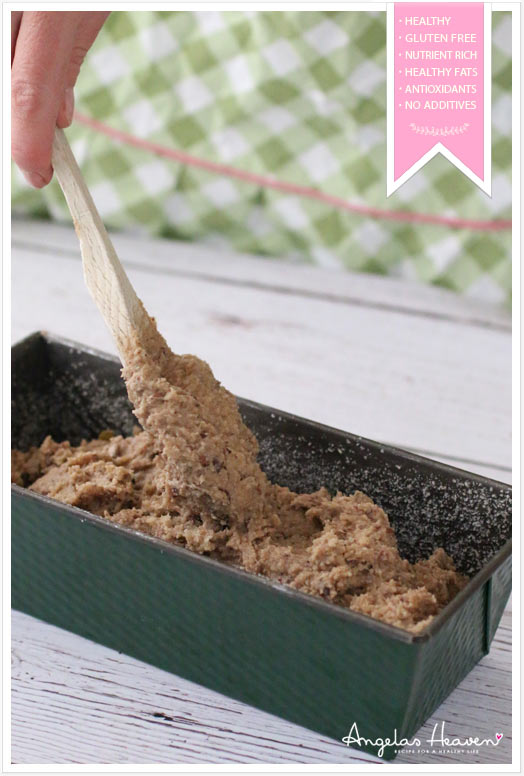 To make this bread you just need to combine all the ingredients in a bowl, mix and pour it into a loaf pan. 
Recipe, 1 banana bread
9 large medjool dates
3 large ripe bananas
4 tablespoons coconut oil (without coconut flavor)
1,5 teaspoons cinnamon
0,5 teaspoons salt
4 eggs
2 cups almond flour
3/4 cup buckwheat flour
6 tablespoons sunflower seeds
3 tablespoons flaxseed
Directions
Preheat oven to 350 degrees F (175 degrees C). Lightly grease a loaf pan.
Peel the bananas.
Put them in a mixer with the dates and mix smooth.
In a large bowl, combine all of the ingredients and mix with a large spoon or your hand until well blended.
Pour batter into prepared loaf pan.
Bake in preheated oven for 40 to 50 minutes, until a toothpick inserted into center of the loaf comes out clean. Cover with aluminum foil if the crust gets to dark.
Let bread cool in pan for 10 minutes, then loosen sides of the bread from the pan. Place top side up on wire rack. Cool completely before slicing. Store the bread sliced in the freezer to keep the bread moist.
Reuse aluminum foil
Use your aluminum foil more than once. It's an easy way for you to save money and it´s a great way for us to help maintain a green, healthy planet. You only need to wash it and let it dry. Keep it in a drawer for next time. You can also wash it in your dishwasher.
If you don't want to use aluminium foil, you can also put a bread pan or a baking sheet on top of the bread. This will keep it from getting a dark brown crust.