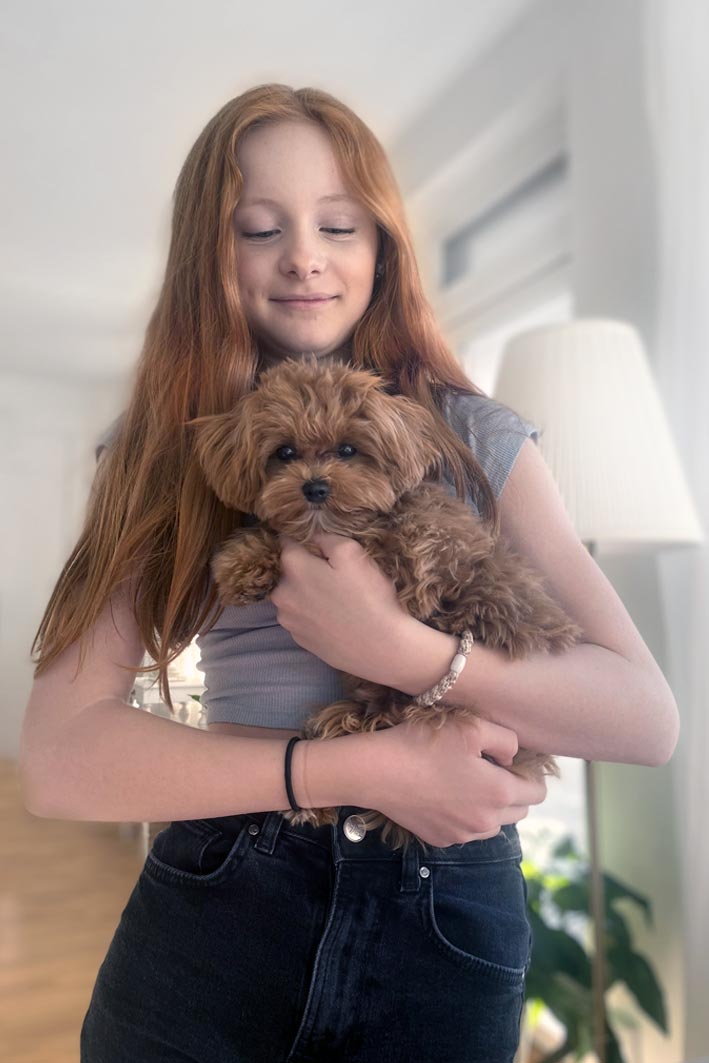 My daughter & Molly
Today we had little Molly visiting. She must be the cutest dog in the world. The first time I saw her she was just a few weeks old and tiny. I had never seen anything cuter in my life. So small. Almost unreal. Just like a living teddy bear.
I'm usually a cat person, but if I were going to get a dog (I'm not) I'd love to have a dog just like this. It's so cozy to snuggle with Molly on the couch. I'd love to have a pet, but I don't think I have the time for it. I think animals are like children. If you decide to have one you need to have the time for it and it's a big commitment. This is perfect. We get to borrow her sometimes and get lots of Molly snuggles.
New house and some hens with fluffy legs?
I have started looking for houses and when I do – depending on where it is – I might get some hens. You know the ones with the big fluffy legs? I have had a dream of having hens for many years. I love the idea of being as self-sufficient as possible. I'd like to grow vegetables, have my own greenhouse and be able to have fresh vegetables every day. Except during winter time, but I would make lots of pickled food that would keep all year around.
Self-sufficient = happiness?
I'm not sure why, but I love the idea of being self sufficient and grow my own food. The feeling of preparing food and keeping it in glass jars makes me so happy. I can't describe it. Maybe it's because I grew up on a farm and learnt about farming, growing vegetables and never throwing away anything. My grandmother was my teacher. She taught me most of what I know when it comes to cooking. My grandmother was the most loving person I have ever met. She was a beautiful person with the biggest heart in the world. She was always laughing and she talked to everyone she met.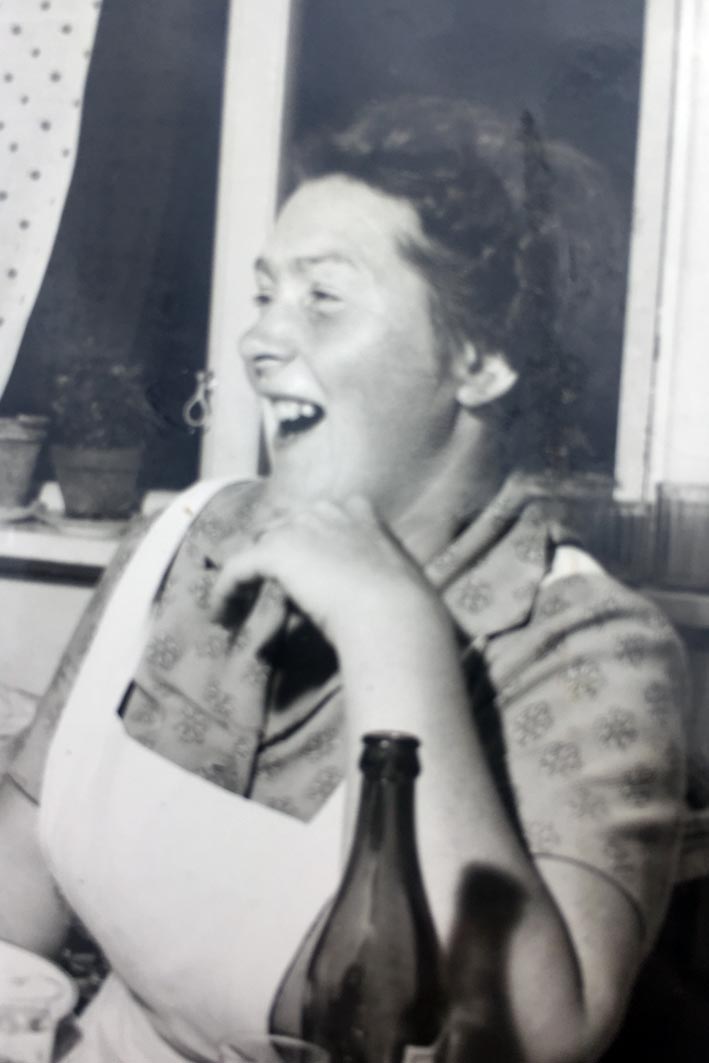 My grandmother – I love you!
Being like her – my grandmother is one of my goals. A person with a big heart. Someone who cares about others and who is genuine. I don't think she ever pretended to be anything she wasn't. At the time I was a bit embarrassed that she could walk up to anyone and strike up a conversation, but now she's the one I look up to. Even if she isn't here anymore. I think of her often and I think spending so much time with her growing up made me the person I am today. Isn't that fascinating – how people who you spend time with affects you?
I hope you have a beautiful day!