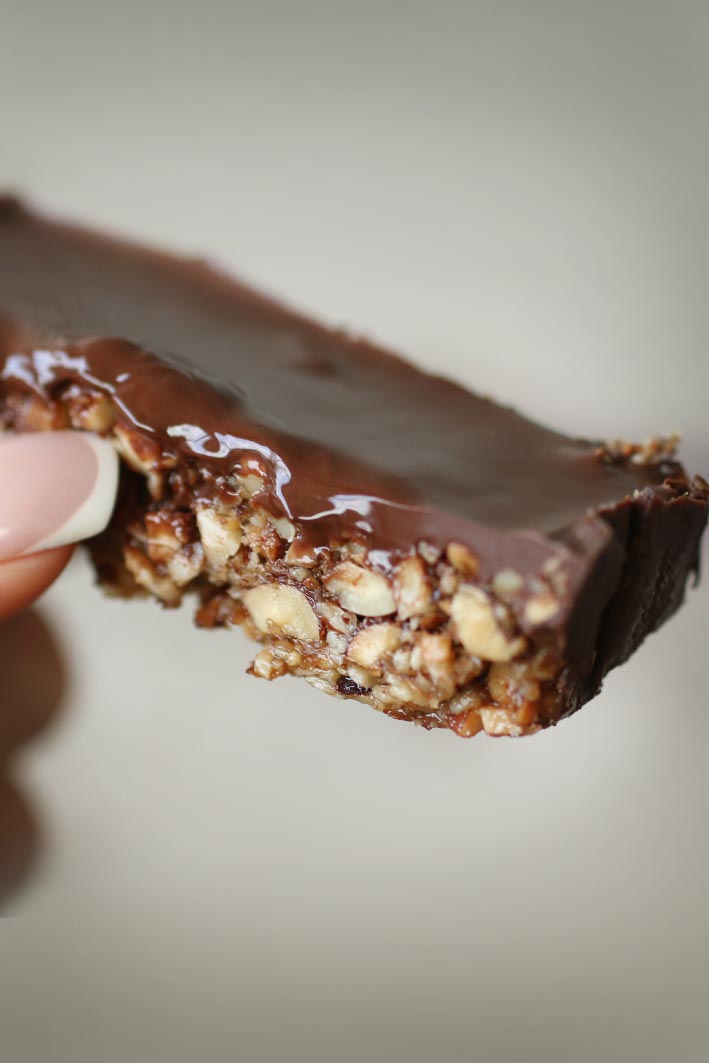 These bars are super simple to make and you don't have to spend a lot of time in the kitchen to have a whole bunch of healthy bars finished.
I love these bars, because they are less sweet than the ones I have made before. It's more of a healthy snack than a sweet treat. It's the perfect snack to bring with you. Just wrap the bar in sandwich paper and bring it with you.
I'm one of those persons who is always getting hungry when I'm out and I always need to know where the next pit stop is. It's perfect to have a snack in my bag that I can munch on when I'm getting hungry or as a healthy snack at home when I'm writing and working.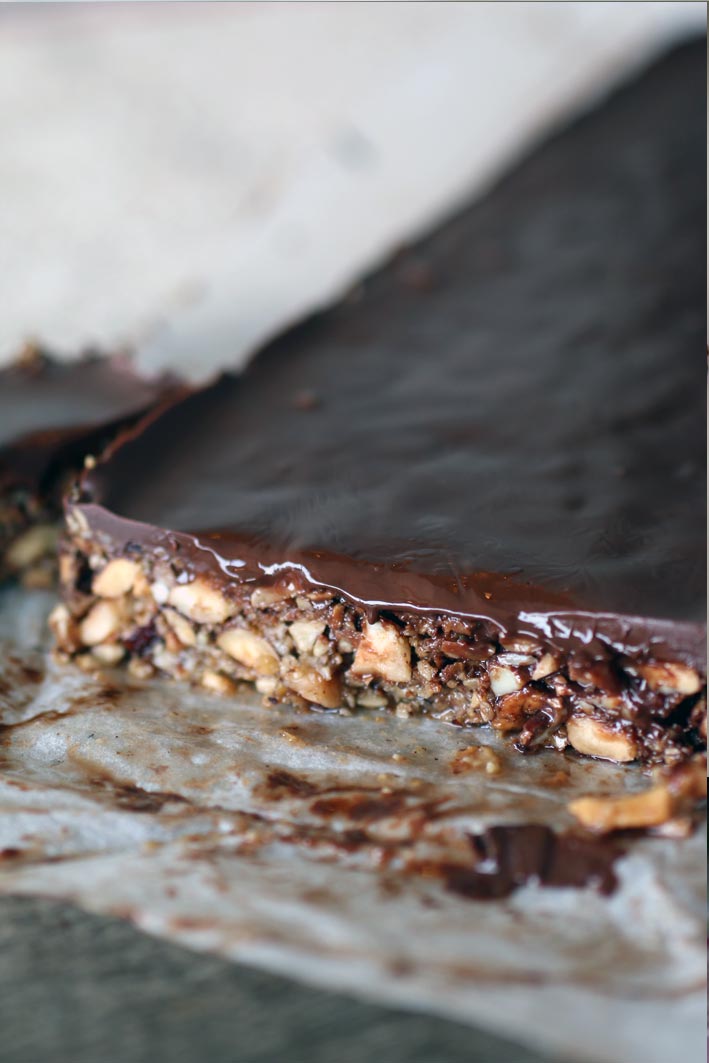 Feel free to add any nuts or seeds you like. It doesn't have to be the ones I have chosen, although i strongly suggest you keep the hazelnuts. They give this power energy bar such nice flavor.
Have a beautiful day,
Angela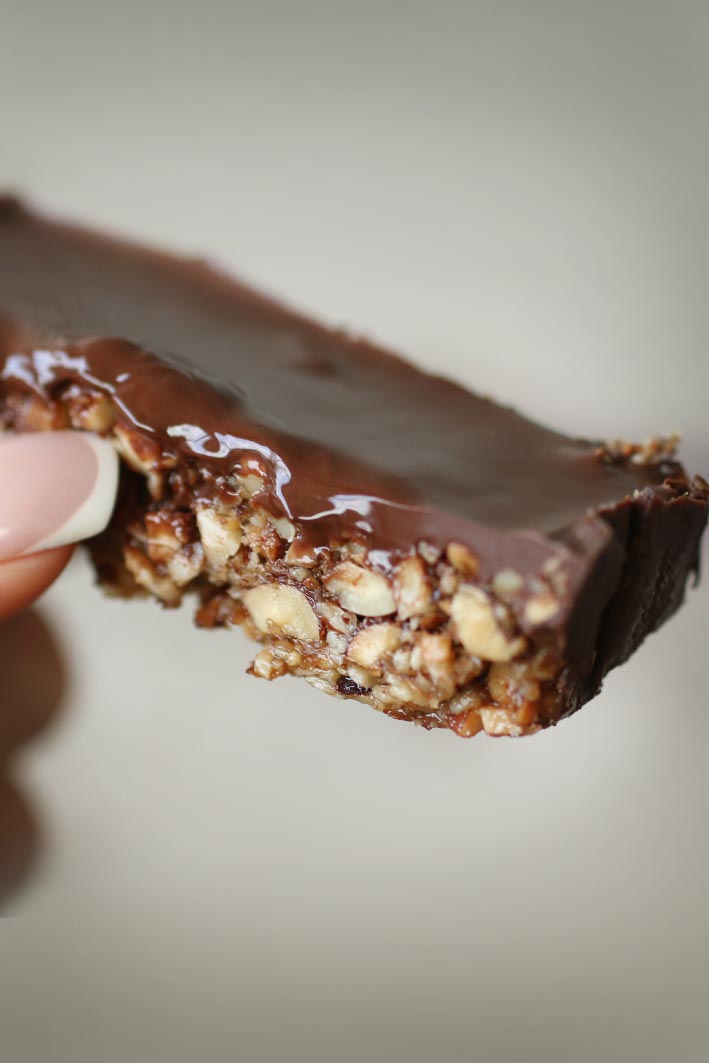 Print Recipe
Easy Homemade Gluten-Free Energy Bar
Ingredients
1/2 cup sunflower seeds

1/2 cup almond

3/4 cup hazelnuts

2 tablespoons sukrin gold or other sweetener

4 tablespoons peanutbutter

4 tablespoons coconut oil + 1 tablespoon for the chocolate topping

Dark chocolate
Instructions
1
Preheat the oven to 175 celsius/350 fahrenheit.
2
Put all of the ingredients into a food processor or a blender and chop into small pieces.
3
Line a 30 x 10 pan with parchment paper.
4
Press the nut mixture firmly into the bottom of the pan.
6
Melt dark chocolate and add 1 tablespoon coconut oil.
7
Pour the chocolate evenly over the nut mixture.
8
Place in the freezer for at least 1 hour before slicing.