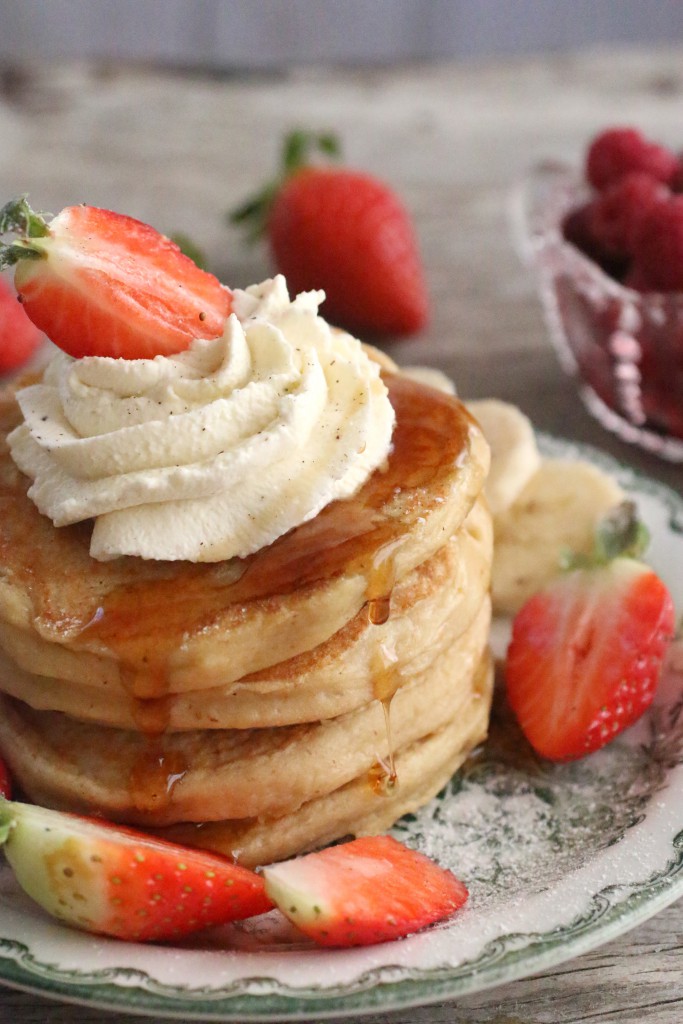 The other night when I was going to make ordinary, gluten free pancakes for my youngest daughters school trip I just just threw in the different kinds of flour I had at home in a bowl. I didn't feel like preparing food and I made the batter in a hurry without looking at the recipe. The batter became way too thick and I thought I would have to throw it all away, but when I poured a scoop the batter in my pan and cooked it, it turned out like this perfect, delicious, thick pancake. I added some baking powder and voila…the perfect gluten free pancake recipe.
They tastes just like Norwegian "svele" that I make once every year on Mats birthday. He loves them. They remind him of all the summers he spent in Norway as a child. His grandmother used to make these fluffy pancakes that they call Svele and now I have learnt to make them for him. I'm so happy I've found out a way to make them gluten free.
Mats and the kids ate most of the pancakes while I was making them and I had to hide a few so I could make a lunch box for our youngest daughter. She was going on a trip with her class the next day and she had asked me to make her pancakes. I'm glad I was in a hurry and that I threw all of the ingredients together. Sometimes it's the mistakes that makes the best recipes.
I will make the recipe again and try to use just one or two kinds of flours so it will be easier for you to make the pancakes at home. I will post an update here as soon as I have tried it again.
In Norway these svele/pancakes are served with butter and sugar, but we had fresh berries and whipped cream. Yum!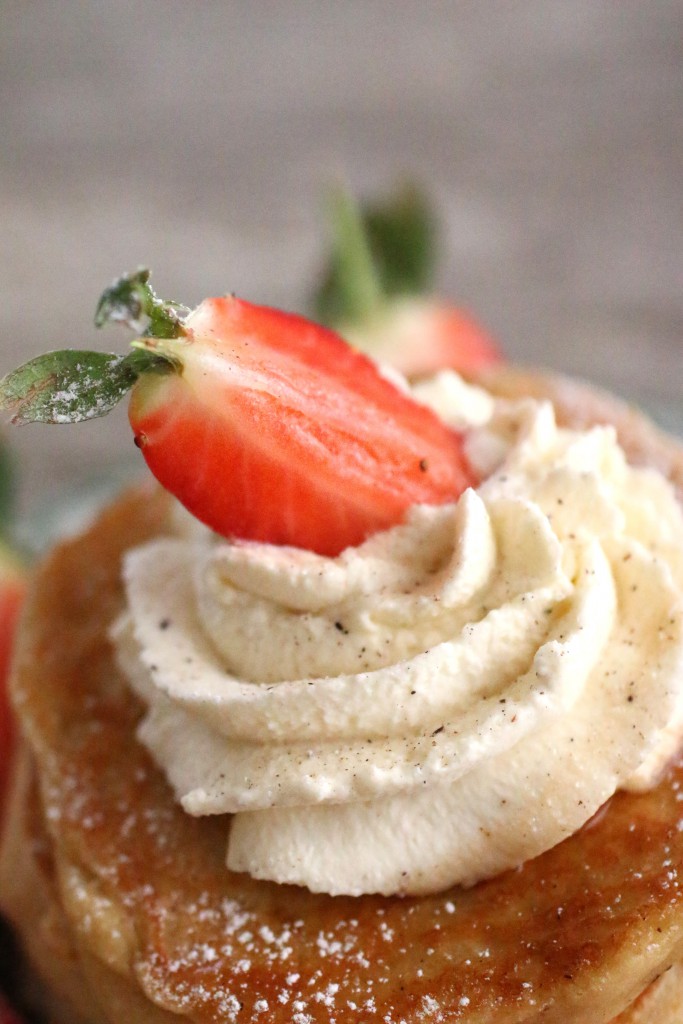 Recipe, 10 pancakes
1, 3/4 cups milk
2 eggs
1/4 cup oat flour
1 cup cornflour
1 cup brown rice flour (or white rice flour)
1 tablespoon psyllium husk
3 teaspoons vanilla essence
0,5 teaspoon baking powder
0,25 teaspoons salt
1 tablespoon agave syrup, honey or other sweetening (optional)
Directions…
Mix all of the ingredients in a blender. The batter will get very thick in a few minutes (the psyllium husk swells) so you have to use the batter at once.
Heat a frying pan over a low heat and add a knob of butter or coconut oil.
When it's melted, add 1/4 cup of batter (or two if your frying pan is big enough to cook two pancakes at the same time). It will seem very thick but this is how it should be. Smooth it out with a spoon until the pancake is about 1cm (½in) thick.
Repeat until all the batter is used up. You can keep the pancakes warm in a low oven, but they taste best fresh out the pan.
Serve with either fresh berries, sliced banana, whipped cream, maple syrup or any other topping you like.