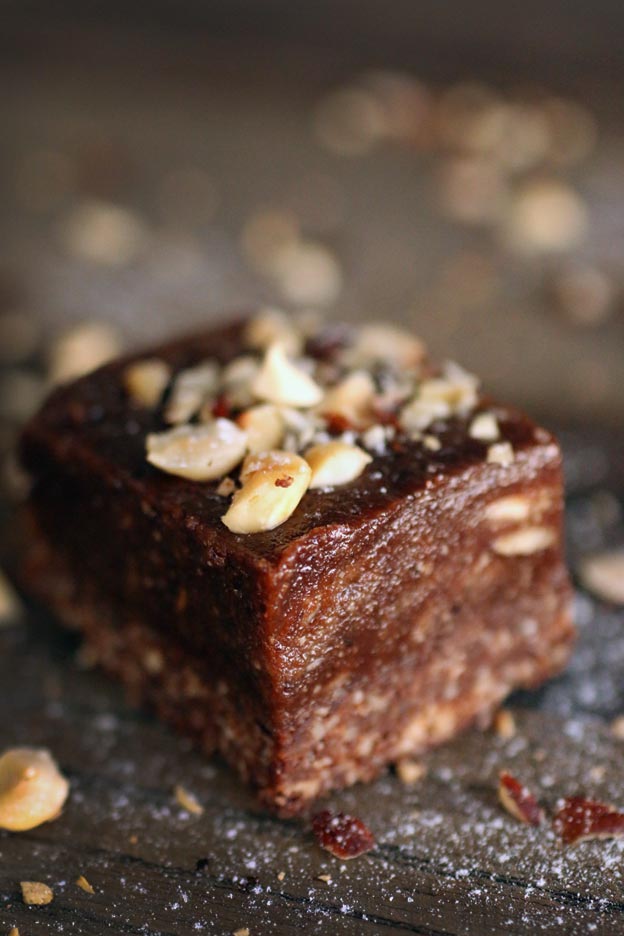 A lovely morning…
It's sunday morning and I have just come back after a long walk. It's still winter here in Sweden and even though I always enjoy my walks, it's even better when I get back inside and make myself a cup of hot tea. My favorite place in the house is by the large fireplace. I love hearing the the snap, crackle, pop sound  in the fireplace. It reminds me of when I was young and lived at home with my parents. My dad used to lit the fireplace on holidays and I remember sitting watching the flickering of the dancing flames totally mesmerized by its beauty. It's funny how small things like a sound or a smell can instantly bring back memories from your childhood.
Hazelnut creme that leves you wanting more…
Last week I came up with a new recipe with when I discovered a new product from a swedish brand called Kung Markatta. They have a chocolate/hazelnut butter and it's the most delicious thing I have ever tried! It tastes almost like Nutella, but even better. It's made with only healthy ingredients and sweetened with organic cane sugar. Lovely! It's a Swedish brand so unfortunately you can't buy it outside of Sweden, but I'm sure you can substitute it with another hazelnut butter.
I made soft raw food nutella brownies with the chocolate butter and it turned out – not surprisingly – really good. Soft, goey with lots of flavor of both chocolate and hazelnuts/nutella. It might just be the best raw food brownie I have ever made…and I have made lots of raw food brownies. These raw food brownies are fantastic to have nearby when you feel like having something sweet or when you are on the go and want a healthy snack to take along.
Raw food cookies have a richer, more concentrated flavor which means you'll only need  a small bite to feel satisfied. This recipe is made with only healthy ingredients and the sweetness comes from dates which full of vitamins, minerals and fibers. Dates are absolutely my favorite, healthy sweetener!
Recipe
Crust
1,5 cups hazelnuts
1 cup pitted fresh dates
2 tablespoons cacao powder
Filling
1,5 cups cashewnuts
0,5 cup pitted fresh dates
3/4 cup hazelnut butter
3 tablespoons coconut oil without coconut flavor
Directions:
Crust: Place the hazelnuts in a food processor and process until finely ground.
Add the dates and cacao powder and pulse to combine.
Add the mixture to a parchment paper or plate and press down with hands until it is flat and firm. Slightly squeeze in the sides to create a square…approximately 17x17cm.
Place the prepared square in the freezer.
Filling: Plut the cashew nuts in a food processor and process for about 10 minutes, scraping down the sides of the food processor periodically if necessary. Continue to process until you reach a smooth consistency without lumps or pieces of nuts.
Add the rest of the ingredients for the filling and blend until completely smooth.
Take out the crust and add the filling to the crust. Shape it with your hand or a spatula to make the sides and top even. Put the brownie in the freezer for an hour or more.
Cut the brownie in small pieces and store them in an airtight container in the fridge or feezer to keep fresh.
Fudgey, sweet, soft and sooo good…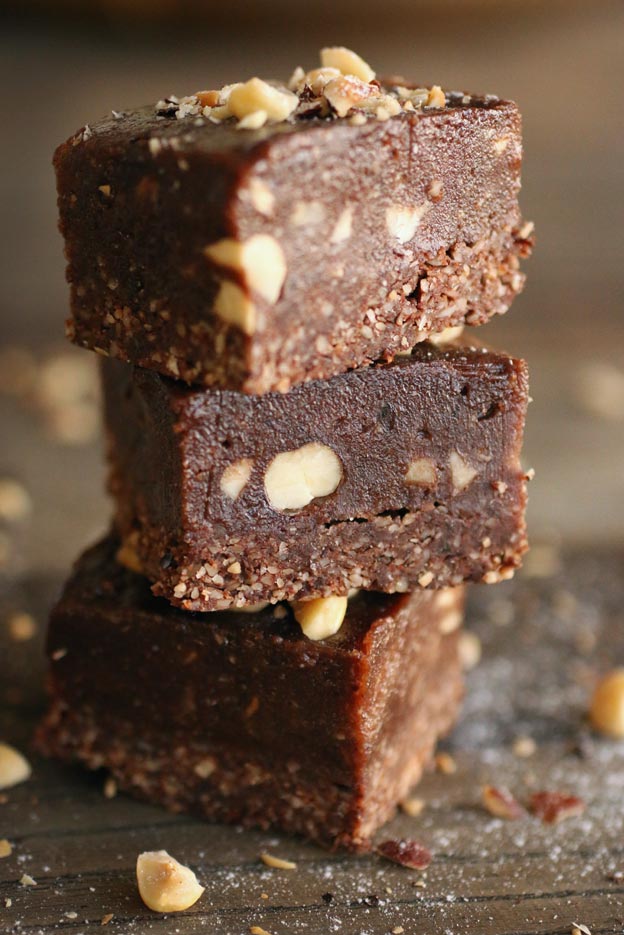 Gluten-free, dairy-free and great when you need a healthy chocolate indulgence!