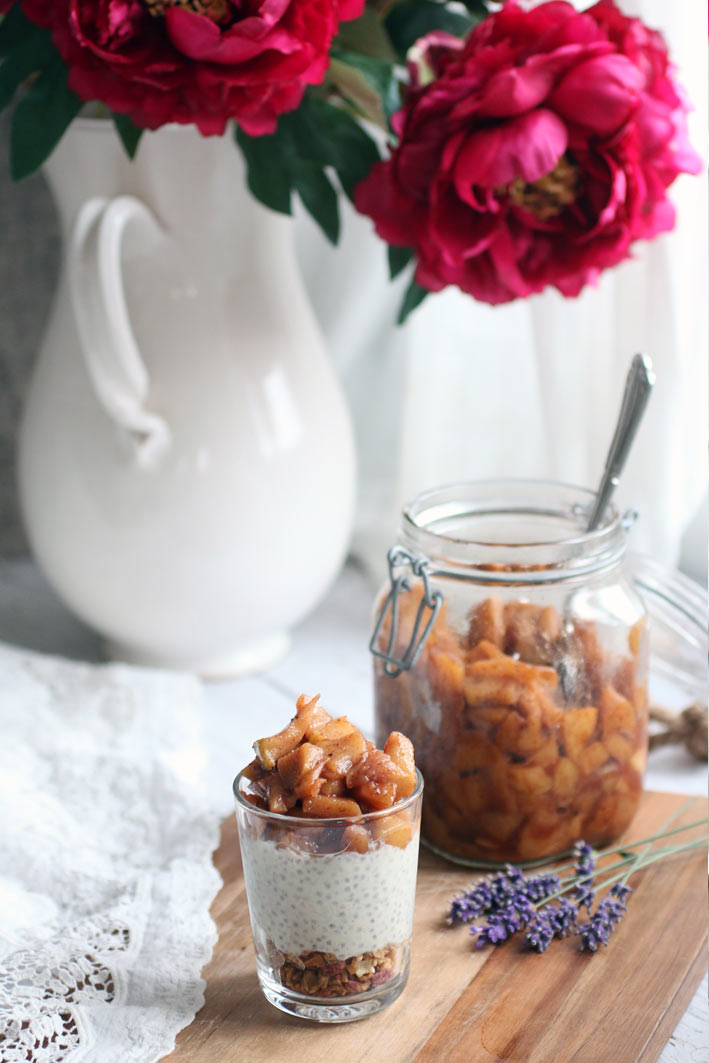 Homemade apple compote with cinnamon, cardamom and vanilla.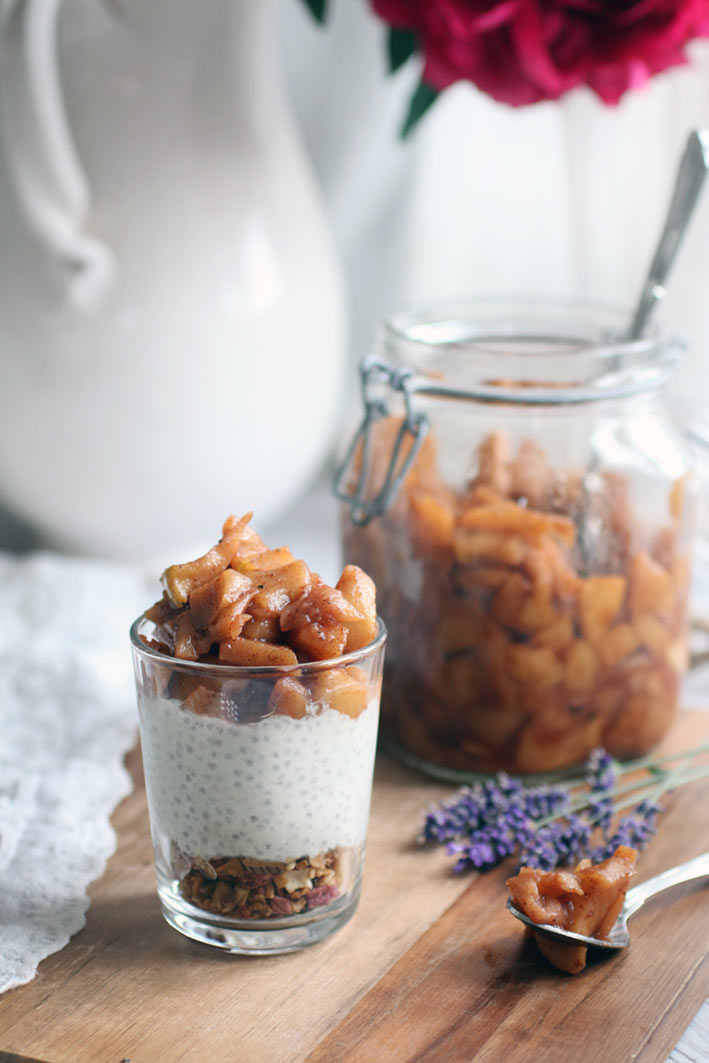 Healthy Homemade Apple Compote
I have always liked chia pudding. It's so easy to make and I usually make a very large bowl that will last for the whole week. Yesterday I made apple compote for the first time to have with my chia pudding. It was super easy to make and the combination of apple, cinnamon, cardamom and vanilla is amazing. You have to try it.
To make the apple compote you just peel the apples, slice them into small cubes, put them in a saucepan with cinnamon, cardamom, vanilla essence and agave syrup. Let it simmer for twenty minutes and…voila…there you have it. Apple cardamom, gooey, lovely breakfast treat that you can have with yogurt, chia pudding or something else. Perhaps with pancakes?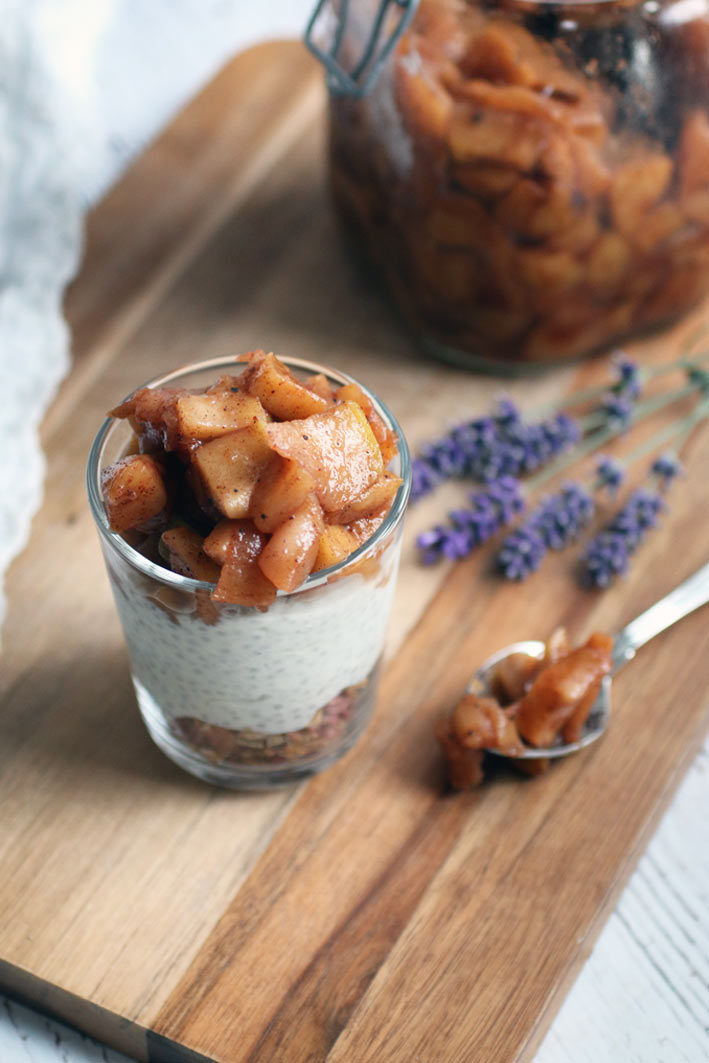 I made this breakfast combination with my apple compote, vanilla chia pudding (find the recipe here) and some crunchy granola. So good!
Let me know what you think of this recipe. Write something down below in the comment section and don't forget to subscribe to my newsletter to the right to get the latest recipes and tips.
Love,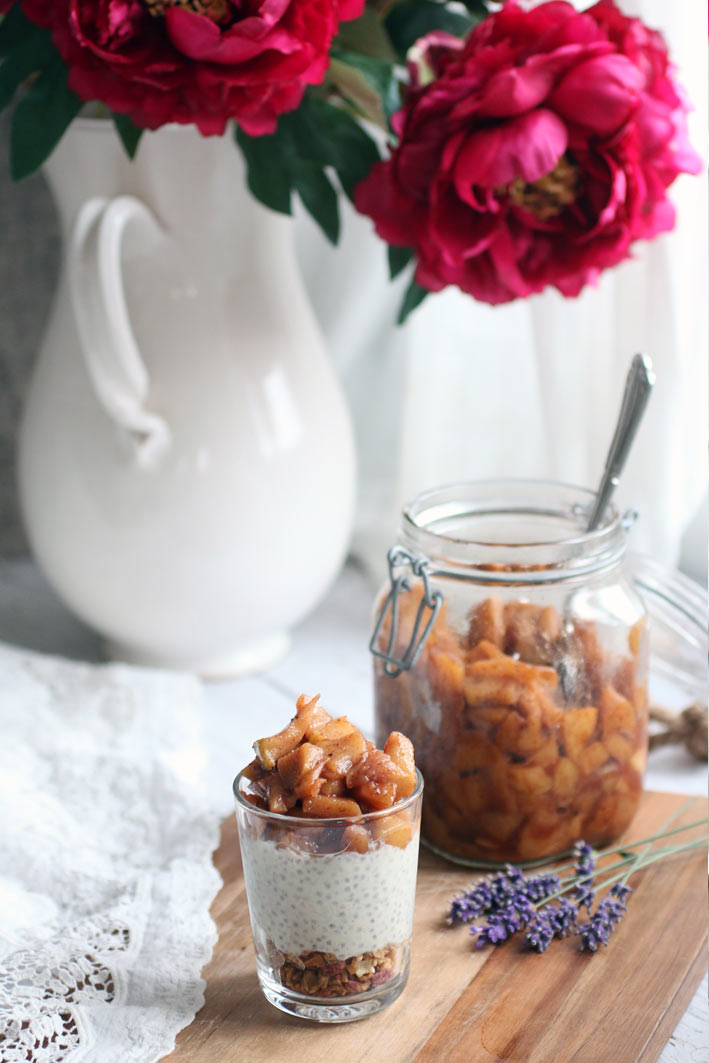 Print Recipe
Healthy Homemade Apple Compote
Ingredients
800 g Peeled and cored apples

0.5 teaspoon cardamom

0.5 tablespoon cinnamon

6 tablespoons water

2 tablespoons agave syrup
Instructions
1
Rinse, peel and chop the apples.
2
Place them in a sauce pan with the other ingredients.
3
Let it simmer without a lid for 25 minutes or until the apples have a soft but not too soft texture.