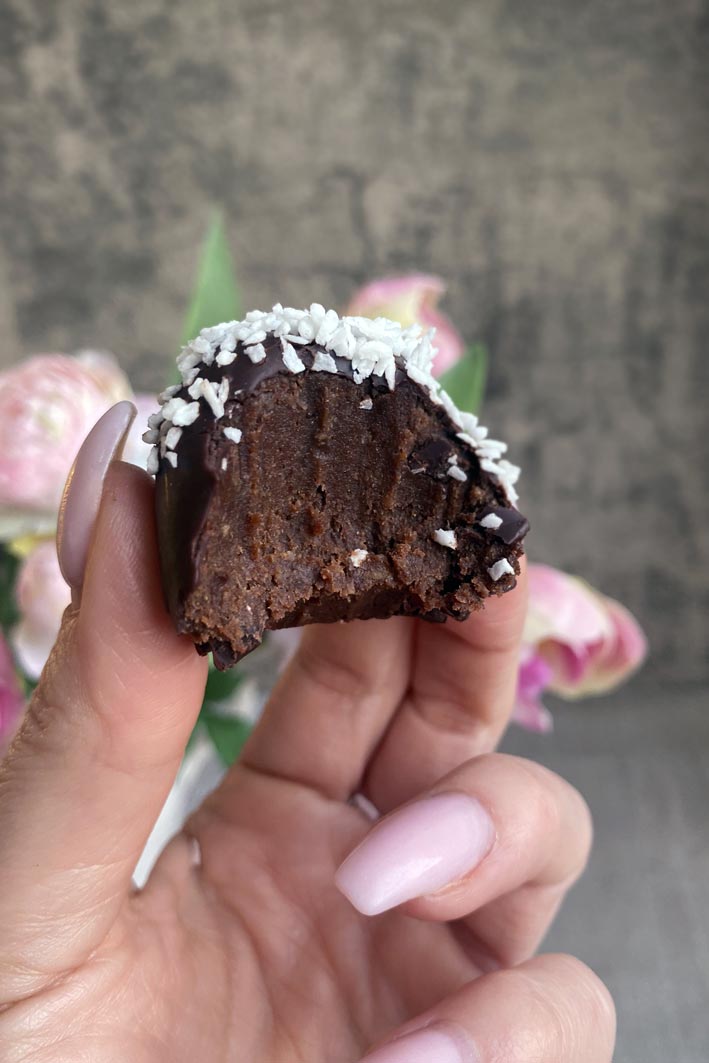 Something sweet, delicious and easy to make
This recipe is perfect when you want something sweet that is really easy to make and satisfying. I made these chocolate balls a couple of days ago and I have brought them with me to work. It's great to have something to look forward to in the middle of the day when you have your break. A cup of coffee or tea with this chocolate treat. Yum!
They are also perfect to put in a jar and bring with you to the gym. I always have a protein shake and something with carbs right after I have worked out to give my body the nutrition it needs and having this kind of treat is so much better than just a plain banana.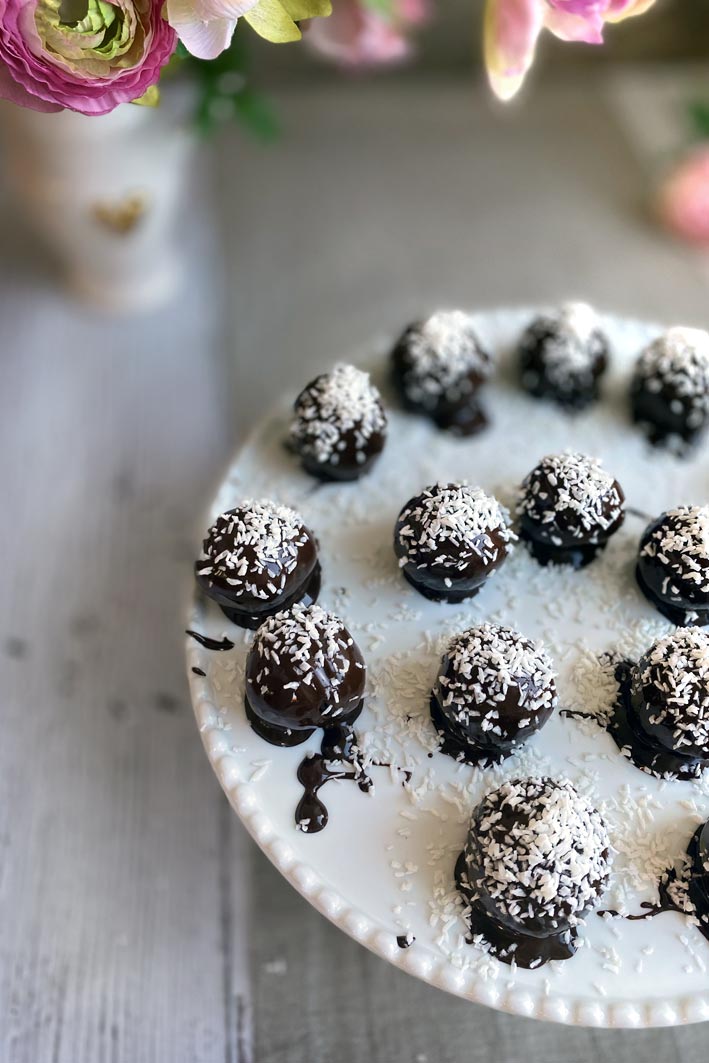 Different flavors
I choose to add coffee to this recipe and since I love the combination of chocolate and coffee I added lots of it. If you don't like coffee I would suggest you replace it with the same amount of peanut butter or perhaps a little mint. You could also try adding arrack essence – one of my favorites and a Swedish classic. Have a look at the recipe below that's one of Sweden's most famous pastries flavored with arrack.
Try my healthy version of the famous Swedish pastry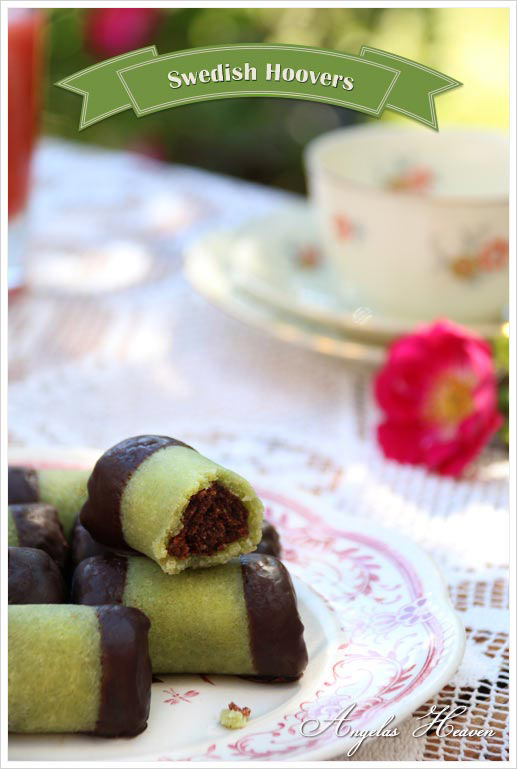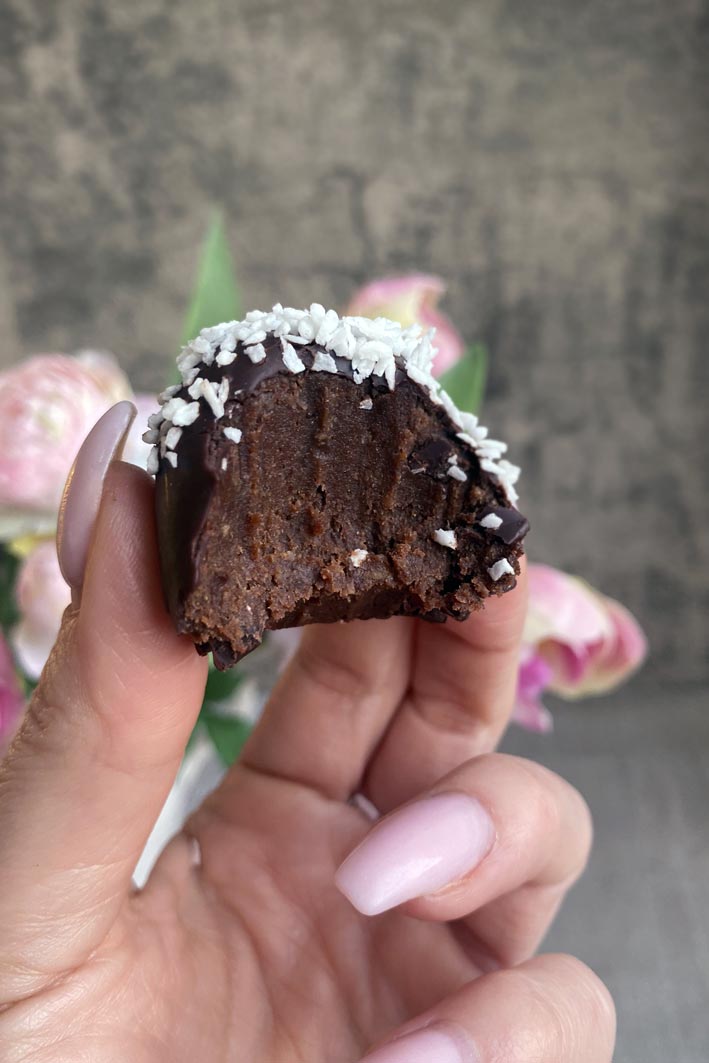 Print Recipe
Easy Chocolate Coconut Vegan Energy Balls
Ingredients
1 cup Oatmeal

4 tablespoons Coconut oil (with no flavor)

2-4 tablespoons Strong coffee/espresso

16 pitted large dates

2 tablespoons cocoa powder

2 teaspoons vanilla essence
Instructions
1
Put all of the ingredients in a blender and blend until smooth.
3
Put in the fridge or freezer for 30-60 min.
4
Dip in melted dark chocolate and sprinkle shredded coconut on top.
5
Keep in a jar with a lid in the fridge.