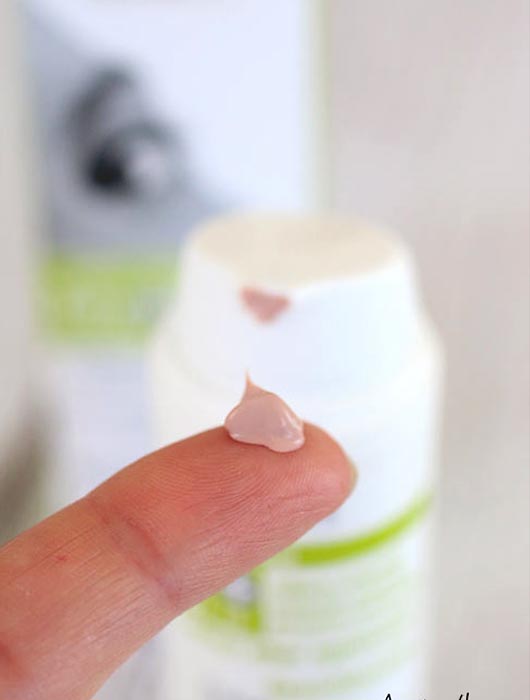 Using sunscreen when your out in the sun is a great way to protect yourself against cancer, but it can be difficult to find an organic sunscreen that works, smells good and protects you from the harmful UV rays. I've tried many different brands and these two sunscreens are my favorite. I've been using them for several years now and I've never been burnt (It might also have something to do with the fact that I'm living in Sweden where its cold and dark most of the year). =)
Eco Cosmetics is a range of natural skincare and sunscreen products that efficiently protects your skin from the UV thanks to mineral and vegetal sunscreens. Creams, oils and gels provide protects from UVA / UVB / UVC rays. The products also prevent the skin to dry out thanks to extracts of sea buckthorn, olive, pomegranate and goji berries.
Eco cosmetics facial cream has a very light texture, not sticky like other sunscreens. The tint is almost invisible. It melts into your own skin tone and doesn't actually colour your skin, it just gives it a nice glow. It's also perfect to wear under makeup because it absorbs quickly. This small bottle lasts a long time.
The advantages of Eco cosmetics facial cream are:
Moisturizing
organically grown
Instant effect after application
Zinc oxide free
Aluminium salts-free
No petroleum, paraffin and silicone derivatives | No PEG & paraben | GMO free
100,00% of the total ingredients are from Natural Origin
99,7% of plant ingredients are from Organic Farming
15,65% of the total ingredients are from Organic Farming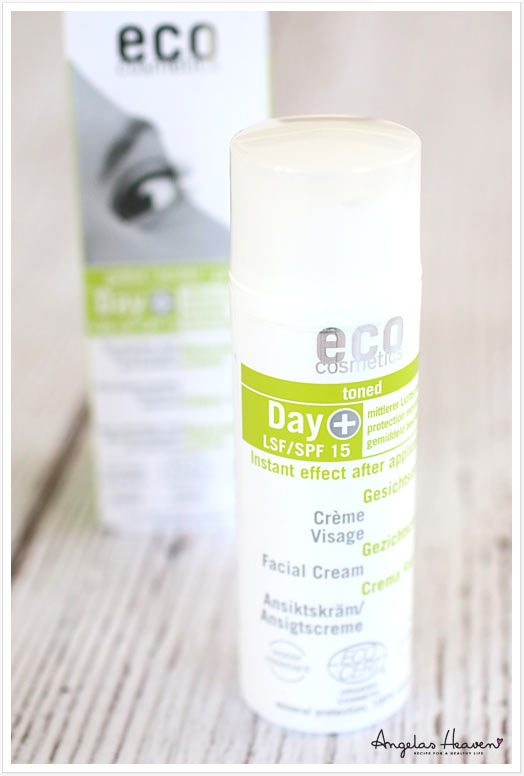 Being it the sun is good and healthy for you
Sunshine boosts levels of serotonin – the body's natural happy hormone. That's why we tend to feel happier and more energetic when the sun shines. We also need the sun to get vitamin D that is essential for absorbing calcium, keeping our bones healthy, and for protecting against diseases such as osteoporosis and many common cancers. Spend time in the sun between five and 15 minutes a day a few times a week without sun protection to boost your vitamin D levels (before 10:00 in the morning or after 4:00 in the afternoon, when the sun's rays are strongest).
How to be safe in the sun:
Put on sunscreen 15 to 20 minutes before going out in the sun.
Reapply sunscreen at least every 2 hours just to be safe. Do this more often if you've been swimming or sweating a lot even if the sunscreen is waterproof. You can get sunburned more quickly when you're swimming or boating because the reflection from the water intensifies the sun's rays.
Be sure to put sunscreen all over your body, like the tops of your ears, the back of your neck, your face, and the tops of your feet.
Wear clothing that you can't see your hand through. You may still get burned through more sheer fabrics. Wear a baseball cap or a wide-brimmed hat.
Always wear sunglasses in the sun and make sure they have a label saying that they block UV rays.
Stay out of the sun between 10:00 in the morning and 4:00 in the afternoon when the sun's rays are strongest.
The advantages of Eco cosmetics sun lotion are:
Instant effect after application
Zinc oxide free
Aluminium salts-free
Olive oil protects and care for the skin
Also suitable for children's skin
Does not represent danger for aquatic organisms.
No petroleum, paraffin and silicone derivatives
No PEG & paraben
GMO free
Organically grown
100 % of the total ingredients are from Natural Origin
98,1 % of vegetable ingredients are from Organic Farming
28,08 % of the total ingredients are from Organic Farming