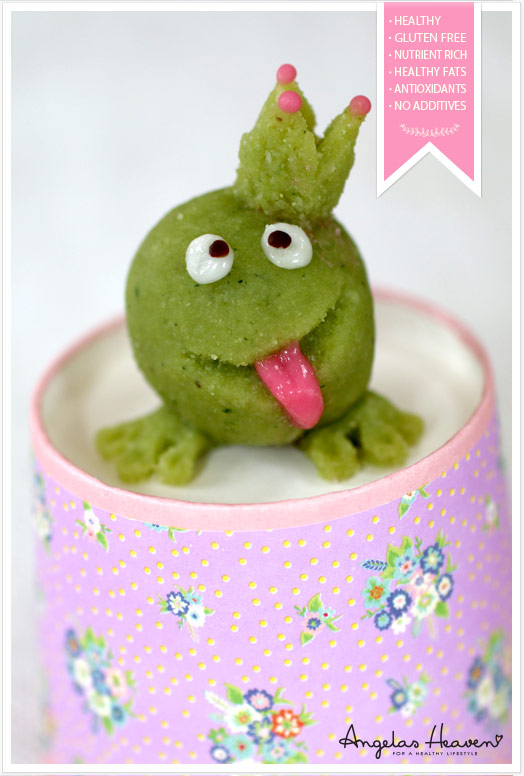 I made this little frog together with Cornelia, my oldest daughter this weekend. I had some marzipan leftovers from last week when I made Swedish Hoovers and I wasn't sure what to do with it. What do you make with a big lump of green marzipan? The first thing that came to my mind was – a frog!
For the tongue and eyes I used icing that I had left from last Christmas and the dark spot in the eyes are chocolate.
I haven't tried coloring the marzipan in other colors yet, but I´m thinking that raspberries would be perfect for a pretty pink marzipan. Have you tried coloring with natural ingredients? I would love to know if you have any tips on how to color the marzipan with natural colors.
Here is the recipe for green marzipan.
Recipe 
2 1/2 cups (6 dl) almond flour
7 Tablespoons agave syrup
2 Tablespoons Baby spinach (press down the baby spinach into the cup until it's completely filled)
Directions
In a small bowl combine agave syrup and baby spinach.
Use a hand blender or a blender and mix until you get a smooth green liquid.
Transfer the green liquid to a larger bowl and add the almond flour.
Knead with your hands until you have firm, green dough.
If it seems too sticky – add some more almond flour.
This is the result of me and my daughters creative evening together.