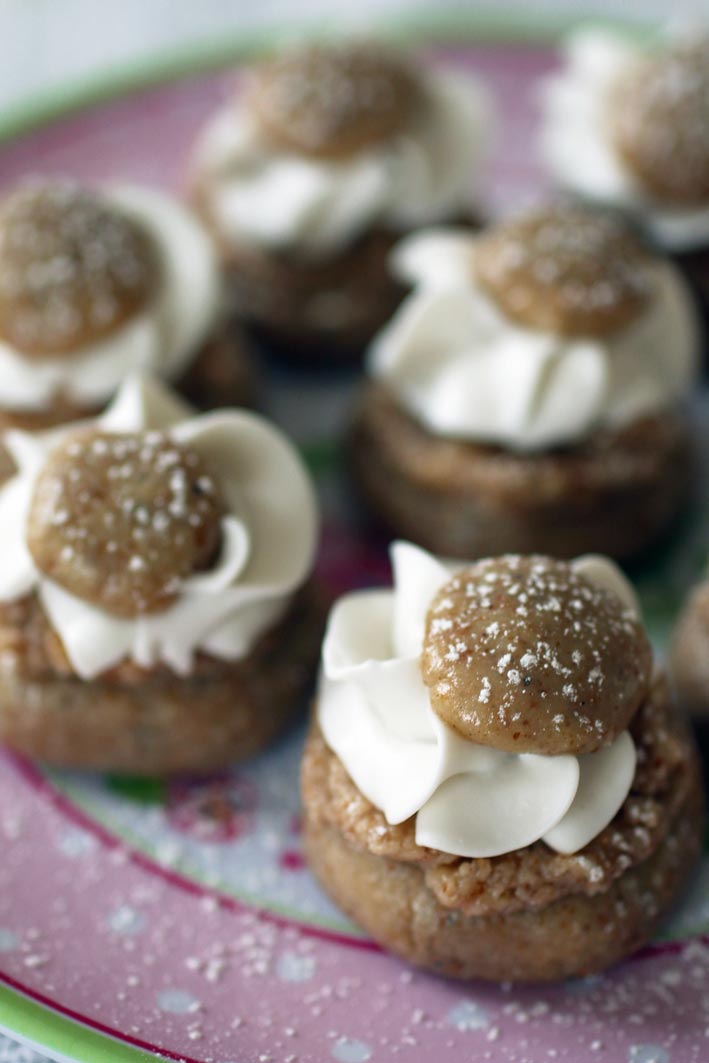 It's the time of year here in Sweden when we always eat a very special kind of pastry that we call "Semla". Centuries ago when Roman Catholicism reigned cardamom buns were served and were meant to sustain palates about to endure forty days of fasting. At first, a semla was simply a bun, eaten soaked in hot milk, but it has now developed into a cardamom-spiced wheat bun which has its top cut off, and is then filled with filled with whipped cream and almond paste. Today people can hardly wait until February 1st before the semla starts showing up in the bakeries.
The bun
0,5 cup cashew nuts
0,5 cup almond
1 teaspoon cardamom
5 tablespoons agave syrup
Almond paste
1/2 cup almonds
2 bitter almonds, finely grated
1 tbsp agave
1/4 tsp vanilla extract
1 tbsp no-flavor coconut oil (or coconut cream)
Coconut cream
8,5 ounces coconut cream
0,5-1 tsp vanilla extract
0,5-1 tsp agave syrup
Directions:
The bun
Put the cashews to a high-speed blender, and blend for a couple of minutes until creamy, scraping down the sides with a spatula as necessary.
Add almonds, cardamom and agave syrup and blend.
Shape the dough into seven balls and put them in the fridge while you prepare the almond paste and cream.
Almond paste
Put all of the ingredients in a blender and process until almost smooth. It's nice to have small pieces of nuts in the almond paste.
Last step is to whisk the coconut cream. If your using a coconut cream that contains water, make sure to separate the cream from the water. Whisk the cream with an electric beater and add the vanilla extract when the cream is nice and fluffy. Don't whisk for to long, the coconut will melt in heat and a lot of whisking can create heat. The cream is supposed to stick to the bowl if you hold it upside down.
Assemble your Semla by cutting of the top, don't cut it in half. It should be a bun and small top. Set the tops aside, fill the bun with a thin layer of almond paste and the pipe the cream on top. Put the top on the cream and sprinkle some almond flour or coconut flour on top.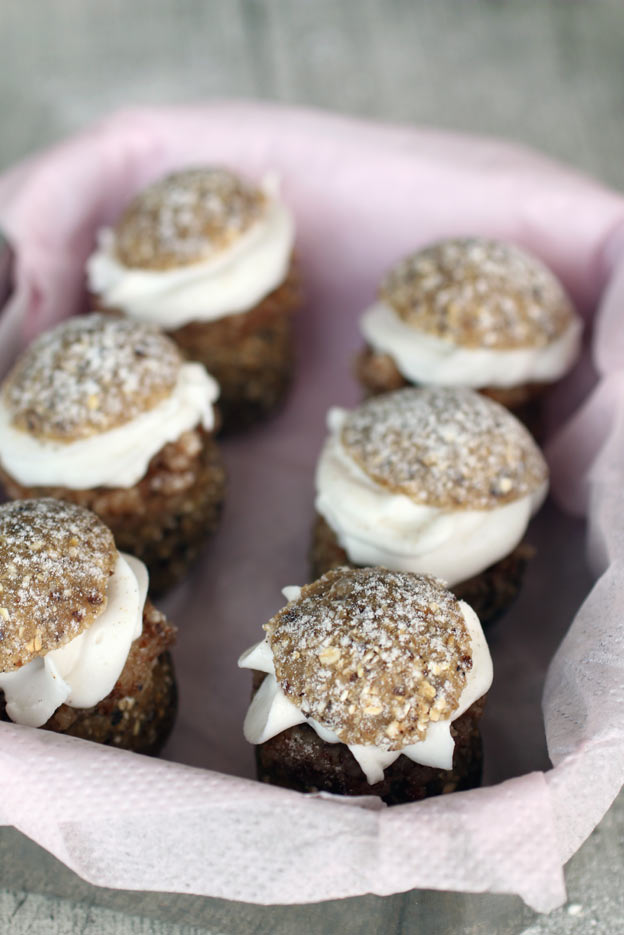 Dessert that will wow your friends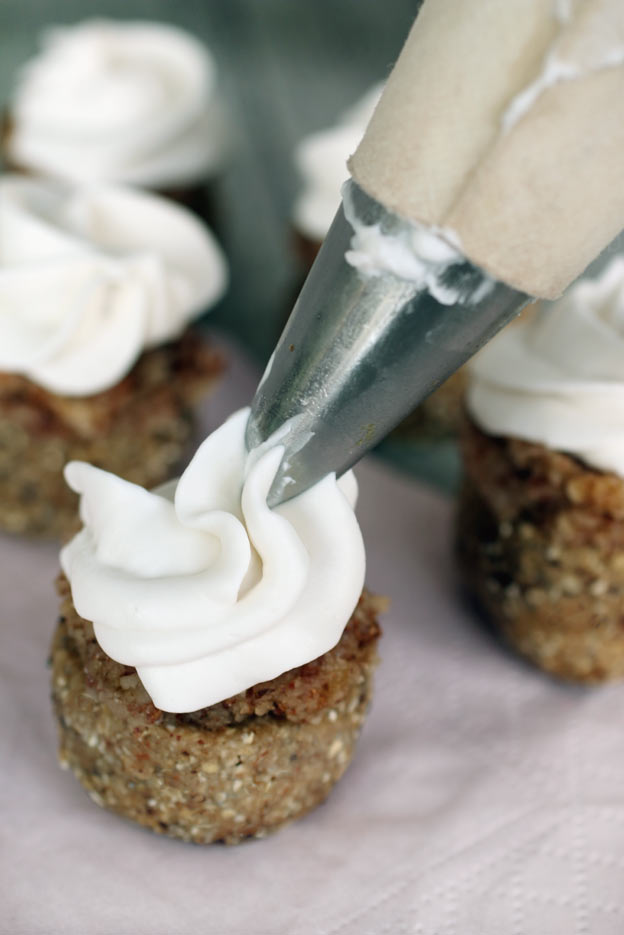 Coconut cream is the perfect healthy alternative to dairy whipped cream