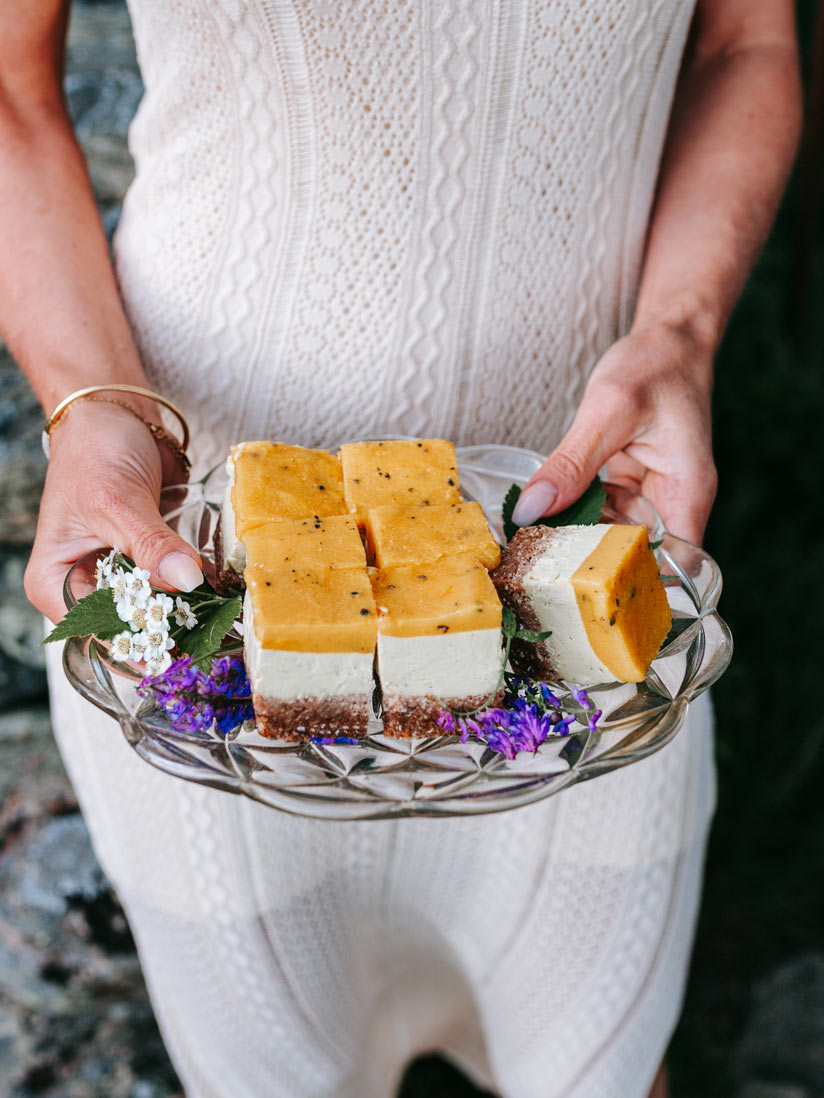 I have made new raw food bars and this time I decided to use another flavor. I'm crazy about all kinds of chocolate and almost all my recipes so far have been made with chocolate.
Today I decided to make mango, passion fruit bars and they turned out really good….if I may say so myself. The filling is made with cashews, mango and coconut cream. It tastes like tropical paradise and the texture is so smooth. The topping is made with mango and passion fruit and give this sweet treat even more flavor and a splash of happy color.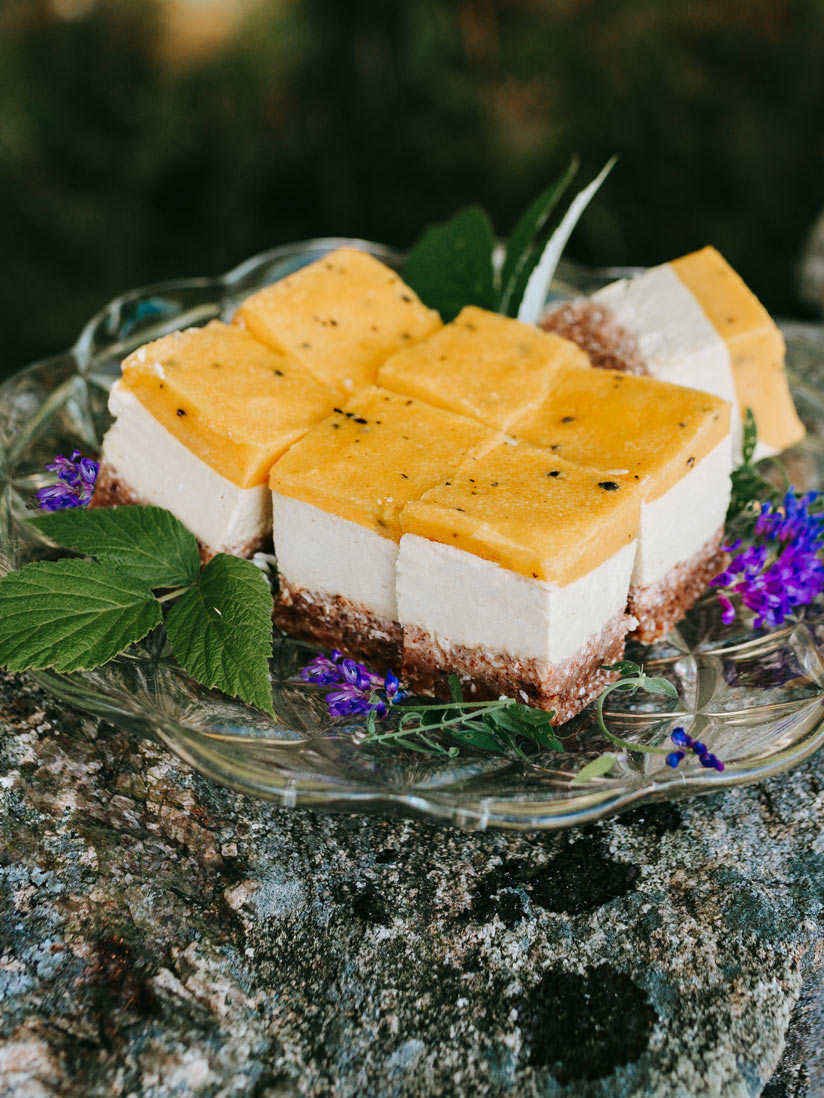 If you want to treat yourself to something luxurious, fresh, tropical that is a lot healthier than ordinary cookies, this is it. It's made with only natural ingredients. It's not baked in the oven to preserve all the vitamins and minerals. It's sweetened with dates and agave syrup to avoid white sugar.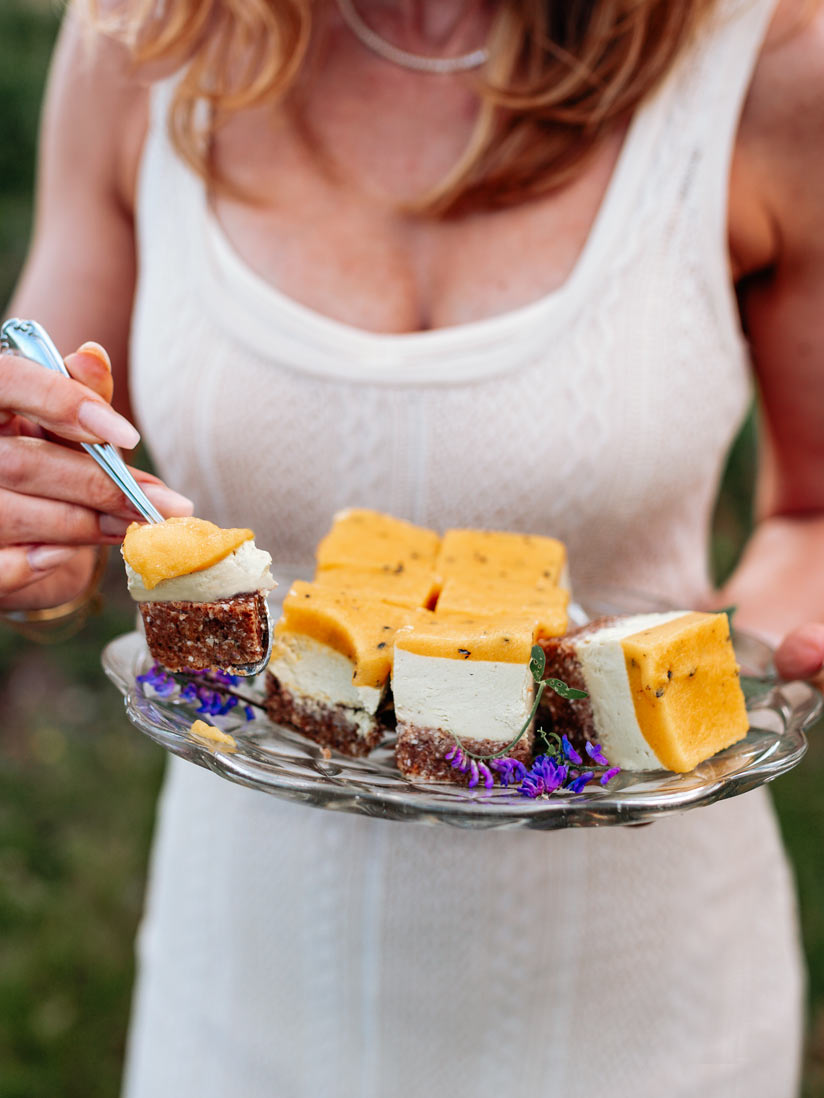 My favorite ….serving healthy raw food treats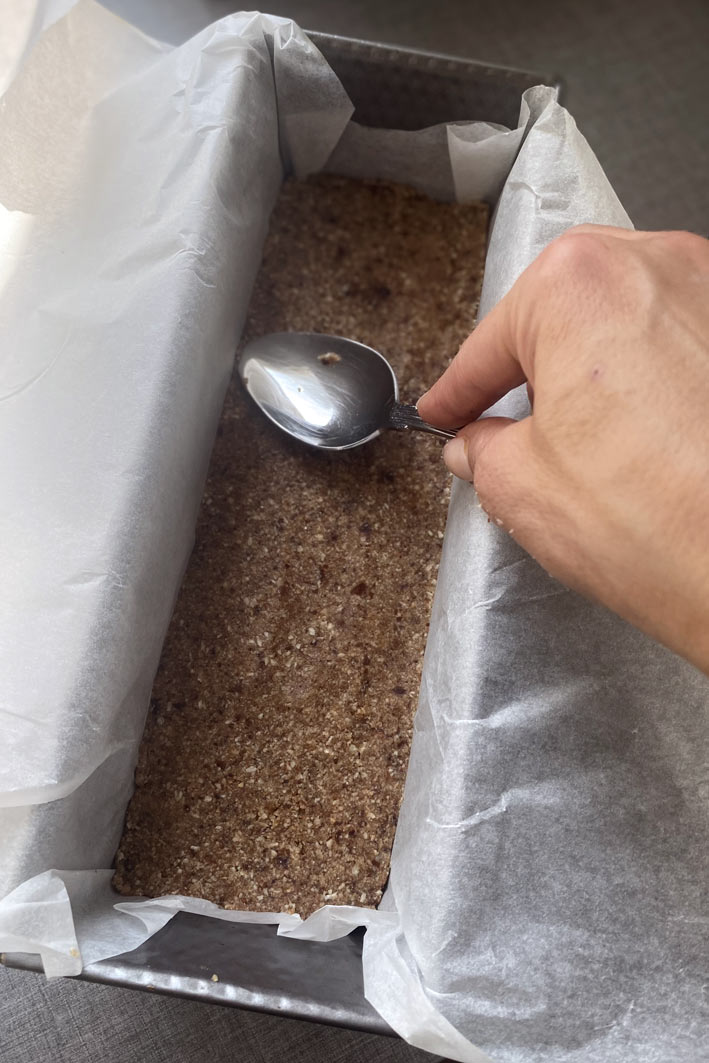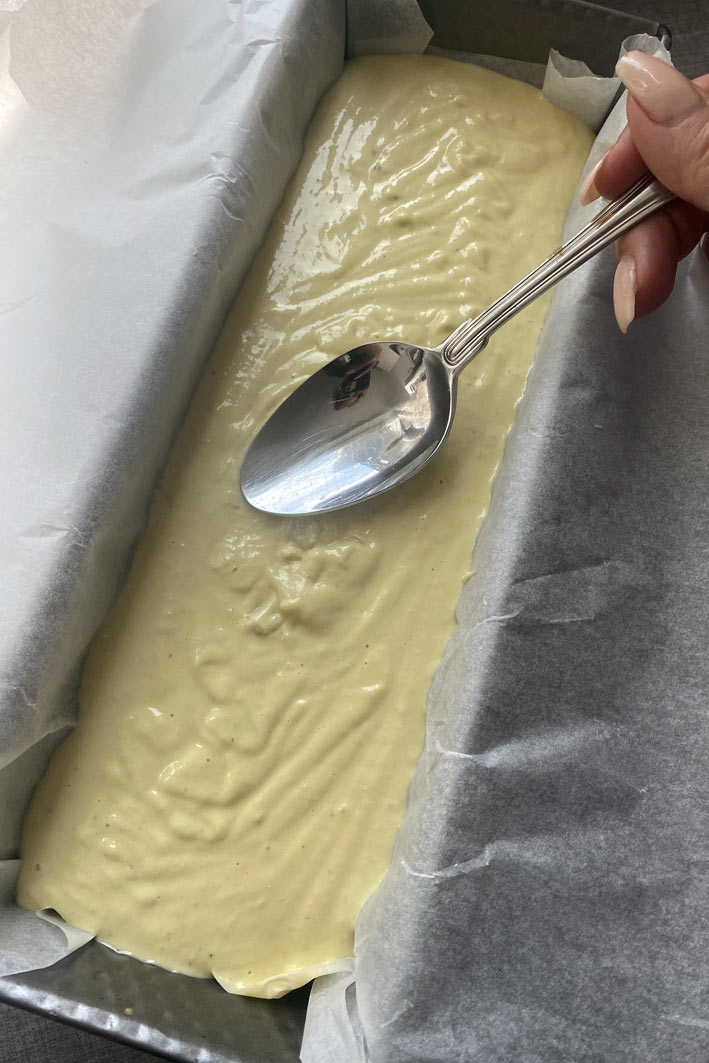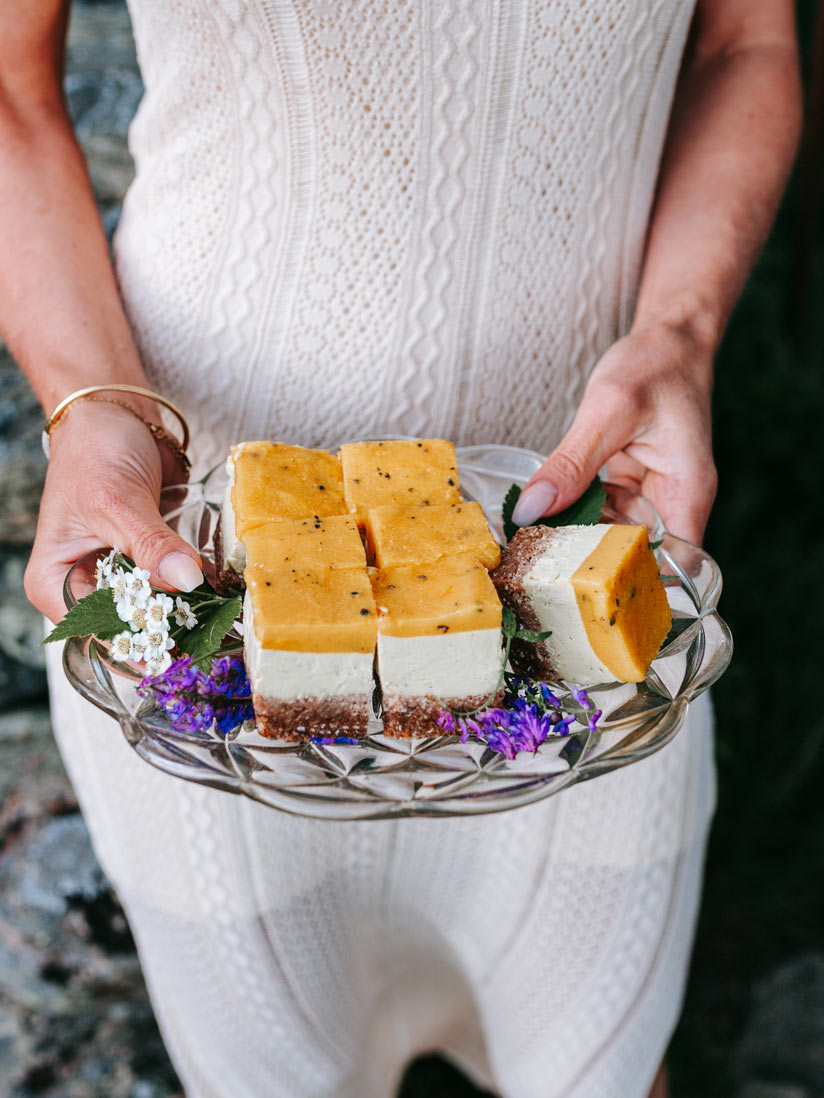 Print Recipe
Rawfood Mango Passion Bars (No Bake, Gluten Free, Vegan)
Ingredients
CRUST

1.5 cups lightly roasted almonds

1.5 cups pitted dates

FILLING

2 cups cashews

300 g frozen or fresh mango

1 cup coconut cream

¼ cup agave syrup

⅓ cup melted cacao butter (you can also use white chocolate)

3 table spoons passionfruit pulp

TOPPING

200g frozen or fresh mango

¼ cup passionfruit pulp

1 ½ tablespoons corn starch / corn flour
Instructions
1
Line an 8-inch square cake pan or container with parchment paper. It will make it easier to lift up the cake once it has set.
3
Add the nuts to a food processor and process until it forms coarse crumbs.
4
Add the dates to the food processor and process until the dates have completely broken down and the mixture is just combined.
5
Add the base mixture into your cake pan. Press the mixture firmly to form a base.
7
Put the cashews in a high-speed blender. Blend until the mixture until it is completely smooth. It may take several minutes and you will have to stop and scrape the sides of the blender a few times.
8
Add the rest of the ingredients and mix until completely smooth.
9
Pour the filling over the base and smooth the surface with a spoon or spatula. Set it aside in the fridge or freezer until set.
11
Mix the mango and passion fruit.
12
Add the fruit sauce together with the cornstarch to a small saucepan. Bring the mixture to medium heat and whisk continuously until thickened.
13
Let the sauce cool for a while and spread it over the filling. Put in the fridge until completely set.