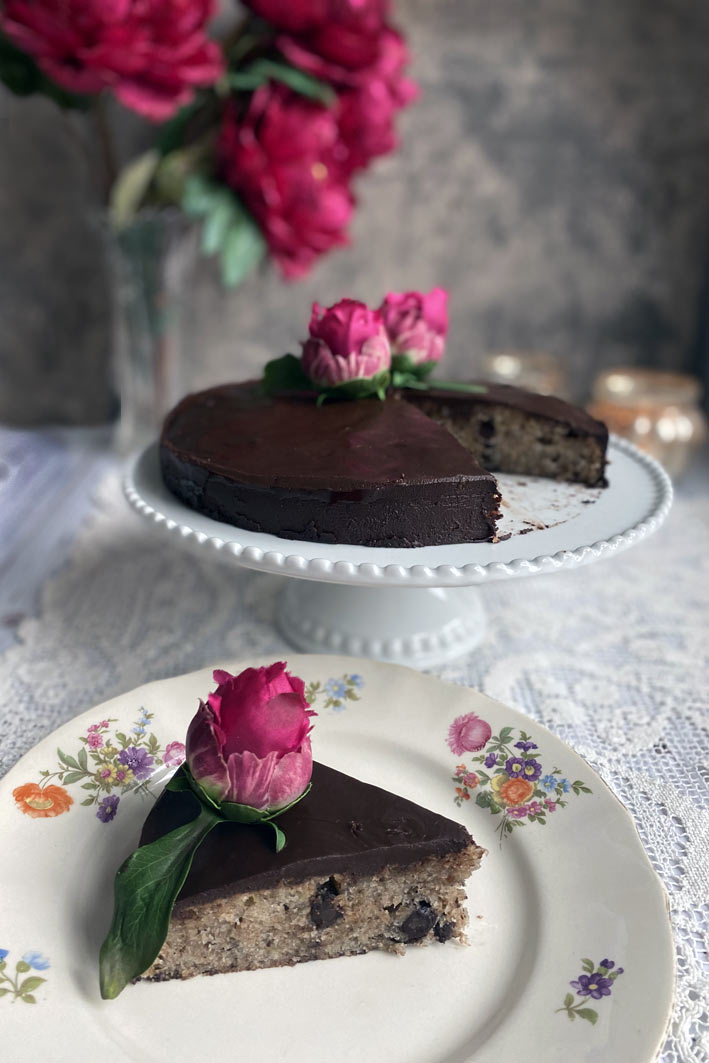 My Favorite Banana Chocolate Cake
This cake ha been one of my favorites for a long time. The first time I had it I was at a cafe with my daughter and when I took the first bite I closed my eyes and smiled. The combination of sweet banana and rich, goey chocolate was heavenly. I savored every bit and afterwards I told the owner how much I had loved it and asked if it was possible to get the recipe.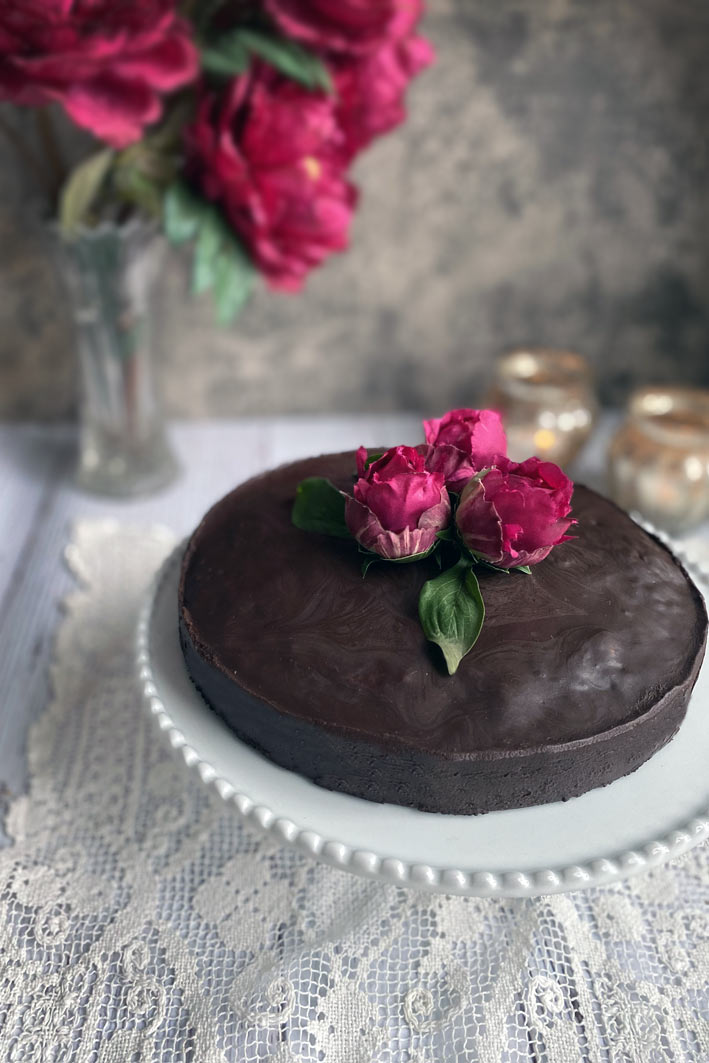 Now you can make my favorite banana chocolate cake. It's both gluten free and vegan. Instead of using eggs this recipe has chia eggs in it. Chia seed contains lots of healthy fats, fibers and vitamins. It's a super smart ingredient to use if you're vegan and still want to be able to make delicious cakes.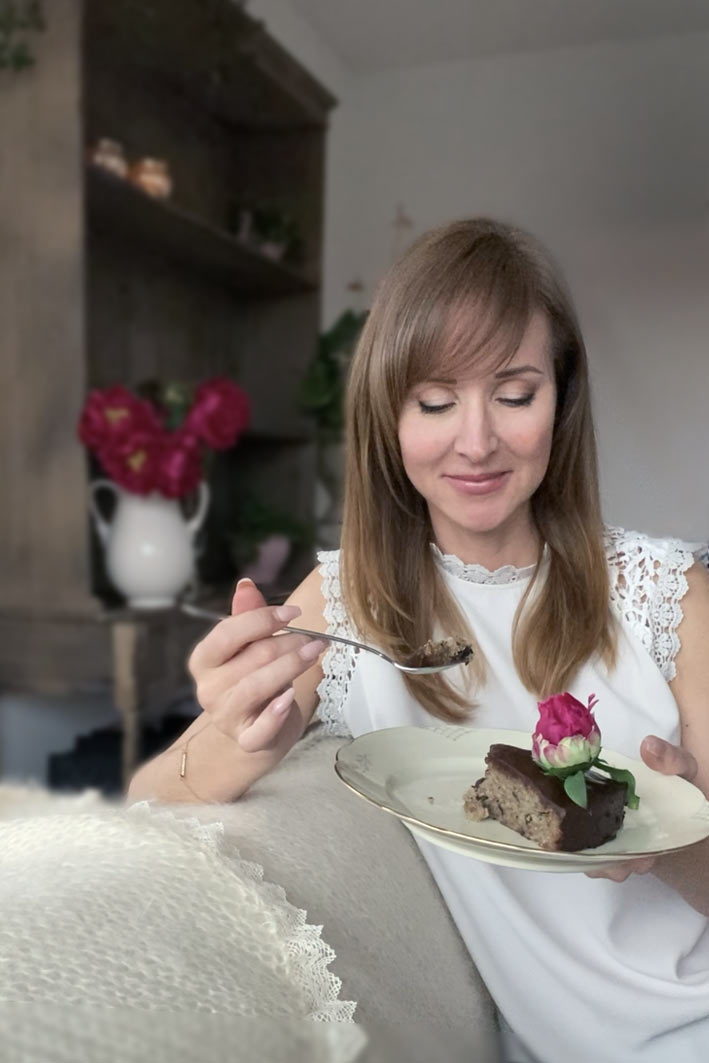 I usually make this cake, cut slices and keep it in my freezer. That way I have something to enjoy whenever I feel like something sweet or if I'm having friends over for coffee.
I'd love to know what you think of this recipe. Leave a comment down below and say hi.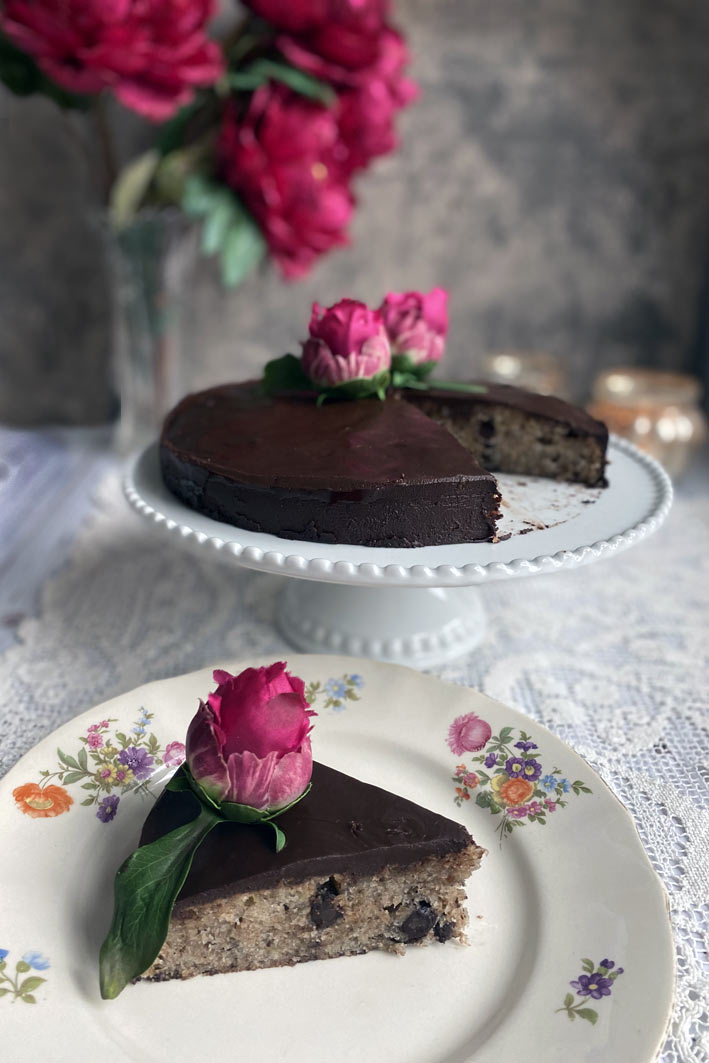 Print Recipe
The Best Banana Chocolate Cake (Vegan & Gluten Free)
Ingredients
2 cups + 1 tbsp oil

1 cup coconut sugar or regular sugar

2 tbsp chia seeds grounded/chia flour

6 tbsp water

1,5 cups Gluten free flour

1 tsp baking powder

200g dark chocolate/ chocolate chips

2 bananas

100g vegan butter
Instructions
1
Put chia flour and water in a small bowl and combine with a spoon or fork until there are no lumps. Let sit for 15 min.
2
Mash the bananas in a big bowl.
3
When the chia eggs are ready - add all of the ingredients to the bowl with the mixed banana except the butter and 100g chocolate.
4
Use a fork and blend well.
5
Pour the batter into a spring pan 23cm and put in the oven for 45 minutes at 345F (175 Celsius).
7
Melt the butter and 100g chocolate.
8
Wait until the chocolate ganache has cooled down and has thickened. Spread the chocolate over the cake.