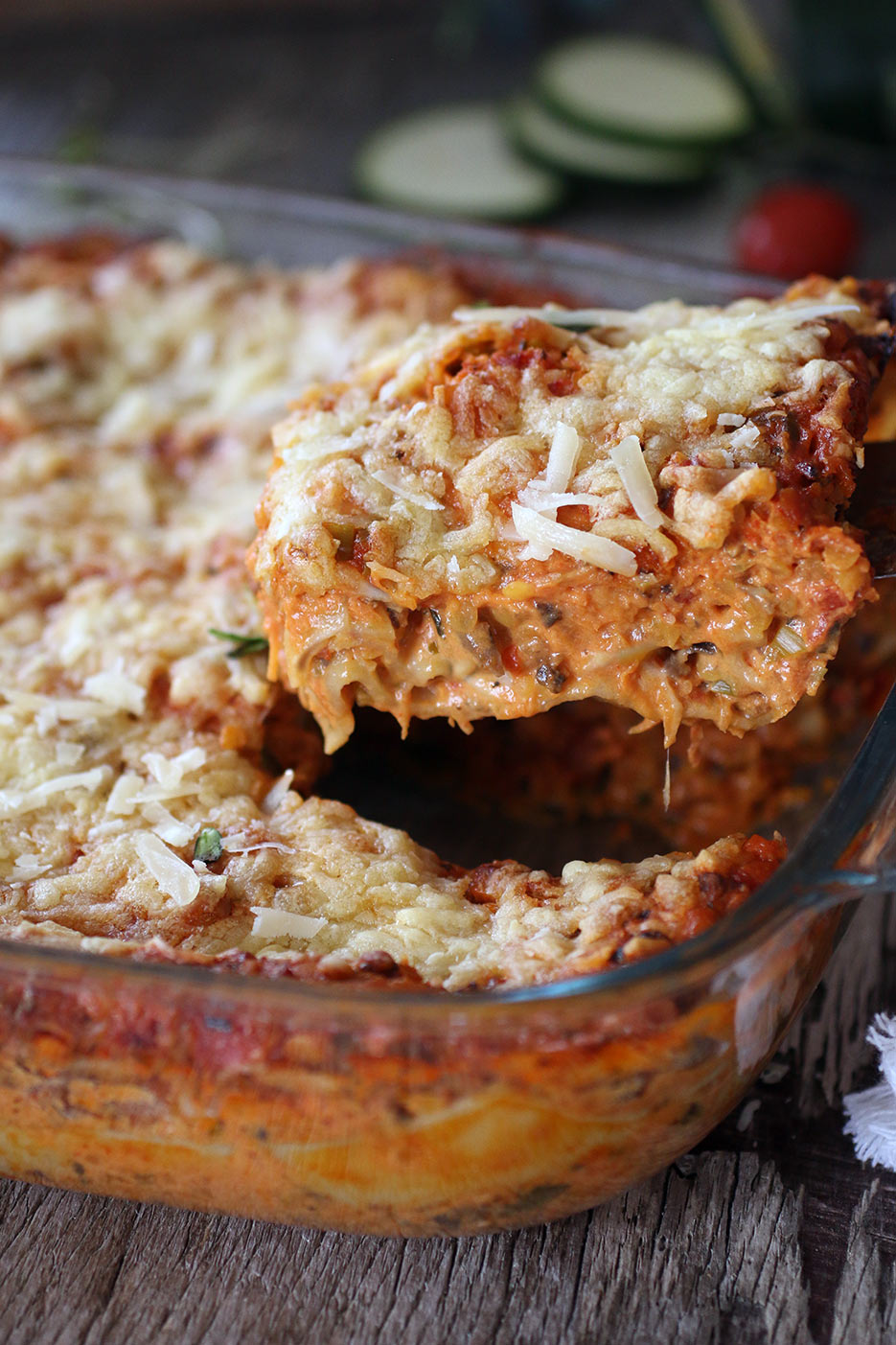 My best recipe for vegetable lasagna
This lasagna is one of my favorite recipes. I have made it many, many times the last two years since I came up with the recipe and I'm still in love with it. It gives me lots of food for myself (I make lots of lunch boxes and keep in the freezer) or when I'm having friends over for dinner. Everyone loves it and it's serves many, hungry guests. Whether your a vegetarian or not, this is a creamy lasagna with lots of flavor that everyone will love.
This is a great recipe if you want to prepare your food one day ahead. The lasagna is even better the day after you have made it and you can easily make it, keep it in the fridge and just heat it an hour before your dinner guests arrive. Alternatively you can prepare the sauce one day ahead and assembly the lasagna the same day.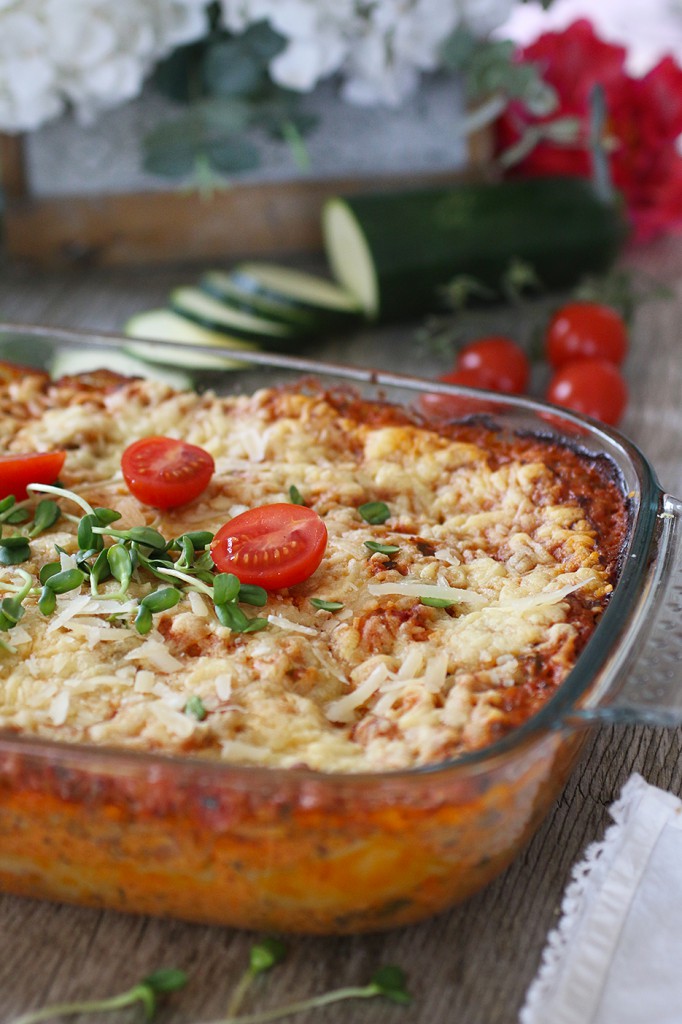 One of my favorite recipes that I often make and put in lunchboxes.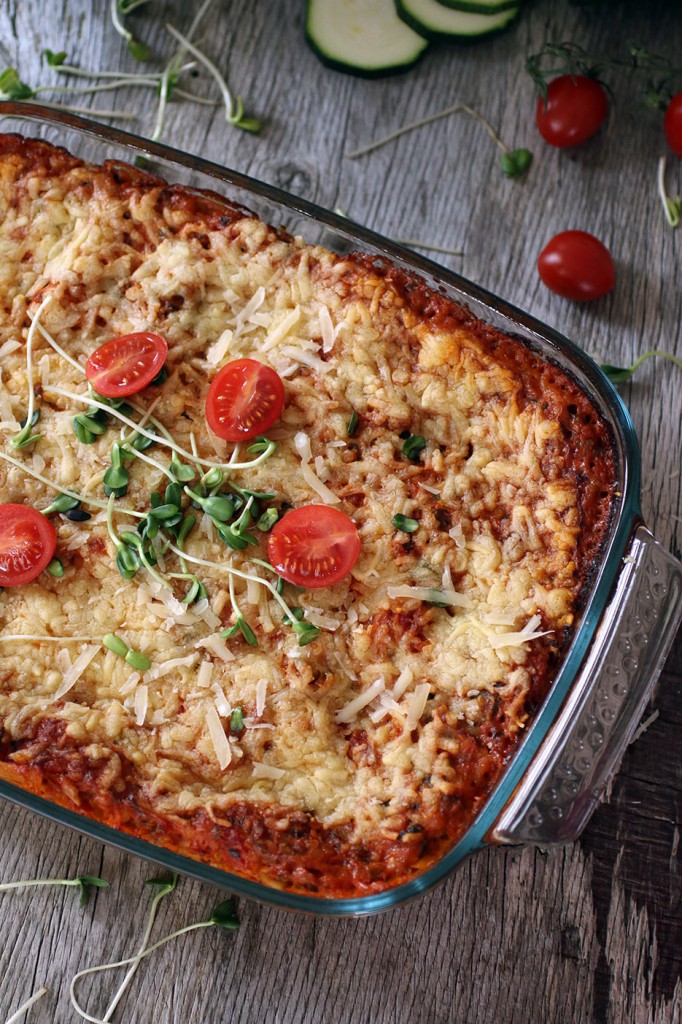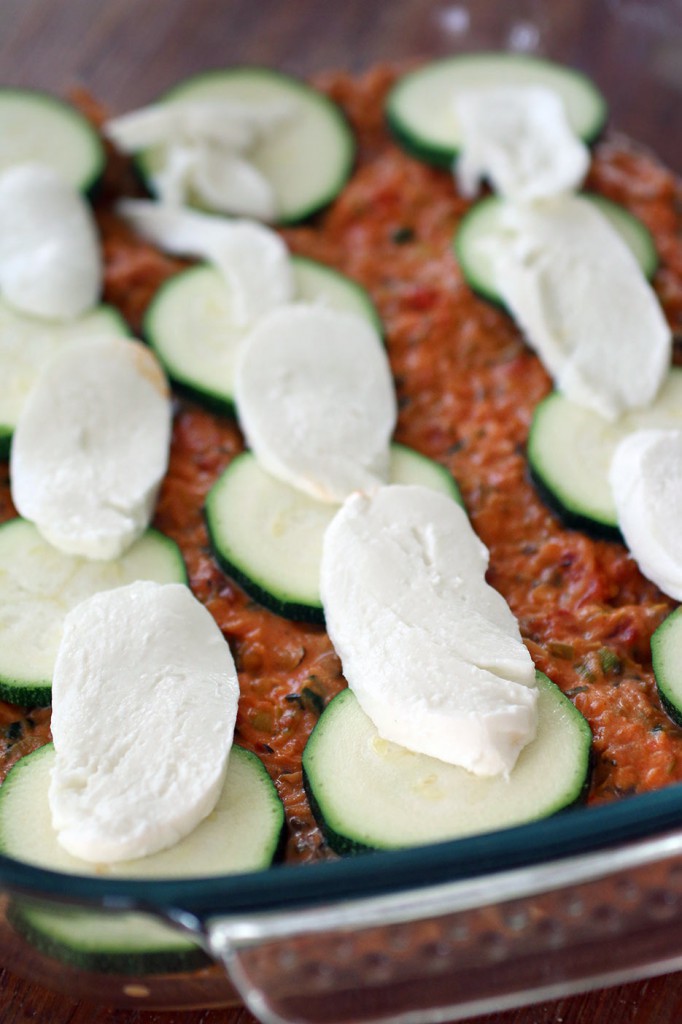 Fresh mozzarella and zucchini adds a nice texture and flavor to this recipe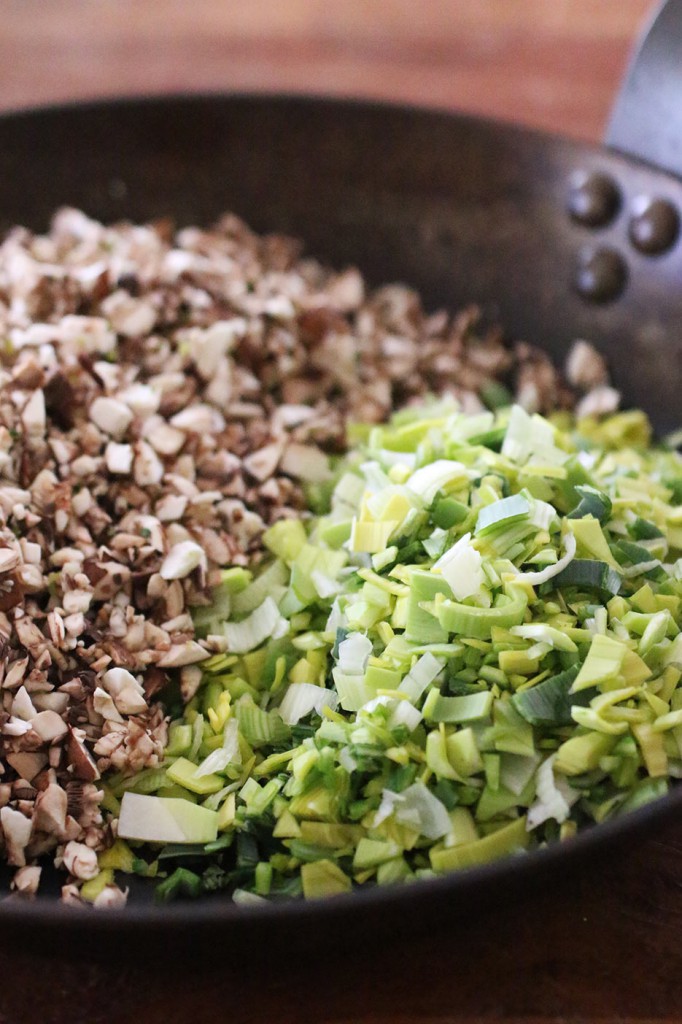 Chop the mushrooms and leek finely…
Recipe, 8 servings

Vegetarian Sauce
4 cups finely chopped mushroom
2 cups finely chopped leek
4 finely grated carrots
28 oz/800g crushed tomatoes
1,75 cups full-fat crème fraîche
3/4 cup rinsed red lentils
1 tea spoon red bell pepper spice
1,5 tea spoon sambal oelek
6 table spoons Touch of Taste liquid vegetable stock
4 tea spoons salt
2 tablespoons tomato purée
Lasagna assembly
125 g fresh mozzarella
1 small zucchini
Gluten free dry no-boil lasagne
0,5 cup grated cheese
A pinch of coarsely ground black pepper
Directions
Preheat oven to 180°C/160°C.
Put oil in a pan and gently cook the chopped leek and mushroom with red bell pepper spice, salt and pepper until soft, stirring regularly.
Add the the grated carrots, crushed tomatoes, crème fraîche, sambal oelek, tomato purée, liquid vegetable stock and red lentils.
Bring to a gentle simmer, cover and cook for 20 minutes, stirring occasionally and adding a little water if it starts to stick.
Lightly grease a 25x30cm square baking dish.
Spoon one layer of sauce into dish.
Add one layer of lasagna sheets.
Add a layer of sauce.
Trim ends off aubergines, then cut into slices about ½cm thick. Arrange a layer of zucchini slices over the sauce.
Cut the mozzarella cheese into thin slices and add a layer of mozzarella.
Add one layer of lasagna sheets and to finish, spoon remaining sauce over the pasta, making sure the whole surface is covered.
Top with grated cheese.
Bake for approximately 40 mins until soft, bubbling and golden.
---
Similar recipes…
How to make a delicious vegetarian bolognese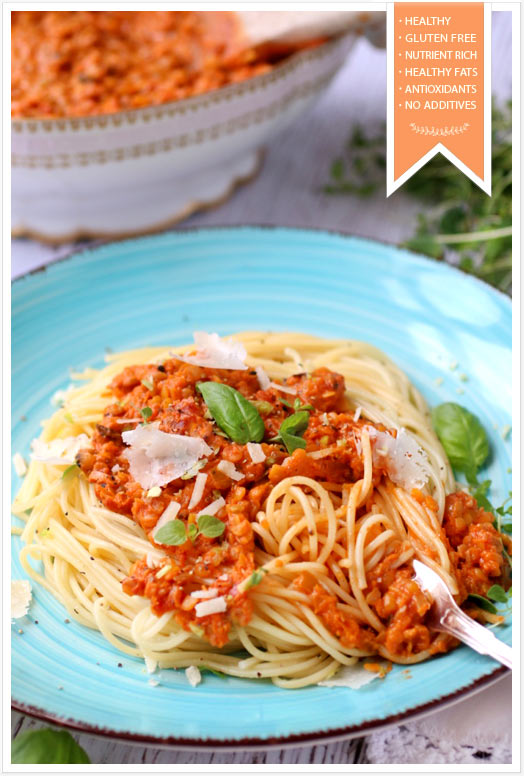 I love this sauce because it is simple, tasty, and full of protein from red lentils.