Book Review – "Younger" – How to Reverse Aging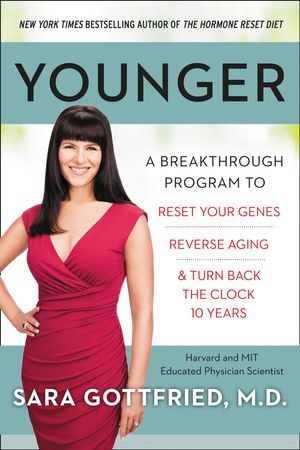 This book is a fabulous guide for aging with health and vitality. It provides guidance on food, sleep, physical movement and other actions we each control that effect our health and overall wellbeing. Dr. Gottfried has done extensive research into health, aging and genetics and shares the information in a way lay people can understand and employ. She also offers excellent related online programs. In this book, she shares how to change habits and slow the impacts of aging.
I read this in about two days…I couldn't put it down…I LOVE the way she writes and relates so well through her writing. I I think she's a brilliant Dr. and all her information is science based which is important to me. I think every woman should read this, along with her other book "the hormone cure".
When you read this book, you will be given tools for how to design your daily schedule, your plate, your physical activity routine, your social habits, and even exercises for your brain to keep you young and optimally vibrant and vital for the duration of your long and healthy life. The practices you will learn in Younger will make you feel great. You'll feel the difference quickly and you'll be able to see it. So not only will you have the long-term benefits of healthspan – you'll have short term benefits too.
I highly recommend it.
Collagen latte and intermittent mini-fasting
One of the things I tried after reading Younger was drinking a collagen latte for breakfast and I skipped my ordinary breakfast. I never thought I'd be able to do that. I'm always hungry and breakfast is one of the meals I love the most, but after reading this book I was motivated to give it a try. Collagen latte is actually not all that bad.
I bought collagen powder on the internet and because I don't usually drink coffee for breakfast I also tried it in a hot chocolate with oat milk and that turned out to be my favorite. That boost of collagen was not only filling, but satisfying and after the three first days when I felt a bit hungry my body seemed to have gotten used to not eating and I wasn't hungry at all until lunch. If someone had told me that a couple of weeks ago, I wouldn't have believed it. I've never been able to skip breakfast before, but now it's easy and I love my hot chocolate in the morning.
Because I'm skipping breakfast two times a week my belly is now more flat and it seems much happier than before. I didn't really have any problems before beginning with this diet, but I've noticed a big difference and I'm definitely going to keep doing this kind of mini-fasting.
What is collagen?
Collagen is the most abundant protein in our bodies, especially type 1 collagen. It's found in muscles, bones, skin, blood vessels, digestive system and tendons. It's what helps give our skin strength and elasticity, along with replacing dead skin cells. When it comes to our joints and tendons, in simplest terms, it's the "glue" that helps hold the body together.
As we age, collagen production declines. You'll notice it physically: looser skin, more wrinkles and less elasticity. Increasing collagen levels can help your skin look firmer, increase smoothness, and help your skin cells keep renewing and repairing normally. Adding collagen to your food is an easy and way to make your skin young and smooth.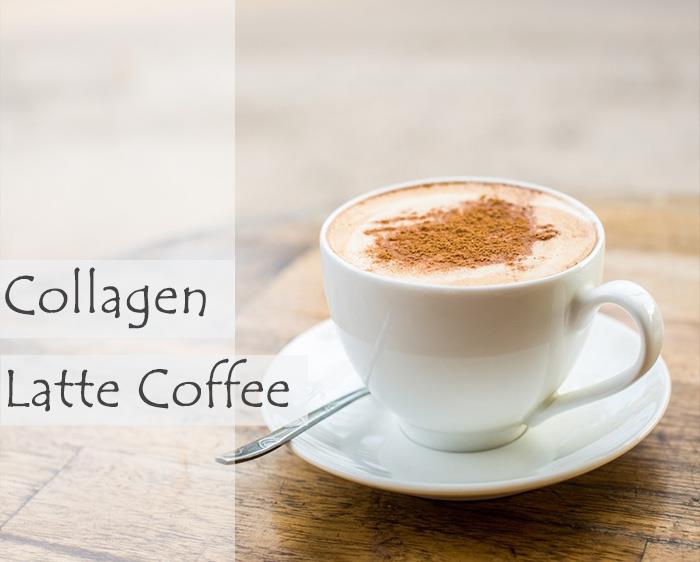 Try my collagen hot chocolate…
Ingredients
12oz Milk of your choice (I use oat milk)
1 -2 tablespoons collagen powder
1 Tbsp (or more…) Cacao Powder
1 Tsp Raw Honey (Optional)
Instructions
Heat up the milk  in a small saucepan over medium-high heat on the stove. When it's nice and simmering, toss it into your high-speed blender.
Add in the rest of the ingredients one at a time + blend for 30-45 seconds until completely blended + frothy.
ENJOY!