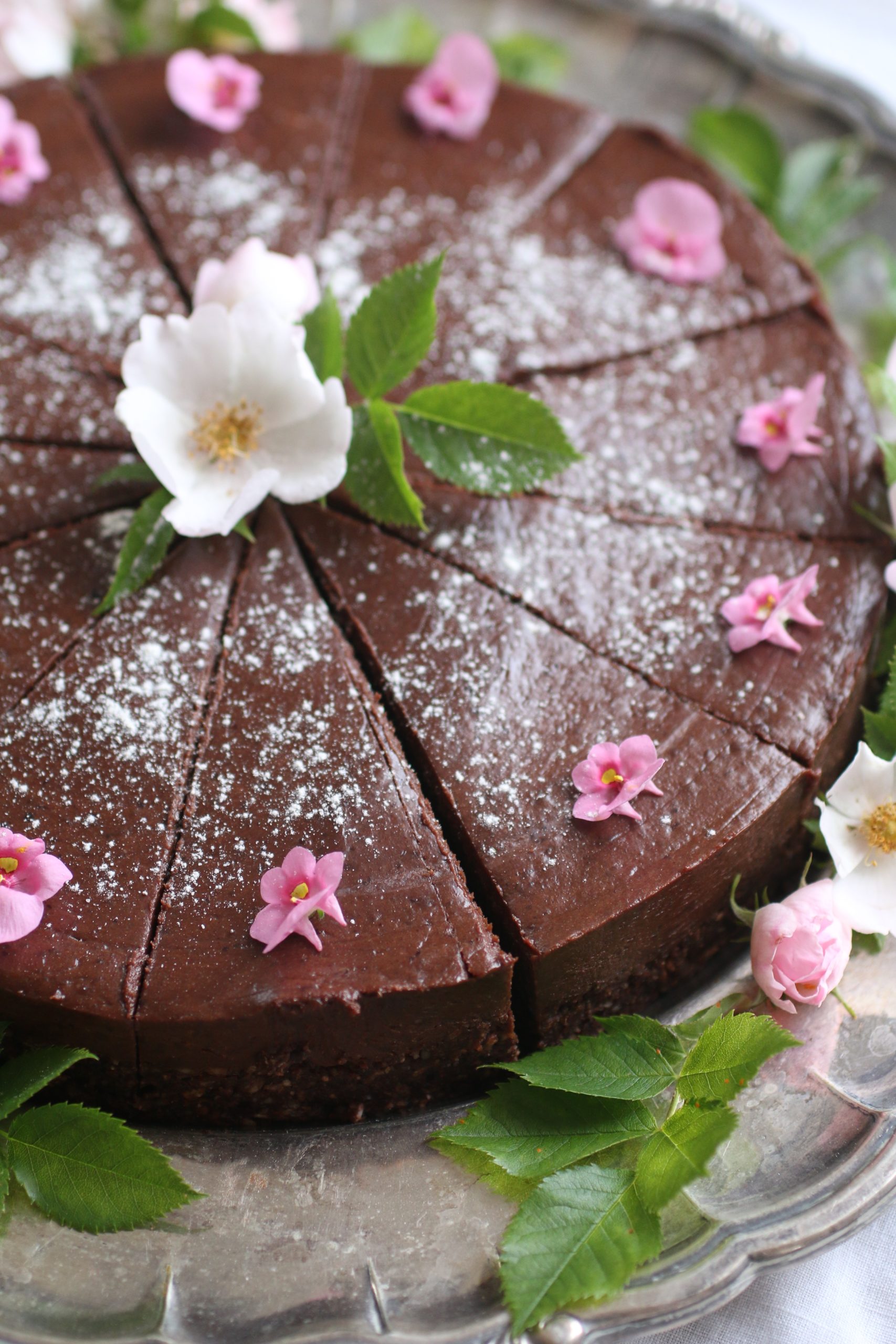 This cake so delicious that it's hard to believe that it's raw and healthy.
Last week when I was experimenting with new raw food recipes I came up with this recipe. A raw chocolate cake – the best I have made so far. It has a rich, sweet flavor and it is so soft it almost melts in your mouth. I invited some friends over and we ate it all! Most of them had never tried raw food before and they couldn't believe this was made by purely healthy ingredients. It was so good.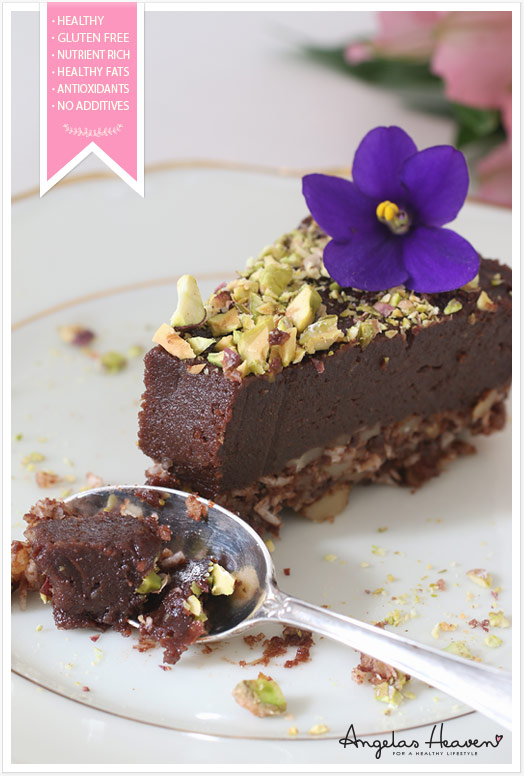 Recipe
Crust
1 1/4 cups sunflower seeds
3/4 cup shredded coconut
1 cup pitted dates
4 tablespoons cocoa powder
2 tablespoon coconut cream
Chocolate filling
2 cups cashew nuts
1,5 cups coconut cream
1,75 cups pitted dates
1 tablespoon vanilla extract
7 tablespoons cocoa powder
A pinch of salt
1/4 cup toasted pistachio nuts or cocoa powder for decoration
Directions
How to make the crust…
Put the sunflower seeds in a food processor or a blender and blend.
Add the rest of the ingredients for the crust and and blend until it all starts to stick together.
Press into the bottom of a springform cake pan, or adjustable pan (I used an adjustable pan set to about 7 inches).
How to make the cake…
Put the dates in a blender and blend well. Put aside in a separate bowl.
Put the cashews in a blender and blend until you get a very smooth, creamy butter.
Add all of the ingredients for the chocolate filling in a blender and blend everything until smooth, thick and creamy. If the batter is too heavy for your blender you can use a spatula to mix everything together or blend the batter in smaller portions.
Pour onto your crust and put the cake in the freezer for a couple of hours. Cut the cake into slices and keep it in the fridge or the freezer.
Decorate with finely chopped pistachio nuts or cocoa powder and some fresh organic flowers.