Delicious Green Tropical Smoothie For Beginners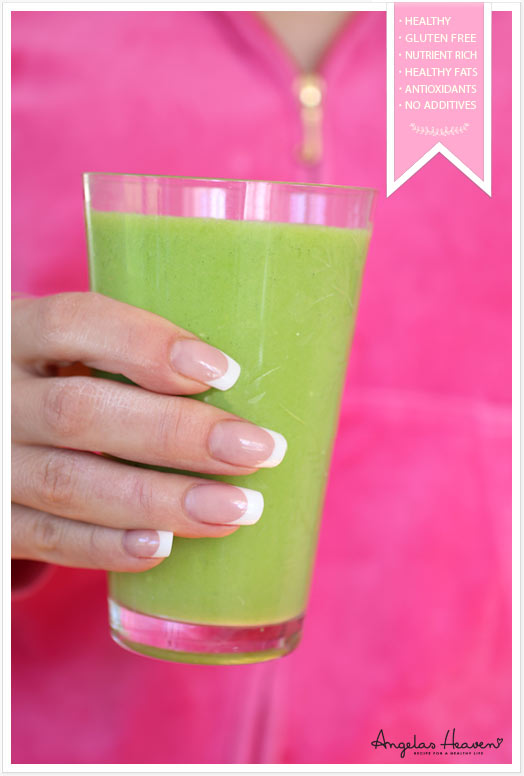 Beginner green tropical smoothies
I love making juices and smoothies. It's an easy way to get more fruits and veggies into your diet.  This green smoothie is super simple to make. Just throw everything in a blender and blend until smooth. You can decide how green you want to make it by adding more or less spinach.
Green smoothies can be delicious. You just have to easy into it and increase the amount of greens over time. Spinach is perfect to start with. It has lots of nutrients and it doesn´t taste too "green". If you want to experiment with the ingredients you could choose different liquids like almond milk, coconut milk or coconut water.
How to start a green smoothie diet
Start slowly and replace one of your meals with a smoothie each day. After a while when you get used to the greens you will be able to up the amount of healthy greens in each serving. Soon you will start craving your healthy smoothies.
This green smoothie tastes like a tropical fruit smoothie (only a half cup of spinach) which is perfect if you're new to green smoothies or if you want to give you child a healthy smoothie. My kids loved this!
Recipe
1 cup pineapple, peeled, cored and cut into pieces
1 cup frozen mango
1/2 cup fresh spinach
1/2 cup water
Directions
1.    Put all the ingredients in a blender and blend until smooth.
2.    Pour the smoothie into a glass and drink immediately.
3.    Enjoy! =)
Let me know if you have a great juice or smoothie recipe you would like to share. Leave it in the comments below.
Have a great day,
Angela
---
Thank you for visiting my site!
I am looking forward to hearing your thoughts on this post.
Leave me a comment down below or take a second to share it with a friend.
All comments are greatly appreciated.